Cobra Kai Creator Shoots Down Popular Tory Fan Theory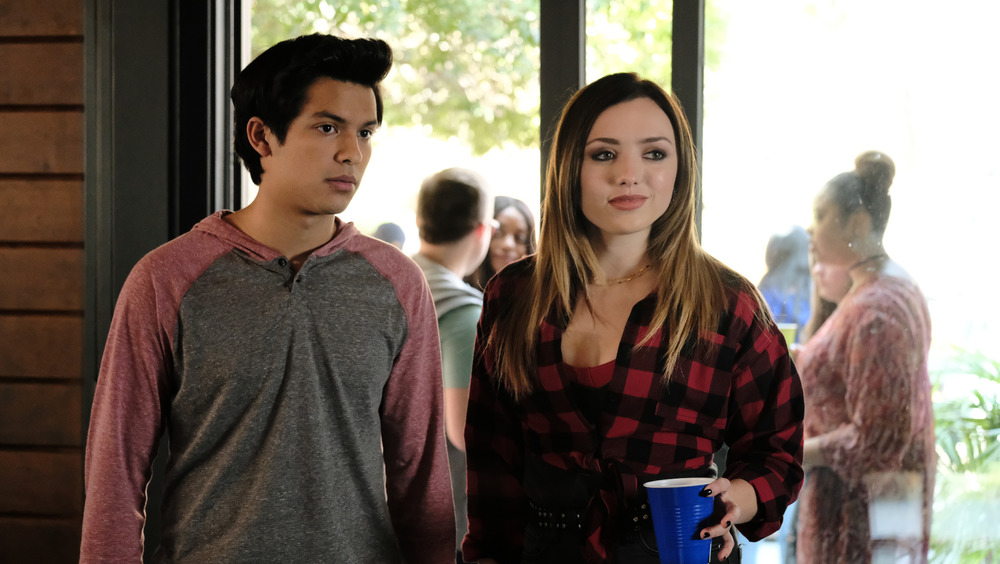 Guy D'Alema/Netflix
So much of Cobra Kai is a callback to or a deliberate inversion of the Karate Kid series' past that it's no surprise fans sometimes go out looking for links and end up chasing ghosts. In one case, a popular theory about the parentage of season 2 bad girl Tory (Peyton List), the fans had some help from the internet and Google's algorithm, which conspired to give the character a last name that the show never meant for her to have.
As series co-creator Jon Hurwitz explained on Twitter, a website went a little too far speculating about the possibility that Tory might be the daughter of Ali Mills, played by Elisabeth Shue in the original movie. In The Karate Kid, Ali is Johnny Lawrence's (William Zabka) ex-girlfriend and Daniel LaRusso's (Ralph Macchio) love interest, but Shue didn't return for any of the movie sequels, and her breakup with Daniel is alluded to in the second movie.
It's revealed in season 1 of Cobra Kai that Ali got married and now goes by Ali Mills Schwarber. The hypothesis that Tory might be her daughter caused the name Tory Schwarber to get repeated elsewhere, enough times that Google's algorithm picked up on it and began to list the character by that name when displaying results for searches like "Cobra Kai cast." And we wonder why disinformation is king. 
Cobra Kai creator says audiences have enough information to determine whether Ali is Tory's mother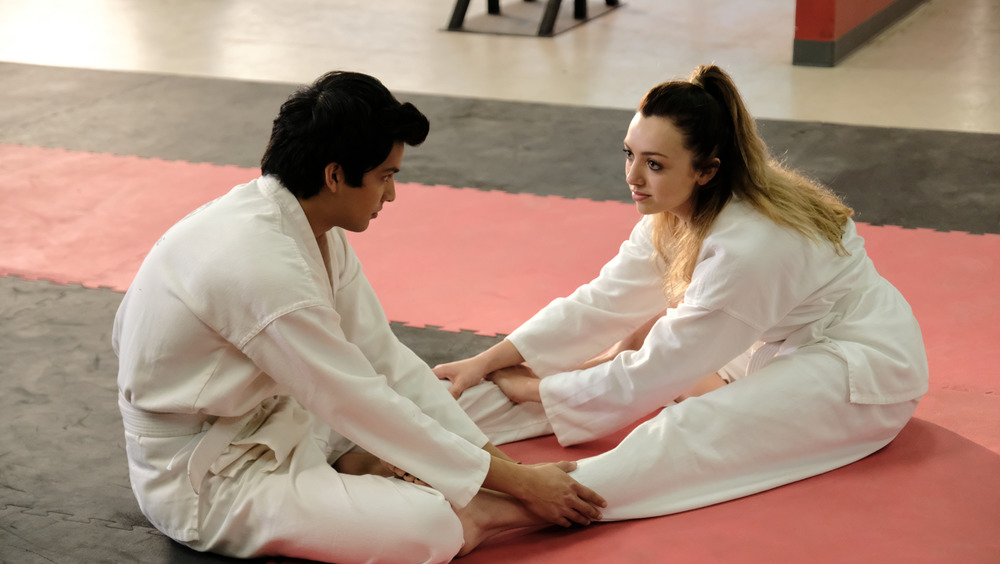 Guy D'Alema/Netflix
Some might cling pedantically to hope by pointing out that Hurwitz's response does not explicitly say, "Tory is not Ali Mills Schwarber's daughter." He merely stated that the cast list on Google is "incorrect" on that point. It's not the first time he's taken the question on Twitter. "We have not revealed Tory's parentage to this point. Anything out there is pure speculation," he wrote on April 27, 2019. The fans were undeterred.
"I believe there's enough information on the show for the audience to have a pretty good sense as to whether or not Ali is Tory's mom," he tried again on May 11 of that same year. The conjecture is so rampant, that he even responded to a joke from fellow series mastermind Josh Heald as to whether Terry Silver's butler Milos from The Karate Kid Part III is her real father.
Now, about that theory that maybe Terry Silver is Miguel's "very bad" father? Or Tory's dad? Or coming back for season 3 to be anyone's dad? Fans will have to wait for the answers, or to find out if they're even asking the right questions, when Cobra Kai's third season premieres on Netflix January 8.