What John Boyega Would Look Like As James Bond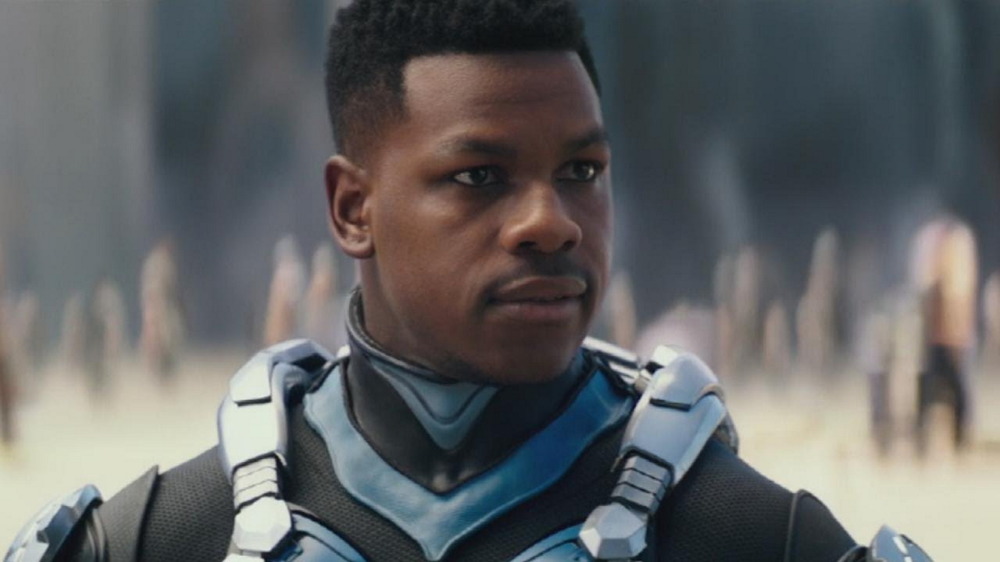 Universal Pictures
Some of Hollywood's finest big screen talents have taken on the mantle of James Bond, bringing Ian Fleming's dashing British super-spy to life for nearly 60 years. As of this writing, seven different actors, including those involved in the non-canon films, have starred as 007, including names like the late Sir Sean Connery, Timothy Dalton, and Pierce Brosnan. Daniel Craig is the current Bond, beginning his tenure in 2006's Casino Royale and sticking around for an additional four adventures in the franchise. However, his final appearance as 007 will come in the long-delayed No Time to Die (via GQ), meaning that it's time for a fresh face to step in very soon.
From the moment Craig announced his departure — and to nobody's surprise, given the popularity and cultural significance of the James Bond series — speculation ran rampant across the internet over who is going to fill his shoes. Fans have tossed around names ranging from Tom Hardy to Henry Golding across various corners of social media, but the studio has yet to make their final selection. Therefore, until they do, the masses will continue to deliberate, and, while most are just chiming in with their dream castings, others have shown serious dedication to their picks.
For example, on November 17, 2020, Instagram user ApexForm put together a remarkable piece of fan art depicting Star Wars alum John Boyega as the iconic secret agent. This post came as a response to Black Panther actress Letitia Wright's comments in an MTV News interview about him being a solid fit for the part, and if this fan art is any indication of what he'd look like, it's safe to say that Boyega would make for a solid successor for Daniel Craig.
Boyega becoming Bond can usher in a new era for the franchise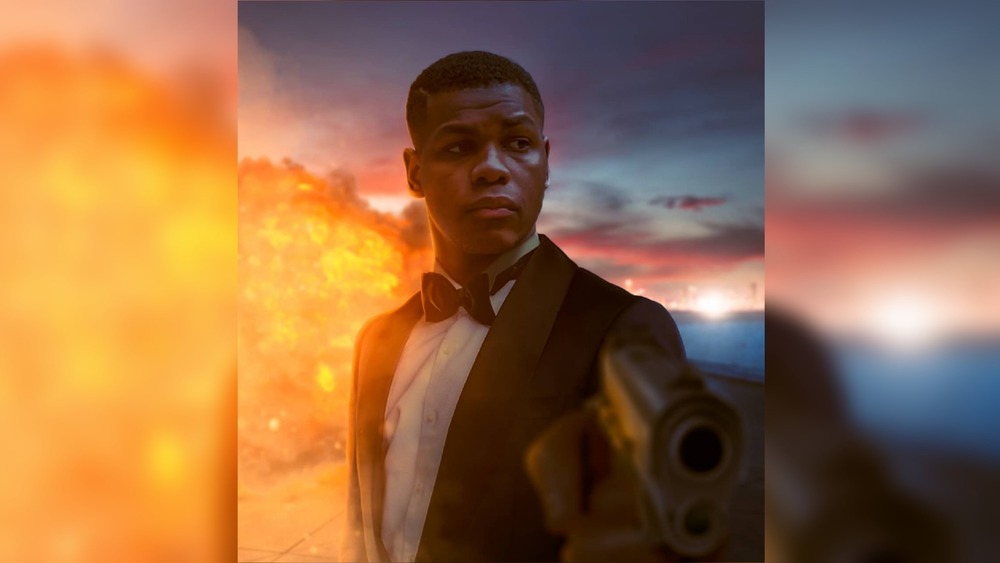 ApexForm/Instagram
In a separate interview with MTV News, John Boyega himself addressed Wright's desire to see him become 007 came up, and the Pacific Rim star made it very clear where he stood on the idea. "With Steve McQueen directing, let's do this," he said, going on to vaguely mention that he'd like to take on the typical Bond conventions and push them in a new direction. "We can show them something different. We can still bring that sophistication, James Bond has to be James Bond, but we could do something with that."
While it's unknown if Boyega is even in the running for the part, if he were to take on the lead role in the next Bond film, it would break serious ground for the franchise. Up to this point, 007 has always been a middle-aged white man, with no people of color, or those of a different gender, ever seriously considered for the part. No Time to Die will finally test the waters with Lashana Lynch's Nomi taking on the 007 title for a brief period during Bond's absence, but that's the peak so far, regarding representation in the franchise.
With names like Idris Elba and now John Boyega cited as plausible 007 candidates by the fans, now is clearly as good a time as any to take the series in a new, more inclusive direction. ApexForm's work proves the latter would look spectacular as the next James Bond, and it's a given that his performance would compliment his presentation perfectly.