What Keanu Reeves Should Really Look Like As John Constantine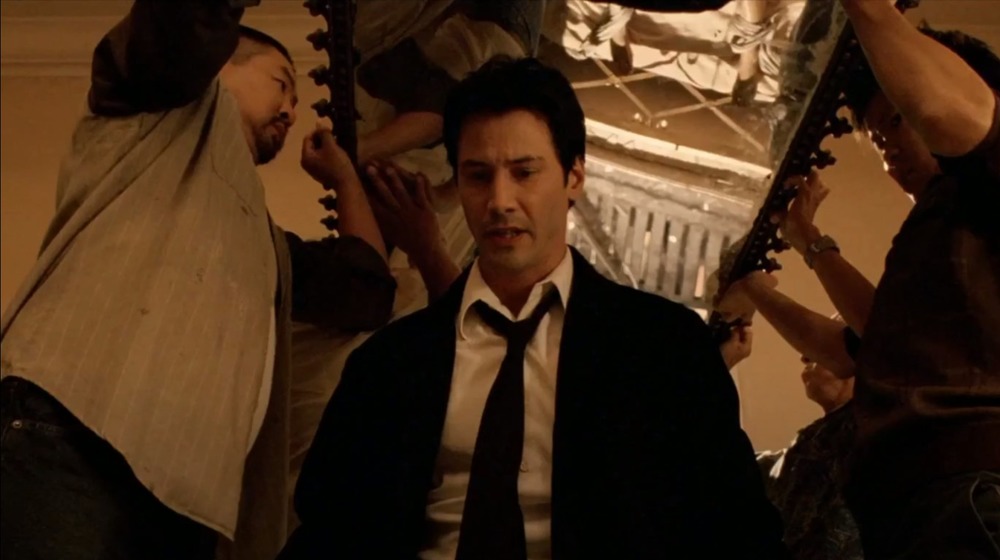 Warner Bros.
2005 was a different time for comic book movies. Studios were still tentatively dipping their toes in the waters of adherence to the source material, with a laundry list of money men afraid that sticking too close to a superhero's roots would drive audiences away. Sure, tried-and-true properties like Batman could stick to their signature aesthetics, but lesser-known characters went through big budget makeovers. Guillermo del Toro once recollected that when he was trying to start work on his unfinished Hellboy trilogy, the studio asked him to change the main character's name, appearance, and origin, while also suggesting that he have a "Hellmobile" and a lovable demonic red dog.
Hellboy got to stick close to its roots, in the end. Hellblazer, on the other hand, got the Hollywood treatment. For one thing, the name went out the window, replaced by the moniker of the series' main character: John Constantine. Swathes of the antihero's backstory were changed: he was no longer from Liverpool, didn't look like Sting, and his style was decidedly more monochrome, ditching the classic tan trench coat for the black and white jacket-tie combo of a world-weary, supernatural ska band frontman.
Now, thanks to the wonders of modern technology (and the Instagram account of digital artist spdrmnkyxxiii) we have a better idea of what might have been: a comic-accurate John Constantine, with Keanu Reeves still in the driver's seat.
Constantine: What's old is new again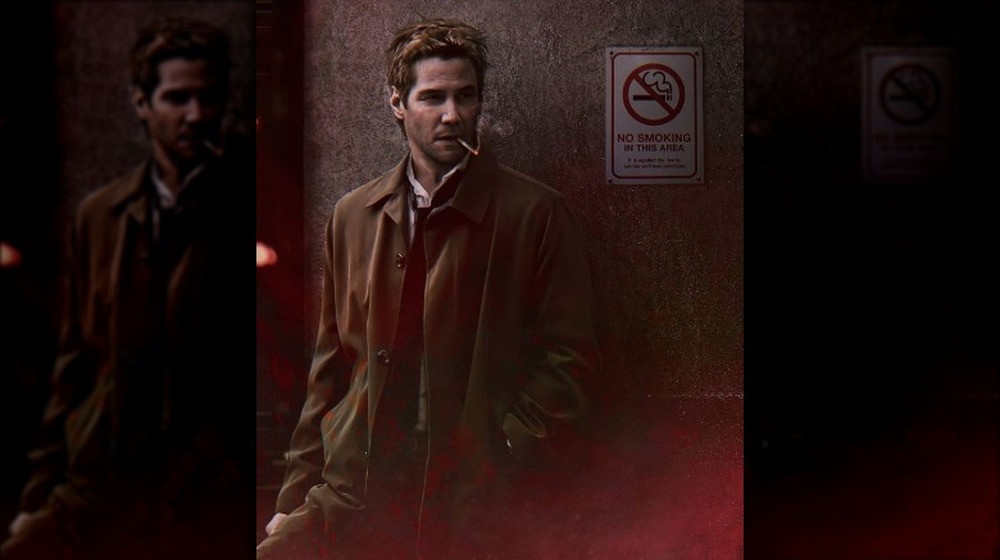 spdrmnkyxxiii
Take a gander at that. His tips, so frosted. His coat, so tan. His adherence to smoking regulations, so inapplicable.
This take on a previously unseen version of Keanstantine comes following speculation that a followup to the 2005 film adaptation could be in the works, with Lucifer actor Peter Stormare alluding to a sequel in a November 13 Instagram post. It's far from official, but it's nice to imagine that Keanu Reeves is once again thinking he's back, and possibly in a more familiar form.
While fans wait for word to come down that Constantine is out of retirement, they still have a few other onscreen versions of the character to sink their teeth into. Since 2014, Welsh actor Matt Ryan has been playing the paranormal investigator (immensely charismatically) in the Arrowverse, first in a short-lived solo series, then as a regular on Legends of Tomorrow. Ryan has also voiced the character in a handful of animated appearances, including Constantine: City of Demons, Justice League Dark, and Justice League Dark: Apokolips Wars.
Whoever's playing the character across DC's many platforms, and whatever that actor looks like, one thing remains reliably true: Constantine's creator, Alan Moore, probably hates it.