First Chaos Walking Teaser Trailer Has Everyone Buzzing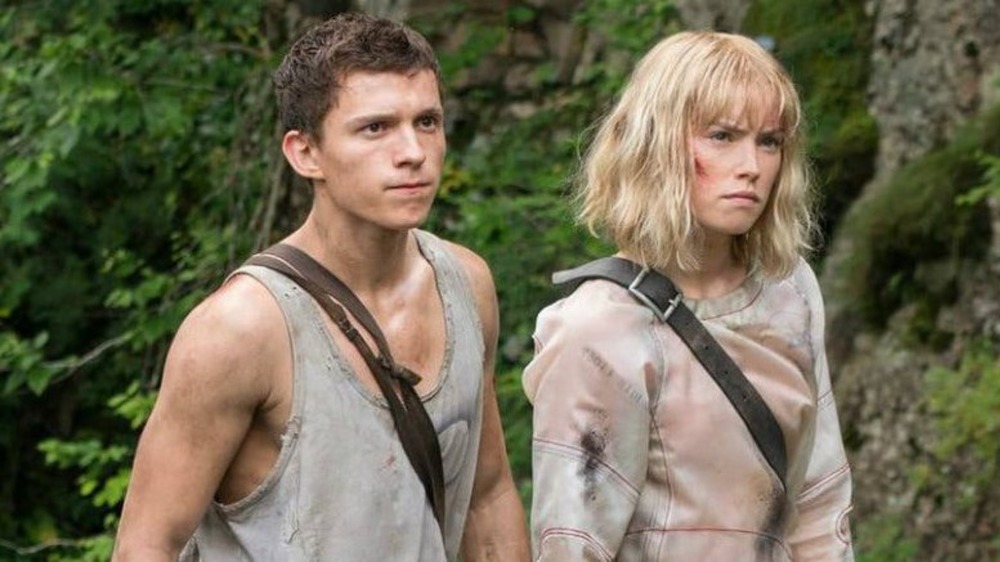 Lionsgate
The first footage of Tom Holland and Daisy Ridley's long delayed film Chaos Walking has arrived in the form of a teaser trailer — emphasis on the tease part. The movie, which is based on Patrick Ness' novel The Knife of Never Letting Go, is set to finally hit theaters in 2021, and the first look has fans of the book series buzzing.
Chaos Walking is set in a not so distant future where there are no women, leaving behind a world populated only by men who are afflicted with the noise — which basically means men can hear and see each other's thoughts constantly. When Todd Hewitt (Holland) discovers a girl named Viola (Ridley), he vows to protect her as they embark on a journey to uncover his world's dark secrets. In the first teaser, Todd is shocked to see a girl — "Girl!" he shouts, which Viola understandably finds a bit off-putting.
The full trailer will be released exclusively by IGN on Thursday, Nov. 19, but until then, the sneak peek offers viewers a glimpse at a movie that's been delayed so many times it has taken on a bit of a mythic status.
The first Chaos Walking teaser trailer offers up the smallest glimpse of the film possible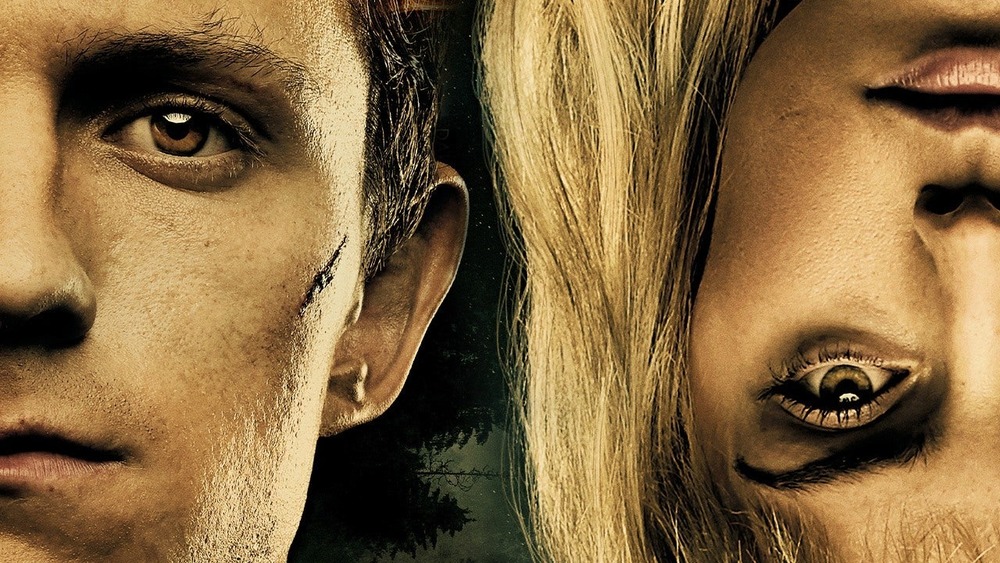 Lionsgate
It's important to note that Chaos Walking has reportedly undergone extensive reshoots since filming was completed way back in 2018. Despite having two of Hollywood's most in-demand young stars at its center, executives at Lionsgate reportedly declared the first cut of the film "unreleasable," according to The Wall Street Journal. Since then, the movie has bounced around the release schedule, but with the arrival of the teaser trailer, it seems like the movie will actually make it to theaters or VOD this time.
Get your exclusive first look at the sci-fi action film @ChaosWalking starring Tom Holland & Daisy Ridley!

Be sure to tune into IGN Thursday, November 19 at 6am PT/9am ET to watch the full trailer! https://t.co/H3Bet6DpTN pic.twitter.com/HVd4A475i8

— IGN (@IGN) November 17, 2020
What the teaser doesn't tell us is much of anything about the movie. There's footage from multiple action sequences — Holland is seen fleeing something on a horse and helping a struggling Ridley back on the boat, but there's precious little dialogue. Since the book tackles plenty of big ideas about gender, religion, and war, it will be interesting to see how the final cut balances telling such a layered story with the need to make Chaos Walking a blockbuster in the vein of The Hunger Games.
For now, we know one thing for sure: This movie has an absolutely stacked cast. In addition to Ridley and Holland, the movie also stars Mads Mikkelsen, Demian Bichir, Cynthia Erivo, Nick Jonas, and David Oyelowo. It also has Doug Liman, a seasoned director of action movies like The Bourne Identity and Mr. and Mrs. Smith, at its helm.
Will the cast and director be enough to make the troubled film a hit? That remains to be seen — for now, we'll just have to be satisfied with Spider-Man's adorably baffled reaction to running into Rey in a jungle.