The Rom-Coms Fans Of Netflix's Holidate Need To Watch Next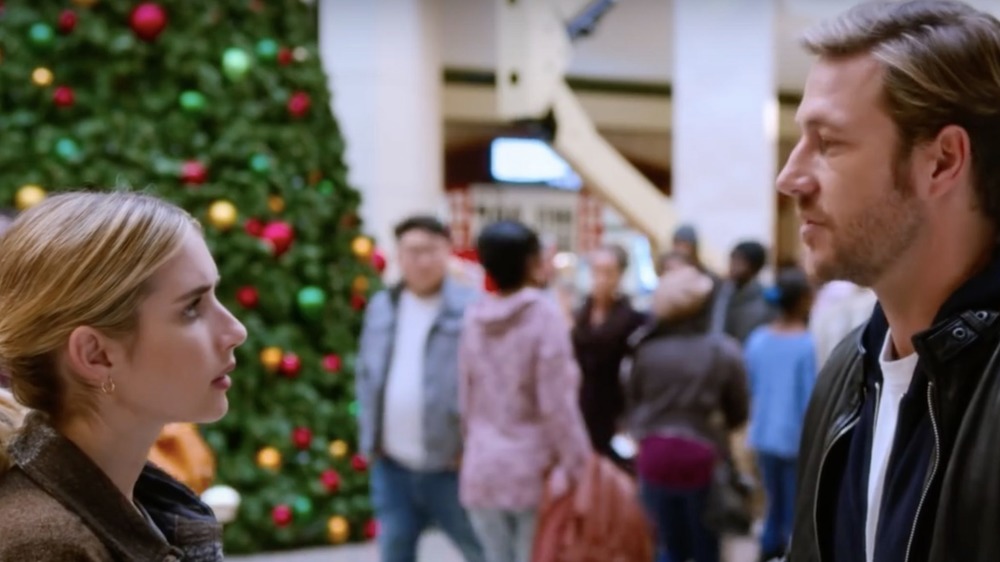 Netflix
Now that Halloween is firmly in the rear view mirror, Netflix is helping their audiences get into the holiday spirit with plenty of new festive selections, including one of their buzziest rom-coms yet.
The Holidate, which dropped on the streaming service on October 28, 2020, tells the story of Sloane (Emma Roberts) and Jackson (Luke Bracey), two chronically single Chicago dwellers who decide to form an arrangement as each other's "holidates." Throughout the year, the two accompany each other to every party and family gathering, from Thanksgiving to Cinco de Mayo to Christmas, and naturally, despite their best efforts, the two develop feelings for each other along the way.
There's no question that The Holidate is indebted to several other holiday-centric romantic comedies, and if you've just finished your first or fifth viewing of The Holidate, there are more romantic comedies like it you're sure to love. Here are two beloved Christmas-themed rom-coms that fans of Netflix's Holidate should definitely check out next.
The Holiday is a romantic, sweet holiday classic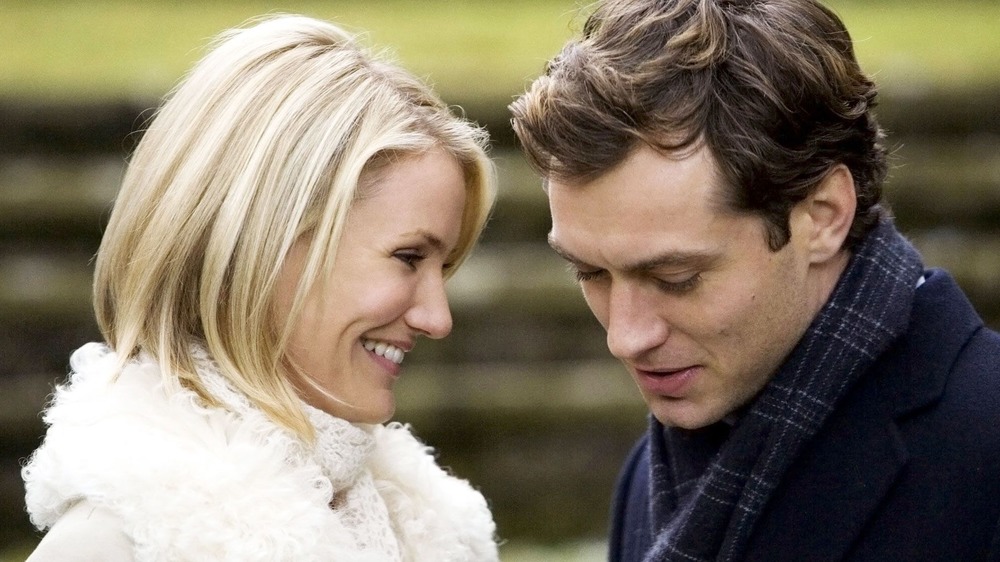 Sony Pictures
Released in 2006, The Holiday is a heartwarming, festive flick with a devoted following, an excellent cast, and a simple, sweet story guaranteed to leave you happy by the time it's over. Written and directed by romantic comedy legend Nancy Meyers (responsible for films like Something's Gotta Give, It's Complicated, and The Intern), The Holiday stars Cameron Diaz and Kate Winslet as Amanda and Iris, respectively, who are both incredibly unlucky in love. After meeting online, the two agree to swap houses for the holiday season; before long, Amanda is headed to a picturesque village outside of London, and Iris is blown away by Amanda's California mansion.
Almost immediately, both women meet surprising men in their new locales — Amanda strikes up a friendship turned relationship with Iris' brother Graham (Jude Law), a handsome widower, and Iris finds herself utterly charmed by a Los Angeles composer, Miles (Jack Black). Though they must eventually switch back and return to their everyday lives, Amanda and Iris are completely changed by their respective experiences, forging new paths for themselves after their fateful holiday season. A story that shows what the possibilities that lay in walking in someone else's shoes, The Holiday is a perfect, comforting watch that will definitely leave you in a festive mood.
Last Christmas is a heartfelt, festive film with a surprising twist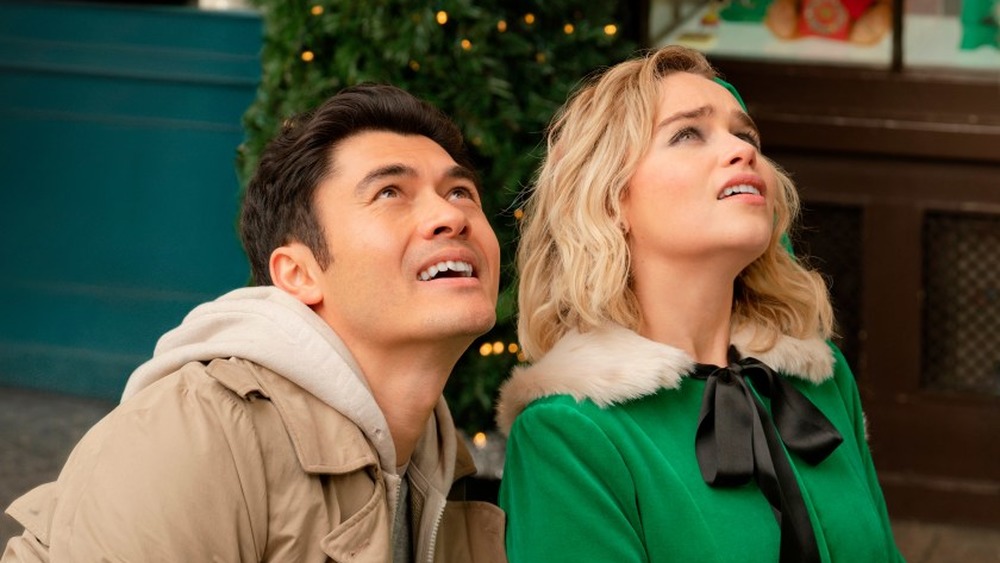 Universal Pictures
If you're looking for a holiday flick with an incredible twist, you'll definitely want to check out the 2019 romantic comedy Last Christmas. Directed by Paul Feig (known for comedies like Bridesmaids, Spy, and The Heat), Last Christmas stars Game of Thrones' Emilia Clarke and Crazy Rich Asians' Henry Golding as Kate and Tom, two strangers who fatefully meet during the Christmas holidays in London. Despite the fact that she works at a year-round Christmas store, Kate hates the holidays, and after spending time with Tom, she confides that after receiving a life-saving heart transplant, she doesn't feel much drive to take care of herself or her health and is considering giving up her dream of becoming a professional singer.
However, as Kate spends more time with Tom, who encourages her to live life to the fullest and take better care of herself, she's left with some confusing questions about Tom's life. The twist in Last Christmas is too good to spoil here, but if you're looking for a heartwarming journey that will keep you guessing, you can't go wrong with Last Christmas.
The Holiday and Last Christmas are available to rent or buy on major streaming platforms now.