The Returning Royal Series Everyone's Binging On Netflix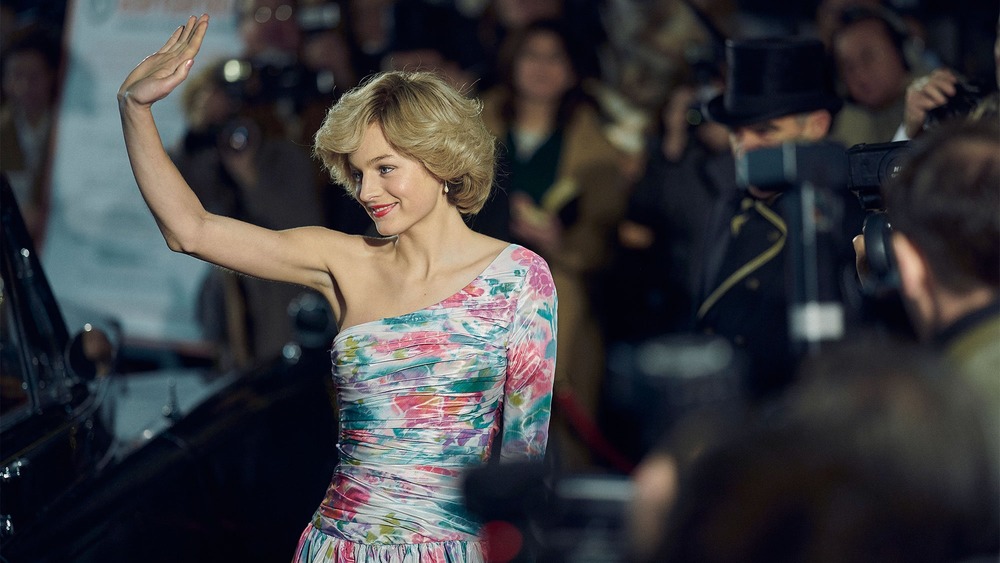 Netflix
The United States may have declared its independence from England centuries ago, but it seems as though Americans can't get enough of the royal family.
Every royal wedding becomes a hot topic of discussion, particularly the most recent one between Prince Harry and Meghan Markle. That's not even getting into the myriad of television shows and movies centered around kings and queens, with arguably the most popular at the moment being The Crown. The show traces the life of Queen Elizabeth II, with the first season seeing her as a young woman (portrayed by Claire Foy) in 1947. The most recent season, which just hit Netflix, covers the queen's life between 1977 and 1990. 
This time, the queen goes toe-to-toe with Prime Minister Margaret Thatcher (Gillian Anderson). Season 4 also introduces Princess Diana (Emma Corrin), whose presence shakes things up amongst the royal family. It's clear people have been excited about this season for a while, as numerous Netflix subscribers have been binge-watching it obsessively, driving it directly up the streamer's Top Ten chart. If you're on the fence about whether or not to check out this stunning drama series, allow us to make the case for it. 
What's season 4 of The Crown about?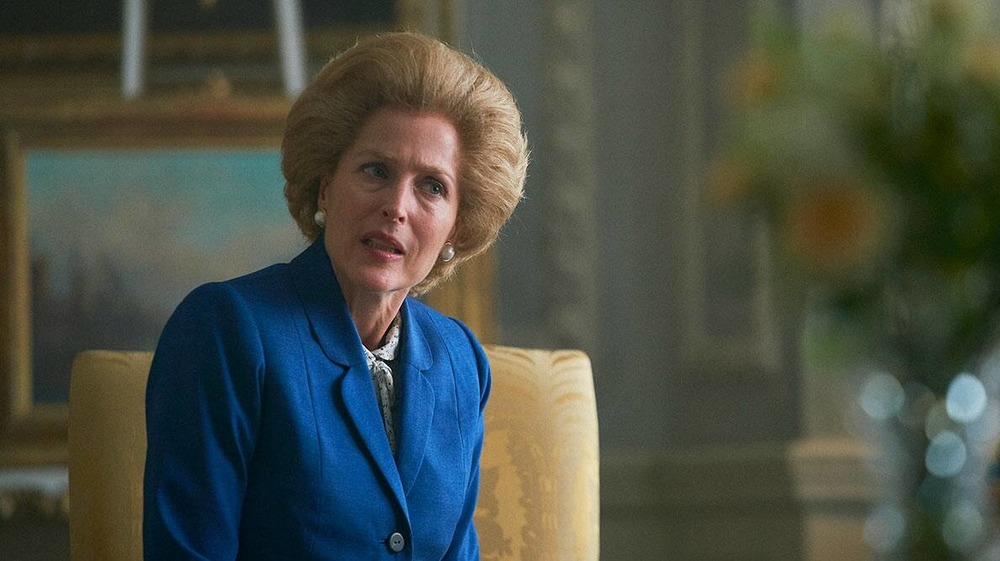 Netflix
Each season of The Crown follows a different period in the life of Queen Elizabeth II, who is played by Academy Award winner Olivia Colman this time around. The show begins with the Conservatives winning the election of 1979, making Margaret Thatcher the first female Prime Minister in Britain's history. As evidenced by The Crown's season 4 trailer, Thatcher doesn't get along at all with the queen, and the two regularly trade barbs throughout Thatcher's tenure as PM. 
Another critical event that takes place early in the season involves Prince Charles (Josh O'Connor) meeting Lady Diana Spencer for the first time. While Prince Charles initially intends to go out with Diana's older sister, he soon strikes up a relationship with the soon-to-be princess, who will have a much larger role in the series going into season 5.
Numerous crucial events in Britain's history come up in the most recent season, including the Falklands War, Lord Mountbatten's funeral, and Michael Fagan's (Tom Brooke) break-in at Buckingham Palace. Whether you have extensive knowledge of British history or just want to see a bunch of juicy drama, The Crown has everything a good Netflix binge-watch needs. 
Should you binge-watch season 4 of The Crown?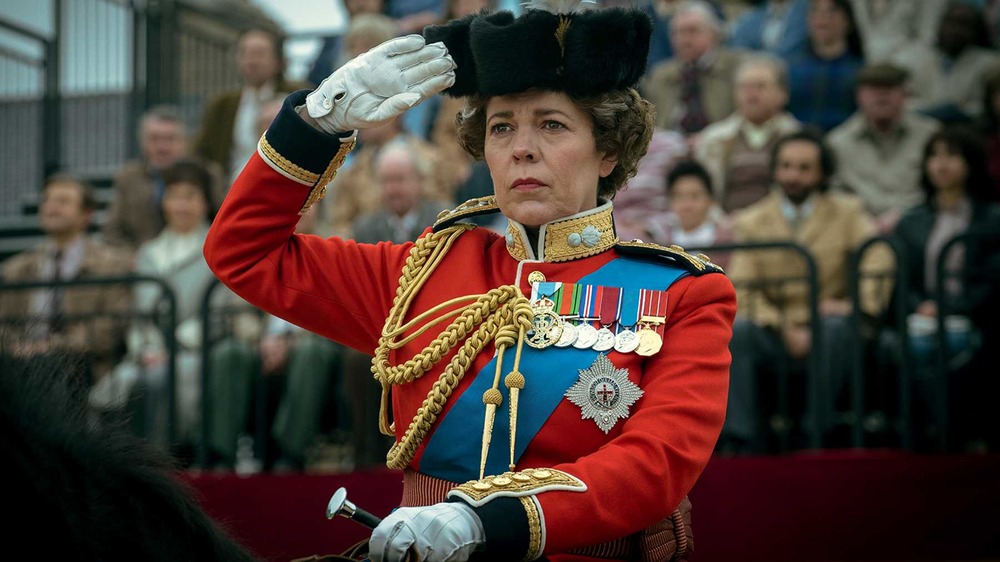 Netflix
The Crown has received immense critical acclaim throughout its run, and season 4 is no different. Critics and audiences alike are already singing its praises, including Rachel Cooke of the New Statesman, who writes, "Gillian Anderson might be the best Thatcher ever seen on screen. Hers is not so much an impersonation as an inhabitation." Anderson, who's perhaps best known for her role on The X-Files as Agent Dana Scully, has received the lion's share of attention this time around due to her powerhouse performance. Don't be surprised to see her up for some awards for her work on The Crown next year.
A lot of people may be interested to watch season 4 of The Crown due to the introduction of characters like Thatcher and Princess Diana. Even people who aren't particularly invested in British history have at least heard their names before, and the idea of getting more insight into these larger-than-life figures is an intriguing one. You may wonder if you can just pick up the show starting in season 4, even if you haven't seen the previous seasons yet. While you'll definitely know more about the characters' backstories if you watch the entire series, it's not necessary to enjoy season 4 on its own. 
The Crown is highly episodic, with each hour telling a complete story. If you just want to see what everyone else is talking about online, then cue up your Netflix account and get ready for ten glorious episodes chronicling the British hierarchy.