Why The Crown Fans Are Freaking Out Over The Season 4 Trailer
Americans love British royalty, as evidenced by both the fanfare that ignites every time a royal wedding comes around and the popularity of the Netflix series The Crown.
While the show may be set to end after season 5, fans will still be able to see the inner-workings of British politics for a little while longer. Season 4 is set to come out on Netflix on November 15, 2020, and the trailer that was just released provides a glimpse of what subjects the show will tackle this year. 
The new season follows the life of Queen Elizabeth II (Olivia Colman) from the late 1970s to 1990 when she had to contend with the first female Prime Minister, Margaret Thatcher (Gillian Anderson). Additionally, season 4 will also track the rise in fame of Lady Diana Spencer (Emma Corrin), the late ex-wife of Charles, Prince of Wales.
Fans have been looking forward to season 4 of The Crown for quite some time now, with numerous theories and rumors spreading about what direction it would take. The freshly released trailer seems to confirm much of this speculation, and viewers are ecstatic to see this next crucial chapter of British history.

Fans are excited to see powerful women on The Crown season 4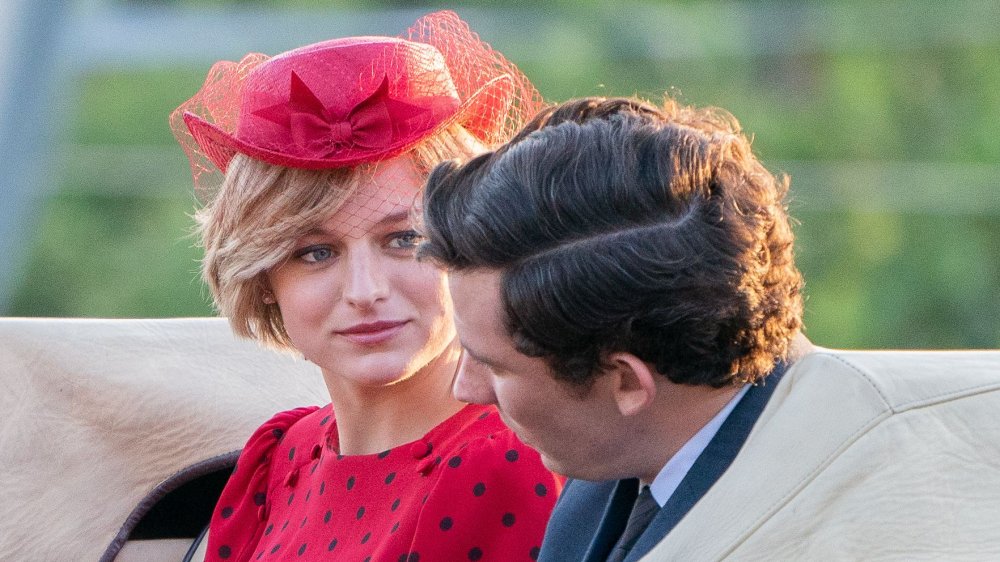 Netflix
While Olivia Colman has crushed it as the Queen in past seasons, fans are hyped to see Gillian Anderson of The X-Files fame take on the legendary PM. Twitter user @LiamrodEireann wrote after watching the trailer, "The only thing keeping me going in lockdown is Season 4 of the Crown OH MY GOD Gillian as Thatcher GOT MY EMOTIONS SO CONFLICTED." 
A lot of praise also seems to be directed toward the conversations Anderson and Colman will have throughout the season. It looks like the two powerhouse actresses will be at each other's throats the entire time, and fans can't get enough of the drama that's bound to unfold. 
As if the tumultuous relationship between Thatcher and the Queen wasn't enough, The Crown season 4 will also tackle Princess Diana's early years in the royal family. While Elizabeth Debicki will play the famous princess on season 5, she's portrayed by Emma Corrin on season 4, and fans already have a lot of feelings about her eventual demise. Twitter user @annaliebertt summed it up perfectly by stating, "the crown season 4 and diana plot will end me." 
One thing is clear from this trailer: Season 4 of The Crown will focus heavily on the women of the British royal family and beyond, and fans are ready for ample girl power this time around. 
Get ready for high stakes and ample betrayal when The Crown season 4 drops on November 15.