The Surprising Actresses The Walking Dead's Jon Bernthal Wants To Work With The Most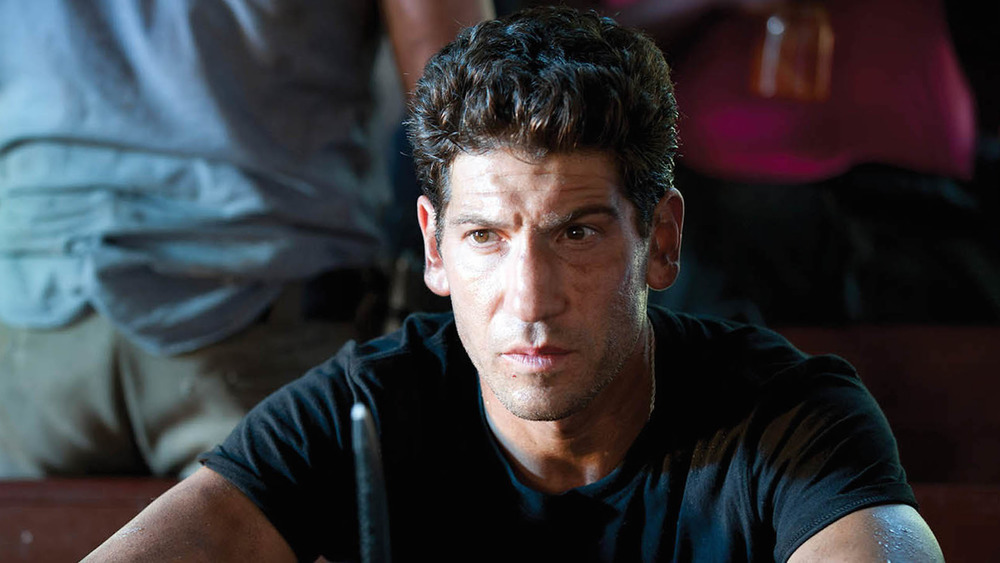 AMC
Actor Jon Bernthal may be known for playing brash, tough guys like Marvel's Punisher on the Netflix series of the same name and Shane Walsh on AMC's zombie thriller The Walking Dead (whose death fans found pretty sad), but his preference in roles doesn't necessarily speak to his preference in co-stars.
You might expect a guy like Bernthal to dream of working with Charlize Theron or Michelle Rodriguez — or any number of proven female action stars, but Bernthal's more complex than all that. He'd rather share the limelight with a pair of silver-haired septuagenarians famous for inhabiting subtle, dramatic roles.
In a recent interview with the Geek House Show on YouTube, the former TWD star shared some interesting tidbits about his two major acting crushes: Meryl Streep and Glenn Close. Though he does qualify the admission by sharing that he's incredibly grateful to be working with Hollywood legend Will Smith, he does insist that he'd appreciate the opportunity to cross professional paths with the Big Little Lies and Damages stars more than anyone else.
Jon Bernthal admires Glenn Close and Meryl Streep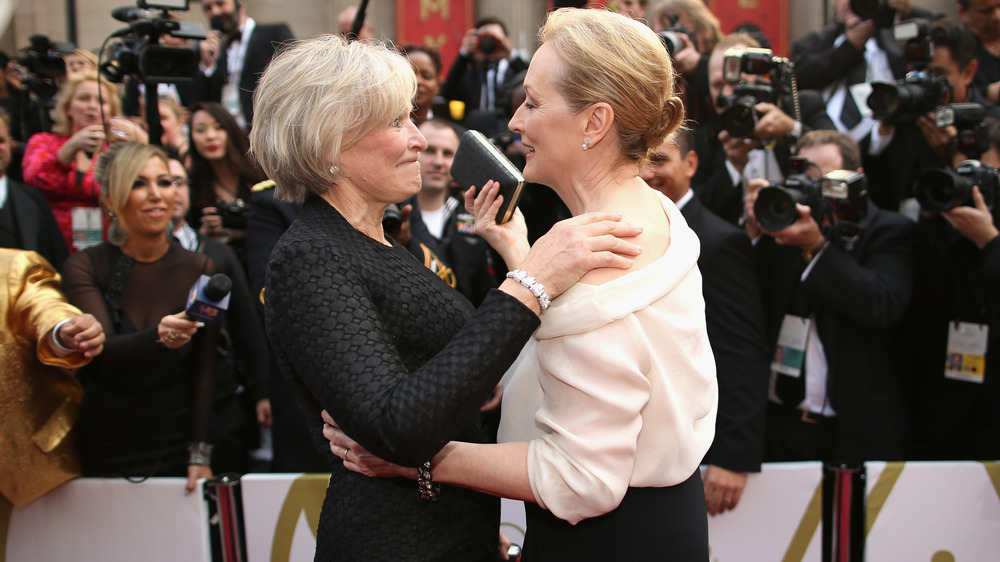 Christopher Polk/Getty Images
Jon Bernthal comes off as incredibly gracious. As the discussion with the streaming show — a unique interview series geared toward Middle Eastern fans of genre programming — turns toward Bernthal's professional hopes and dreams, he takes time to acknowledge the contributions of the entire cast and crew.
"This kind of work," Bernthal says. "When it works ... It's a bunch of people who come from all different backgrounds ... and we all come to build this thing together ... no hierarchy ... There's so many people that I'm excited to work with. The great thing is every project brings on this whole wealth of people — you wouldn't even know their names ... I love that I get to work and live with the wonderful artists that are at the top of their game."
That's not to say he dodged the question about the actors he's interested in working with. He went on, "If I was to whittle it down, I think for me it would be Meryl Streep or Glenn Close." Those are some pretty good choices. Streep has won three Oscars over four decades at the top of the industry, and though Close has yet to nab her first Academy Award statue, she has been nominated seven times.
Bernthal remembered to save some praise for all actors he's had the opportunity to work with in the past, as well. "There are a lot of people I've worked with that I would love to work with again," he said.
Maybe that includes Andrew Lincoln? We hear there are some Walking Dead movies in the works ... How about some Shane flashbacks?