Why The Actress Playing Negan's Wife In The Walking Dead Is More Important Than You Think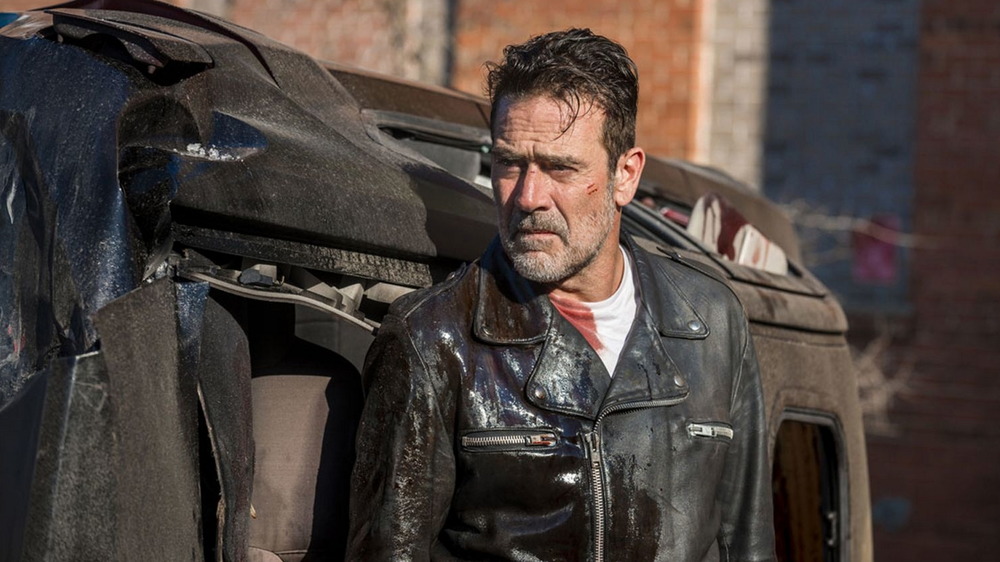 AMC
When you look back on the entire story of The Walking Dead thus far — both the various TV shows, and the comics that inspired them — there is, without question, a pre-Negan period, and a post-Negan one. From the first moments that the violent, swaggering tyrant played by Jeffrey Dean Morgan showed up with his barbed-wire baseball bat, murdering two beloved characters in gruesome detail, the franchise has never been the same. Since then, Negan has traversed a surprising path from authoritarian monster, to broken captive, to possible redemption. Most interestingly, he has bonded with — and at one point, saved the life of — Judith Grimes, the daughter of the same man who so brutally defeated him years prior. With Negan, at this point in the series, you have to expect the unexpected.
Part of what makes Negan stand out, of course, is his larger than life nature, from the wisecracks to the booming self-confidence. TV fans — those who haven't read the comics, anyhow — have often pondered how such a man as Negan came to be, what his last name might be, or what kind of life he must've had before the apocalypse.
Well, wonder no more. Because when The Walking Dead returns in 2021 for a handful of "bonus" episodes to round out season 10, it appears the series will finally delve into Negan's backstory. 
And his deceased wife, Lucille, will — presumably in flashbacks — be played by Hilarie Burton, an actress whom in real life is married to Jeffrey Dean Morgan himself. 
Hilarie Burton will play Lucille, Negan's late wife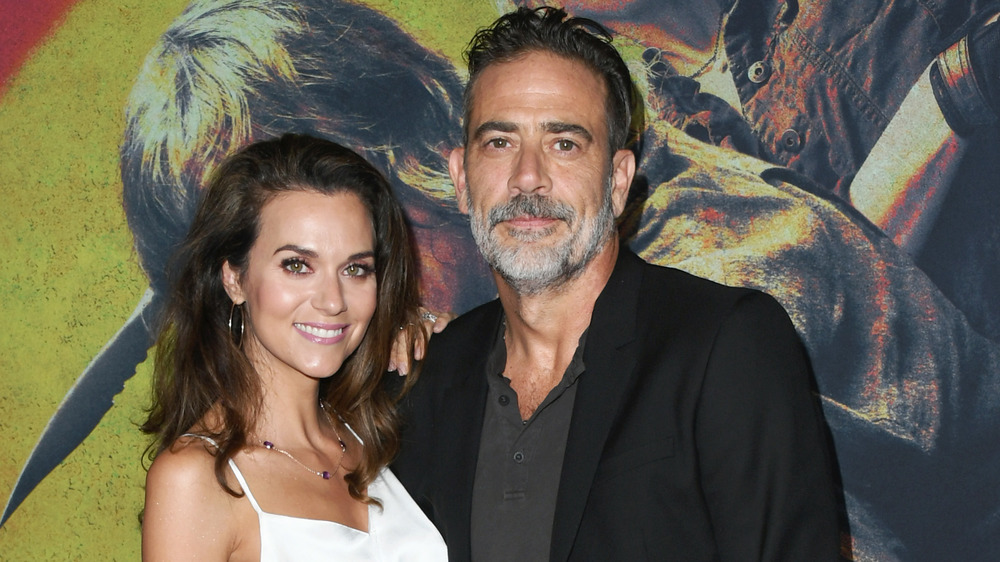 Jon Kopaloff/Getty Images
In November 2020, ComicBook.com broke the news that Hilarie Burton had been cast as Lucille. That same day, Burton confirmed the scoop on her Twitter, writing: "Been pretty hard to keep this a secret. But I love working with @JDMorgan. I love watching him become #Negan and take on that swagger. And I love the @TheWalkingDead family. They've been a part of our family for ages and I'm so grateful for their kindness. Xoxo #hereslucille."
Hilarie Burton has previously starred in a number of recognizable TV projects, before this. Perhaps most notably, she played Peyton Sawyer on One Tree Hill from 2003 until 2009. She also appeared in Grey's Anatomy, and was Karen Palmer in Fox's 2016 TV version of Lethal Weapon. Playing Lucille in The Walking Dead, nonetheless, could be a breakout role, and the real life relationship shared between her and Morgan ensures that the chemistry between Negan and Lucille will ring true onscreen. Which is extremely important, because as The Walking Dead increasingly repositions Negan on a redemptive path, the character will have to grapple with his troubled (and horrific) past. Remember, Negan's longing for his lost wife is what led him to name his infamous baseball bat after her — hence his sheer panic when Rick took the bat away from him, in an earlier season — and while the series has depicted Negan explaining that he took care of her when she was dying of cancer, it has also shown that, before that point, he had at least one affair behind her back.
In the comic book Here's Negan, it was further revealed that Negan had worked as a high school gym coach during his pre-apocalypse years with Lucille, and at one point, he was also a used car salesman. It has yet to be indicated if the TV series will chart a similar path.
The bonus episodes of The Walking Dead will air in spring of 2021, if there are no delays due to the COVID-19.