The Walking Dead Fans Get The News They've Been Waiting For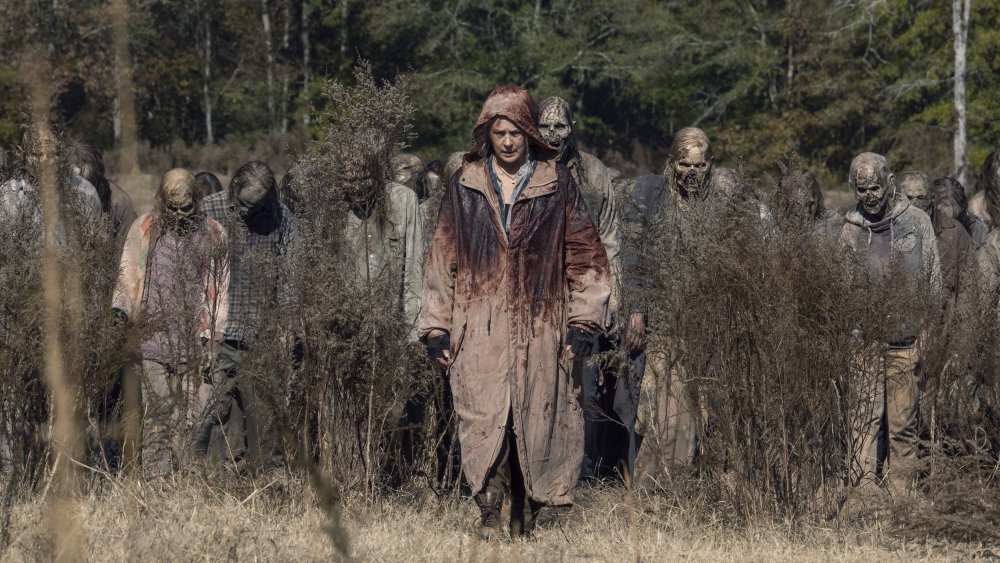 AMC
The Walking Dead is roaring back to life now that filming on season 10's six bonus episodes has begun in Georgia. AMC's official TWD Instagram confirmed the news with a post featuring a clapboard. The post teased, "Lights, camera, WALKERS! #TWD is back in production" — but it was otherwise completely spoiler-free. These six episodes mark the first to be filmed under the new COVID-19 guidelines, and they're set to serve as a bridge between season 10 and the two-part season 11, which will be the show's last.
In September 2020, showrunner Angela Kang revealed to Entertainment Weekly that the new guidelines for production will result in more intimate storytelling for the time being. Additionally, the show is consulting with an epidemiologist and military-certified health and safety inspector to keep everyone safe. "Our guy is a former Army medic named Carl, who is an infectious diseases specialist," Kang said. "He's amazing."
Thanks to the new filming protocols and smaller scale storytelling, fans can expect the six bonus episodes, which will air in spring 2021 if all goes to plan, to delve deep into the psychology of fan favorite characters while AMC waits for COVID-19 conditions to improve enough for the series' epic final season to begin filming some time next year.
The Walking Dead's new episodes will be unlike anything the show has done before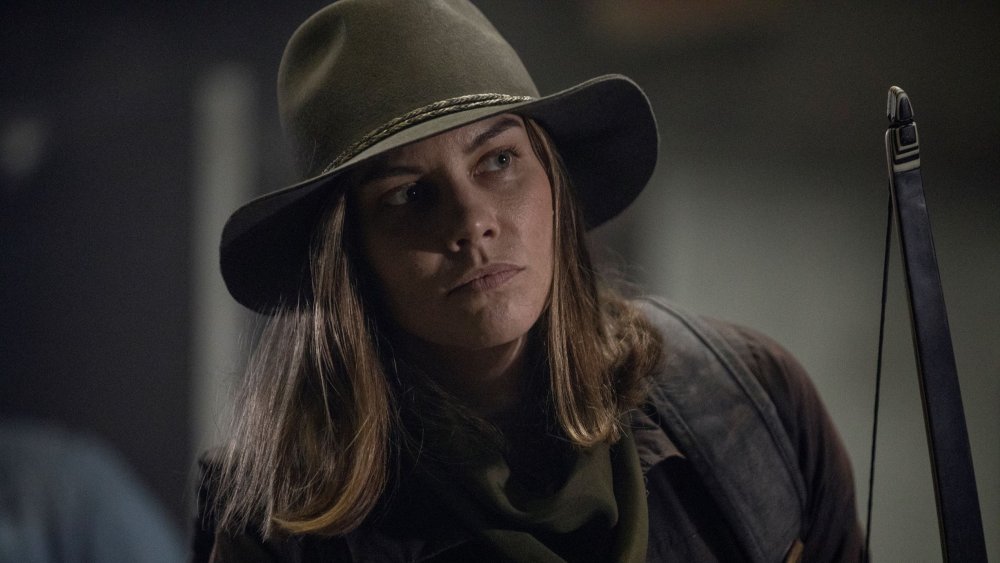 AMC
Coming off of the Whisper War finale, The Walking Dead is taking a step back from big action set pieces to create six character-driven episodes that will tide fans over until season 11. Kang told Deadline that the episodes will include major interactions between the newly returned Maggie (Lauren Cohan) and Negan (Jeffery Dean Morgan), the man who brutally murdered her husband, Glenn (Steven Yeun). Their intense reunion is exactly the kind of story that doesn't need hundreds of walkers in the background to be impactful, which is perfect for this era of COVID-19 filming.
From actor Norman Reedus' perspective, going small after such a heavy finale is a perfect way to reset before the show prepares to sign off for good. "I think after such an epic battle at the end of this season I think you need some breathing room," he told Deadline. "I think people need to exhale and take a look around them, and I think that's what's happening now. I'm sure it'll ramp back up again but right now it's kind of an introspective exhale sort of a feel, which is nice. It's a nice tone."
Part of that "exhale" will include a focus on Carol (Melissa McBride) and Daryl (Reedus), and exploring what other characters have been up to while they were offscreen. In many ways, the six episodes currently in production are a gift for the fans. Before COVID-19, season 10's Whisper War finale was the true end to the season, but now viewers are getting six extra episodes that put the characters they love front and center. And that's definitely something fans should be grateful for as they wait for The Walking Dead's sure-to-be-deadly final season to (hopefully) begin production sometime in 2021.