The Walking Dead's Lucille Had A Cameo On Last Night's Supernatural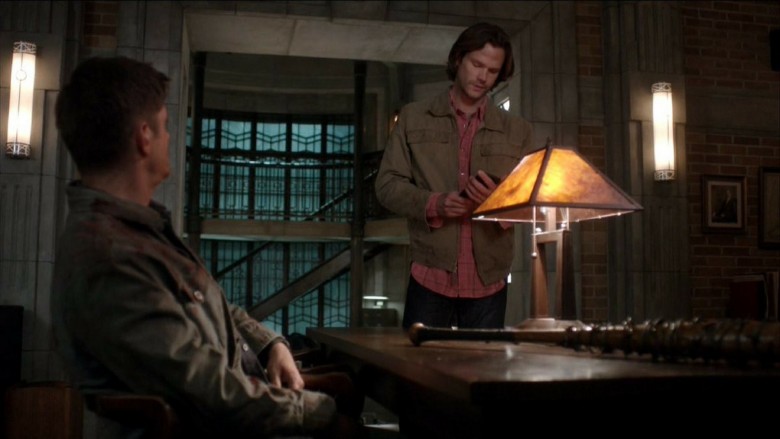 Twitter
Jeffrey Dean Morgan lives on Supernatural– kind of. Thursday night's episode featured a callback to the Winchester's departed father in the form of Lucille, the bat that his character Negan wields in his current role on The Walking Dead.
Morgan hasn't appeared on Supernatural since season three, but he still remains in touch with his cast mates Jensen Ackles and Jared Padalecki. In a Twitter exchange in October, Ackles and Morgan talked Lucille, with Ackles posting a picture of himself with the bat and the caption, "Hey @JDMorgan I found this in the trunk... can I try it out?" Morgan responded, "You weren't supposed to find that. Gonna need her back son. I mean... I already gave you my car. And? I don't know? Sorta, died for you." (Too soon, too soon.) Ackles replied with, "Yep, ur. right. Copy that. I'll wrap it in this red scarf I found and overnight it to you."
The exchange certainly teased that Lucille would pop up on Supernatural eventually, and it finally happened in last night's episode. In the episode, Sam and Dean come back to the bunker after a fight carrying Lucille, with Dean even saying, "Man, dad loved this thing." You can watch the video below.
While there's probably no way that this results in a Supernatural/The Walking Dead crossover, we can only dream. For now, Supernatural fans can get their fix by reading up on the show's surprising history.