Why Nyla From Freaky Looks So Familiar
An ancient dagger leads to a body swap tale for the ages in Freaky. The horror movie from Happy Death Day director Christopher Landon finds shy high school student Millie (Kathryn Newton) swapping places with a serial killer played by Vince Vaughn. This is clearly the kind of situation that a girl needs her best friends by her side for, and that's where Josh (Misha Osherovich) and Nyla (Celeste O'Connor) come in. Millie's best pals are played by relative newcomers, but despite her short list of credits, O'Connor is already proving to be an up and coming Hollywood star.
If not for coronavirus delays, O'Connor's blockbuster debut would have come in the form of Ghostbusters: Afterlife, which was originally set to premiere in theaters on July 10, 2020. However, now that the movie has been pushed back to March 5, 2021, Freaky will serve as the star's introduction to fans of popcorn movies. However, if you love a good indie film, then you've almost certainly seen O'Connor in her first two major roles.
Celeste O'Connor is a scenestealer in the high school drama Selah and the Spades
O'Conner's first credited role is as Teen Abbie in Netflix's weepie romance Irreplaceable You, but since she's only seen in silhouette at the beginning of the film, only the most eagle-eyed fans will remember her in that blink and you'll miss it scene. By contrast, Selah and the Spades simply wouldn't work without O'Connor.
Written and directed by Tayarisha Poe, Selah and the Spades puts a unique spin on the hierarchy of high school cliques. The film follows Selah (Lovie Simone), a senior at a Pennsylvania boarding school who leads a group of students known as the Spades. Selah's group is responsible for selling drugs to other students, and she's formed a well-run organization during her time as leader. Unfortunately, she doesn't have anyone to take over her role once she graduates — at least not until O'Connor's Paloma transfers to the school and proves to be her perfect successor.
Despite the film marking O'Connor first major role, she turns in a remarkable performance as a young woman who is at once eager to follow in the footsteps of the fierce and popular Selah, and also wary of taking over such a prominent (and dangerous) position of power within the school. Watching O'Connor and Simone play off each other is mesmerizing, and makes this indie film a true hidden gem.
Wetlands finds Celeste O'Connor starring opposite Adewale Akinnuoye-Agbaje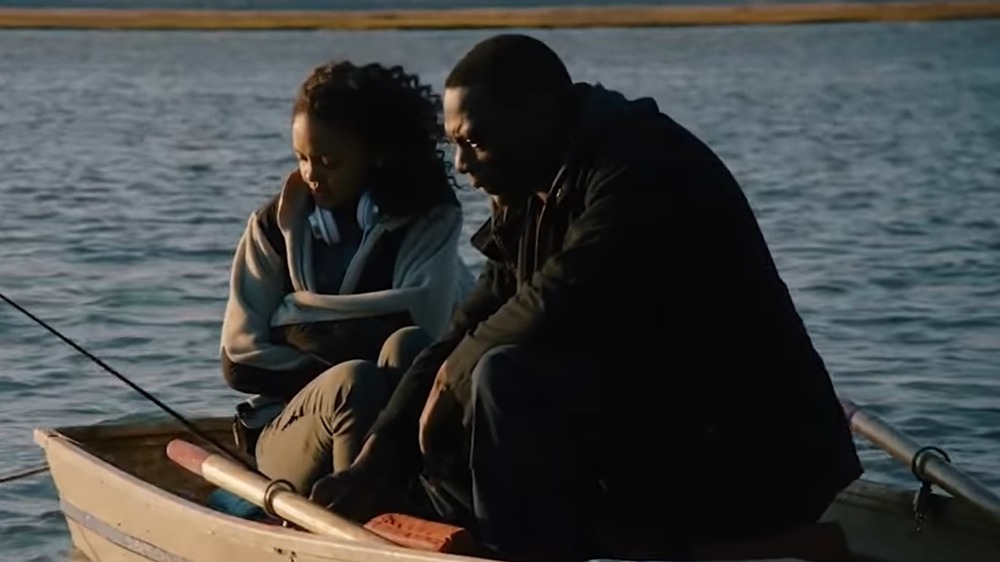 Harbor Picture Company
Although her Wetlands role is small, O'Connor plays an important character in this film about a disgraced cop trying to reconnect with his family. Adewale Akinnuoye-Agbaje stars as Babs Johnson, a cop from Philadelphia whose drug addiction led to him losing everything that was good in his life. The movie kicks off with the newly sober Babs heading to Atlantic City to reconnect with his daughter, Amy (O'Connor). Along the way, he becomes embroiled in a dangerous case that could lead to him relapsing.
O'Connor doesn't get much to do in the movie, but she makes good use of the screen time she has to establish Amy's wariness of her father's attempts to be part of her life again. Additionally, the young actor makes Amy's relationship with her free-spirited mother Savannah (Heather Graham) equally engaging.
Despite only having a handful of credits to her name so far, O'Connor is already a breakout star, as the actor demonstrates with her pitch perfect performance in Freaky.