The Best Chappelle Show Episodes According To IMDB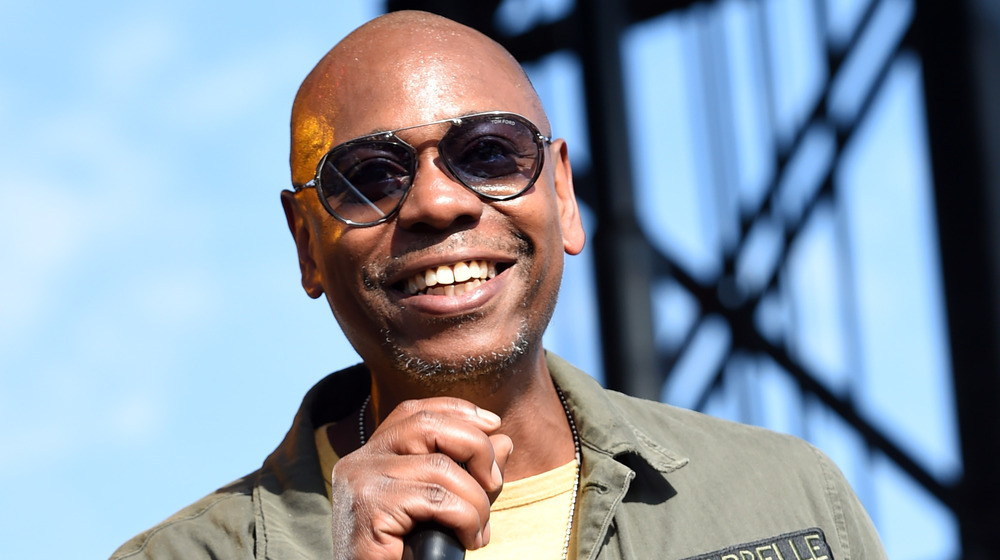 Stephen J. Cohen/Getty Images
Many comedians have hosted their own television shows over the years, but few have had quite the same cultural impact as Chappelle's Show. First airing on Comedy Central in 2003, host and co-creator Dave Chappelle gave audiences a late-night show that combines stand-up monologues with sketch comedy, wrapped in hilarious and thought-provoking commentary on topics including drugs, racism, pop culture, and more. A third season was planned, but never materialized: Laid low by stress, creative differences, and the fact that some people were laughing at the wrong jokes, Chappelle quit the show. Eventually, Comedy Central released "The Lost Episodes" in 2006. These three episodes contain previously unreleased sketches, and are co-hosted by Charlie Murphy and Donnell Rawlings, who had already made frequent appearances on the show prior to this point.
With the entire series now available to stream on Netflix and HBO Max, we're here to take a look at the 12 best Chappelle's Show episodes, according to IMDb. Each of these episodes has a user score of 8.2 or higher, and episodes with the same score are ranked in order of release.
Season 1, Episode 9: Blackzilla & Playa Haters' Ball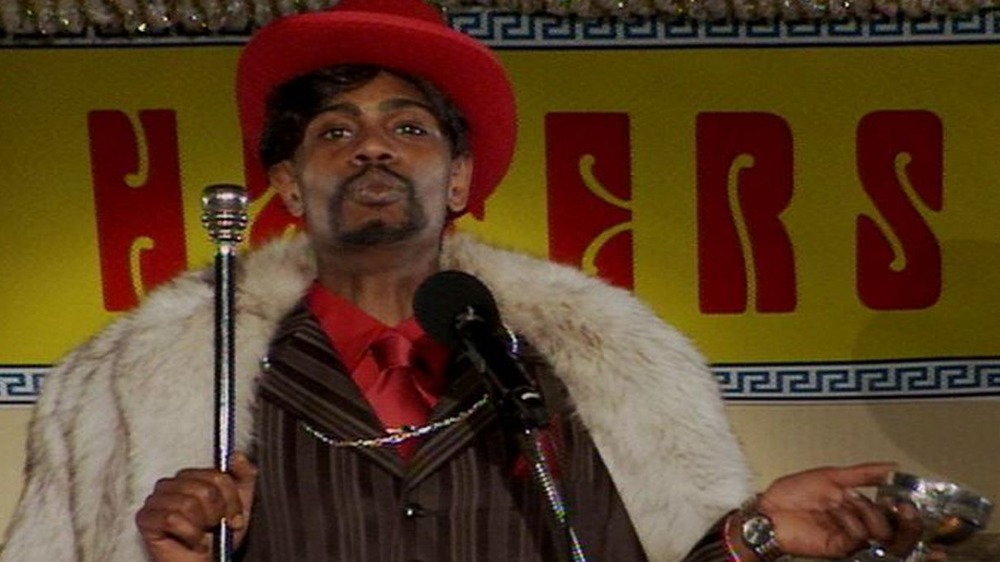 In his first monologue of this episode, Chappelle talks about how he loves video games and how "[his] whole life's like Vice City." The sketch that follows sees Chappelle attempt to hijack a car, get shot five times by the car's original owner, and subsequently pull out an AK-47 from his "weapon selection," so that he can shoot the owner to death. There's even a HUD interface, akin to the HUD interface in Grand Theft Auto: Vice City. 
Chappelle then proceeds to show footage from his "vacation in Japan." As many readers might have guessed, this sketch sees a giant version of Chappelle terrorize a miniature Japanese city. Highlights from this sketch include Chappelle literally smoking a tree and having sex with a volcano. 
The final sketch of this episode, "The Playa Haters' Ball," is perhaps the most iconic. Parodying the 1998 HBO documentary Pimps Up, Ho's Down, this event, according to "celebrity hater" Star, "honors the most prestigious verbal abusers on the planet." Some of the insults that these characters trade with each other include Chappelle's Silky Johnson asking Donnell Rawlings' Beautiful to "click your heels together three times and go back to Africa."
Season 2, Episode 6: The Internet & Moment in the Life of Lil Jon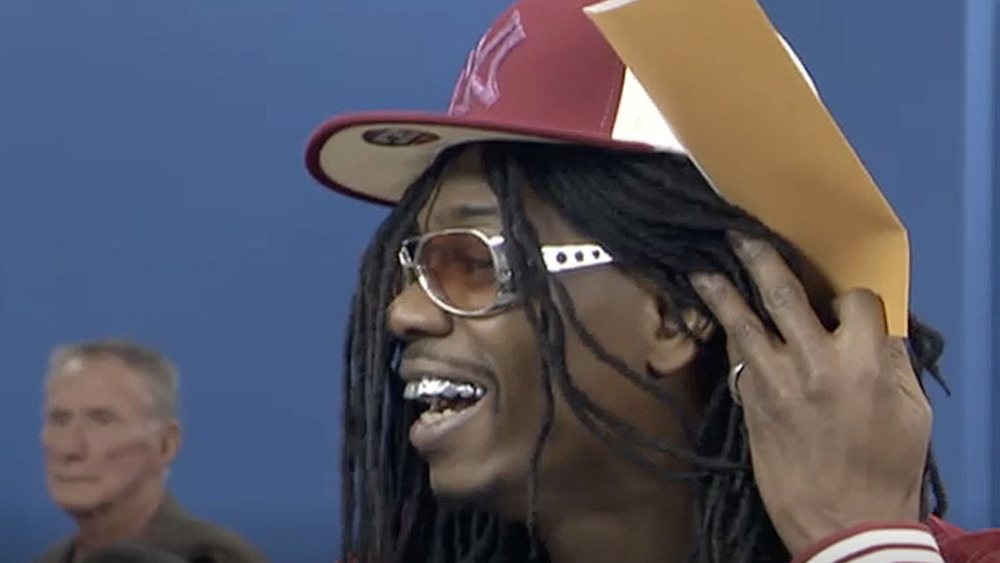 This episode marks the first appearance of Chappelle's iconic impersonation of crunk rapper Lil Jon. He appears in not one, but two sketches as this character. The first "Moment in the Life of Lil Jon" sketch revolves around Chappelle's Lil Jon as he attempts to make flight reservations. The second sees a television host named Teresa Roddy interview him for her television program. 
Chappelle introduces another popular reoccurring segment in this episode: "When Keeping It Real Goes Wrong." In this sketch, Chappelle's Darius James confronts a man at a club who tells his girlfriend, "It was good seeing ya." What Darius does not realize, however, is that the man in question is a 10th-degree blackbelt who started trouble just so he can practice his karate and street-fighting strategy. The beatdown that follows is so embarrassing, even Darius' girlfriend joins in on the action. Ouch!
Season 2, Episode 8: I Know Black People & Keeping It Real Goes Wrong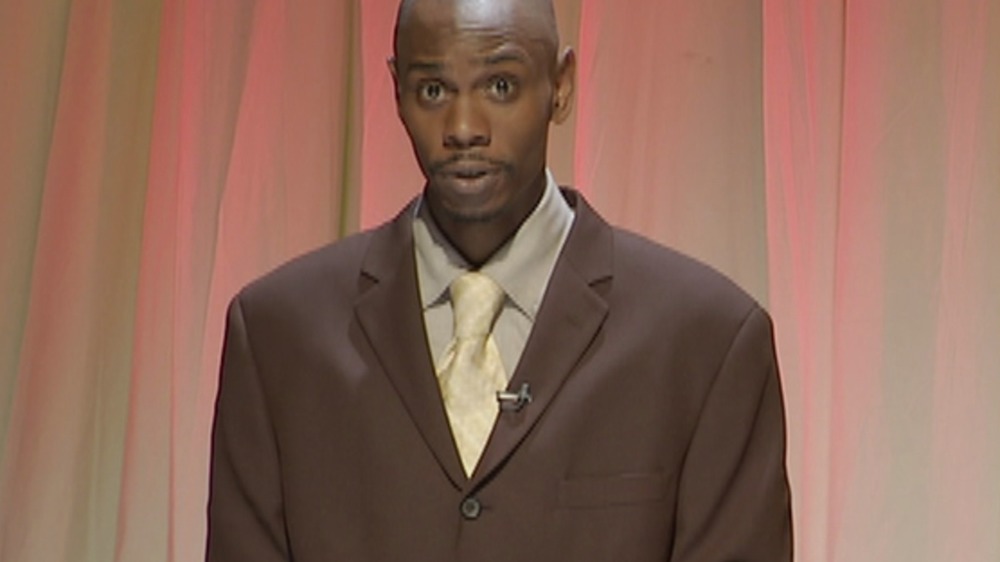 This episode features the two-part segment "I Know Black People," in which Chappelle poses a series of questions to several contestants from different walks of life, to determine how well they know Black culture. These contestants include a white professor of African-American studies at Fordham University, a white New York City police officer, a white television writer who has written for Chappelle's Show and The Chris Rock Show, a Korean grocery store employee, a white DJ named DJ Rob who claims to have many Black friends, a white social worker, a white high school student who supposedly has many Black classmates, and a Black barber from Brooklyn with an entirely Black clientele. The questions Chappelle asks throughout this segment elicit some hilarious reactions. For example, one of these questions is, "Is pimping easy?" To this, the African-American studies professor quotes rapper Big Daddy Kane, and says stuffily that pimping is indeed not easy.
Season 2, Episode 9: Oprah's Baby Daddy & Jury Duty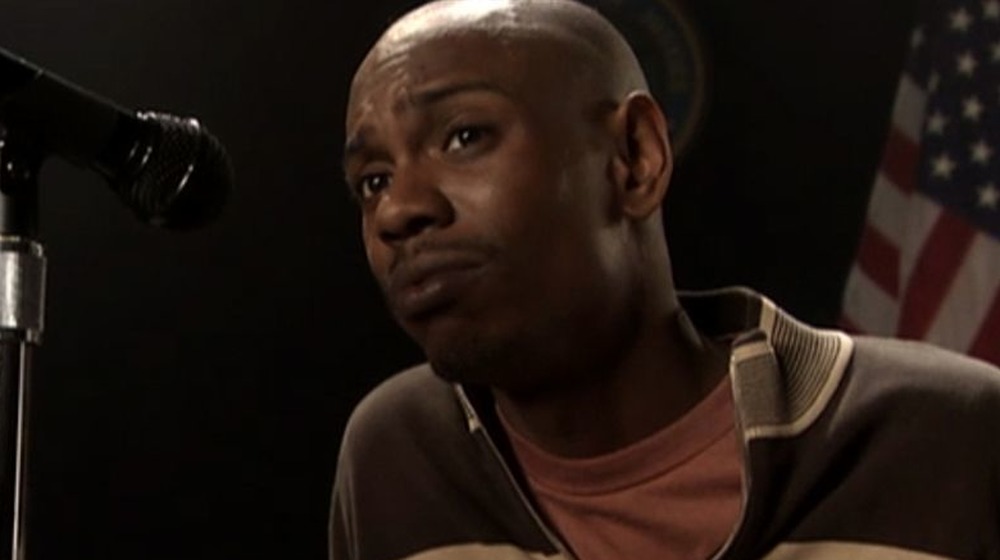 In the monologue preceding "Celebrity Jury Duty Selection," Chappelle talks about the discussion he and co-creator Neal Brennan have whenever a Black celebrity is in trouble. According to Brennan, Chappelle never believes that a Black celebrity is guilty, which Chappelle humorously admits is true. "To me, it's always about reasonable doubt," Chappelle says. "What's reasonable doubt to a white person, you know, might not be reasonable doubt to a Black person." Chappelle subsequently shows what would happen if he was part of the jury for the cases of O.J. Simpson, Michael Jackson, and R. Kelly, the latter of whom he has already poked fun at on the show. Even though the sketch is not meant to be taken seriously, Chappelle does bring up some interesting points about the justice system, including how Biggie and Tupac's murderers were never found, but the police arrested O.J. Simpson the day after the crime he was accused of.
Season 2, Episode 13: Lil Jon on Lil Jon & Black Bush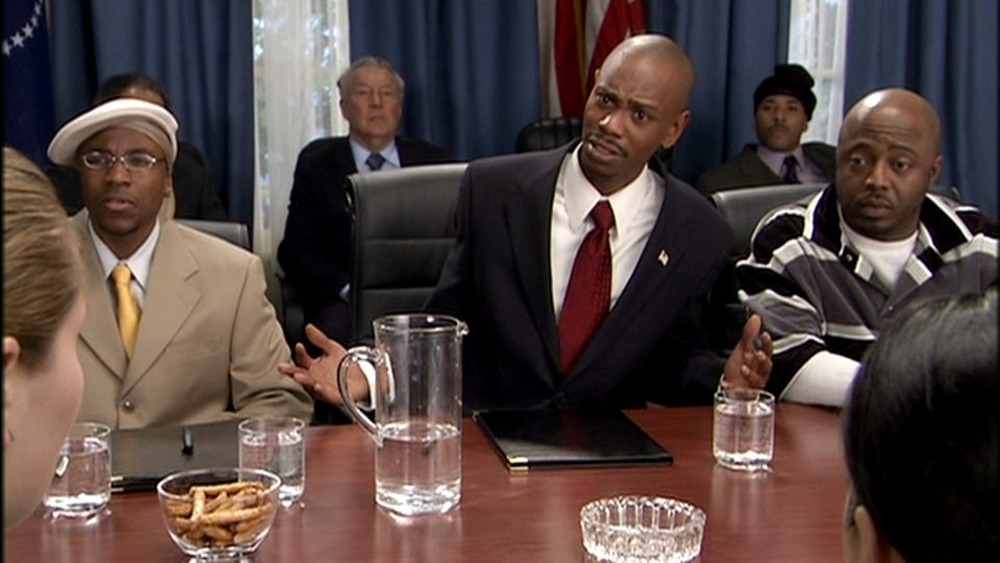 This episode is the last episode of Chappelle's Show Chappelle himself hosted, and he goes out with a bang. The episode's last sketch asks the question, "What if President George W. Bush was black?" Rather than portray this version of Bush as simple-minded, Chappelle imagines him as a stereotypically angry Black man, to better illustrate how unpopular he was during his first term. In one scene, for example, Chappelle's Bush explains how 40 nations back his decision to invade Iraq. When an off-screen reporter asks for specifics on these countries, Bush responds, "England. Japan's sending Playstations. Stankonia said they are willing to drop bombs over Baghdad. Riggity Row is coming. Afrika Bambaataa and the Zulu Nation." By packing the scene with hip-hop references, Chappelle doesn't just crack up those in the know — he uses them to critique Bush's decision to invade Iraq, despite shaky support.
Season 1, Episode 6: Mad Real World & Ask a Gay Dude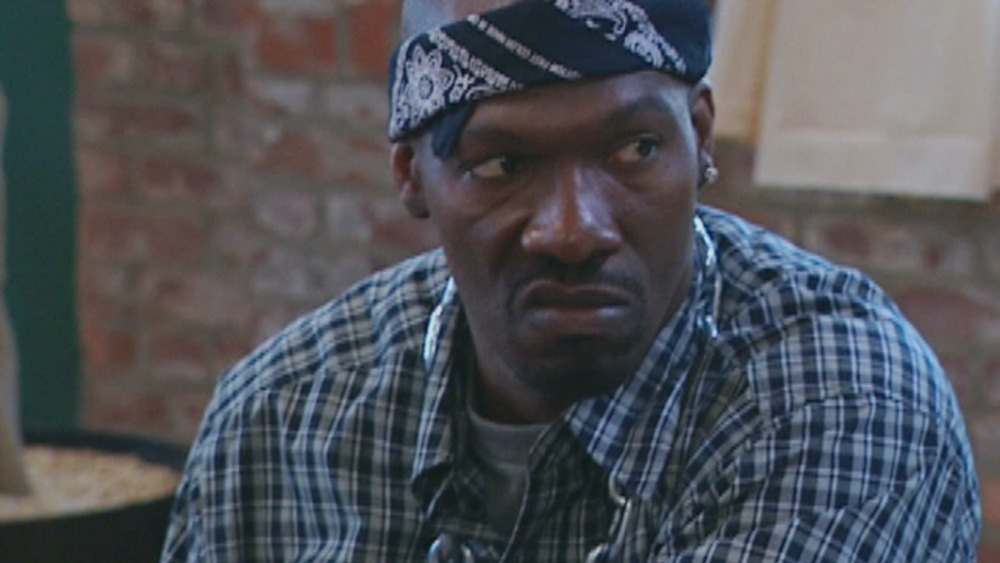 This episode features top-notch sketches such as "The Dave Chappelle Story" and "Ask a Gay Dude," yet many fans will most likely recognize it for the iconic two-part sketch, "The Mad Real World."
The sketch was inspired by Chappelle's attempt to help childhood friend and fellow comedian David Edwards find success by landing a role on the MTV reality show The Real World. After a joke with one of his white female co-stars was taken the wrong way, Edwards infamously became the first person to be evicted. Chappelle, of course, was not too happy about it.
Chappelle explains in the preceding monologue that "The Mad Real World" illustrates what would happen if "we put a white guy around six of the craziest Black people we could find." While some viewers might feel bad for the white character, Chad, the sketch is unforgettable. Things get especially pointed when Chad's ex-con co-star Tyree stabs Chad's father after he looks at a female co-star the wrong way.
Season 2, Episode 10: Kneehigh Park & Making Da Band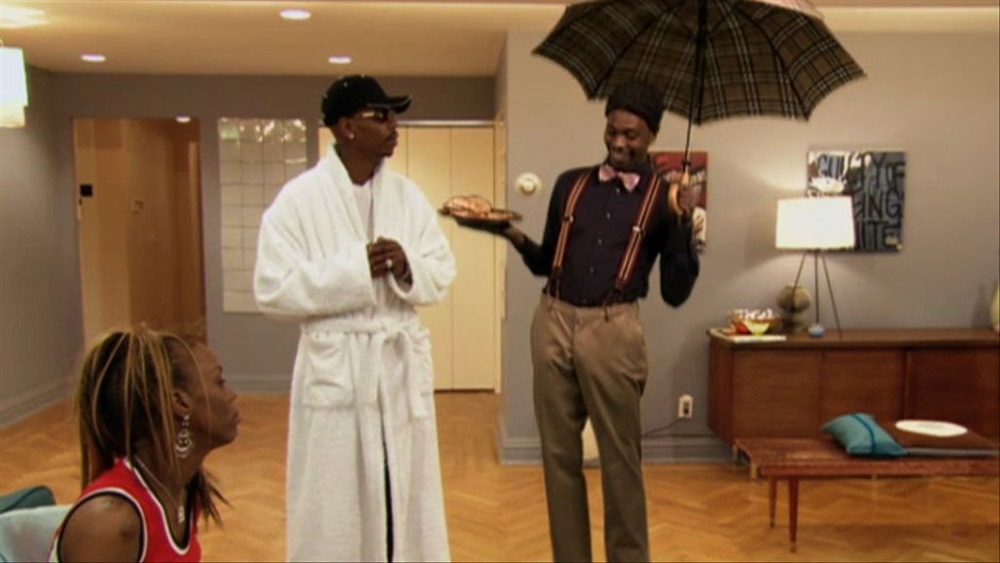 Both of the titular sketches in this episode are fantastic. "Making Da Band" parodies the MTV reality show Making the Band 2, in which Bad Boy Entertainment founder Sean "Diddy" Combs puts together a group of six aspiring hip-hop musicians, to see if they have what it takes to make a record together. The premise of this sketch is mostly the same — except Chappelle's impersonation of Diddy is so weird and eccentric that it changes the mood of the entire production. At one point, Chappelle's Diddy asks his musicians to fetch him some authentic Cambodian breast milk if they ever want to use the studio again.
"Kneehigh Park," on the other hand, is an irreverent Sesame Street parody that "helps to explain the evils of the world to youth in a way that they can understand and that's palpable to them." The sketch includes an STD-laden puppet voiced by Snoop Dogg, who delivers a live performance with Chappelle's squeaky-voiced Tyrone Biggums character at the end of the episode.
Season 2, Episode 2: Negrodamus & The ****** Family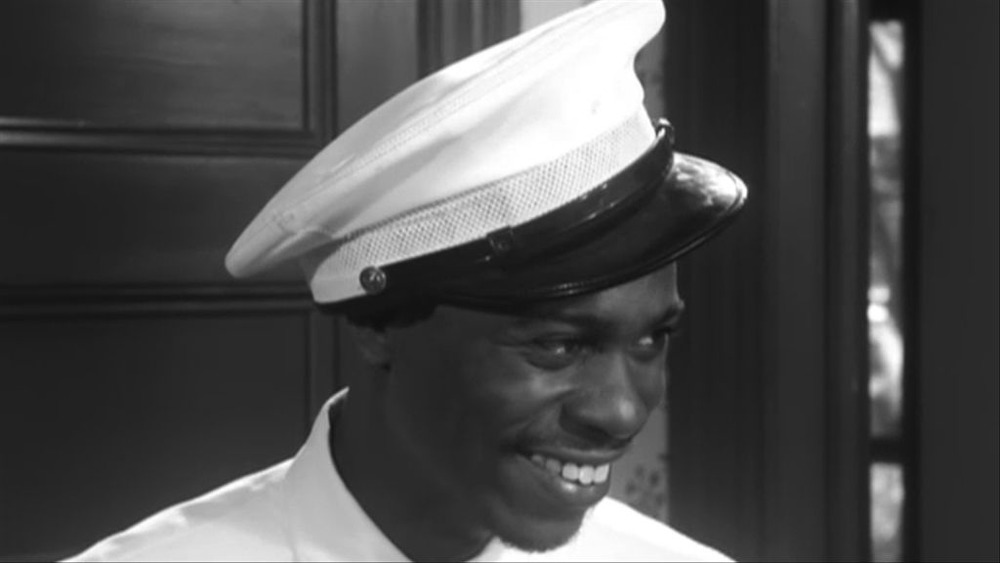 This episode's most infamous sketch is an example of just how fearless Chappelle is when it comes to writing biting social satire. The sketch in question is none other than "The N***** Family." This sketch parodies black and white sitcoms of the 1950s, and revolves around a suburban white family with a last name that happens to be a certain racial slur. The purpose of this sketch is to satirize white people's flagrant use of the slur in question, but what makes it one of Chappelle's best sketches is its unabashed self-awareness. Squirm-inducing lines and scenarios are packed in here, forcing audiences to confront societal realities as they laugh, shudder, and gasp. Chappelle is at his most sharp in this sketch: His comedy is unflinching and his criticism has none of its cutting edges sanded down. He balances on a knife's edge between clear-eyed satire and absurdist humor, and somehow, he makes it look easy.
Season 2, Episode 1: Samuel Jackson Beer & Racial Draft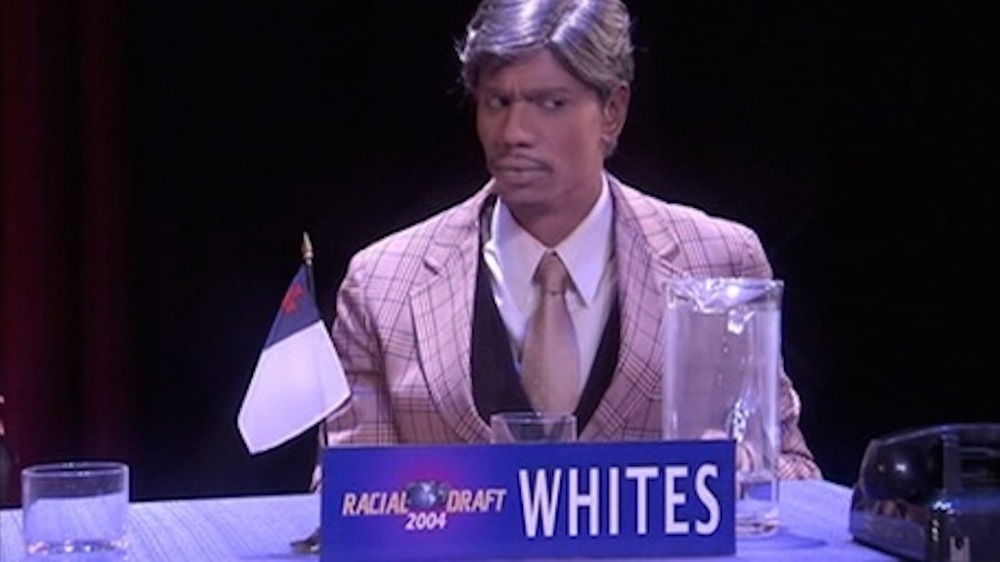 This episode features several hilarious sketches, including "Samuel Jackson Beer" and "Better in Slow Motion." But neither of those sketches is as talked about as "The Racial Draft." This sketch imagines an event in which representatives from each race pick and trade famous celebrities to join their ranks, similar to how NFL teams pick and trade football players each year. The NFL theme even plays at several points during the sketch.
Brilliant social commentary blended with laugh-out-loud humor ensues. One particularly hilarious moment occurs after the Black Delegation picks Tiger Woods early on in the draft, to which Chappelle's Black sports commentator character responds, "He's been discriminated against in his time, he's had death threats, and he dates a white woman. Sounds like a Black guy to me." Chappelle goes on to skewer everything from societal attitudes towards multiracial people, to the cultural drift at work in entities like the Wu-Tang Clan.
Season 1, Episode 1: PopCopy & Clayton Bigsby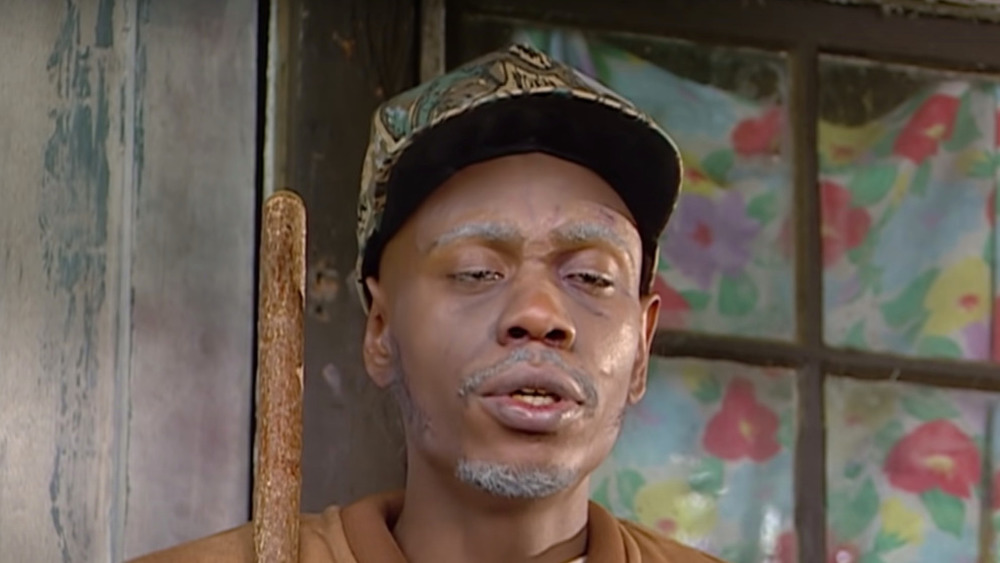 The series premiere of Chappelle's Show hits the ground running with sketches such as "PopCopy" and Chappelle's very own Mitsubishi Eclipse commercial. Yet the most talked-about sketch from this episode is the last: "Frontline: Clayton Bigsby." This spoof of the popular PBS docuseries Frontline sees host Kent Wallace interview Chappelle's Black white supremacist character Clayton Bigsby, a reclusive blind man who has spent his whole life believing that he is white and, as a result, has become a hero to white supremacists across the country.
Chappelle uses this sketch to prove just how idiotic racism is. One of the funniest moments from this sketch occurs when Bigsby's white supremacist buddies drive him to a signing of his many books. On the way there, Bigsby's ride pulls up beside a car full of white people that is blasting rap music out their speakers, which prompts Bigsby to call them a racial slur. The driver asks, "Did he just call us n*****s?" Then: "Awesome!" 
Season 2, Episode 12: Wayne Brady & Tyrone Biggums' Fear Factor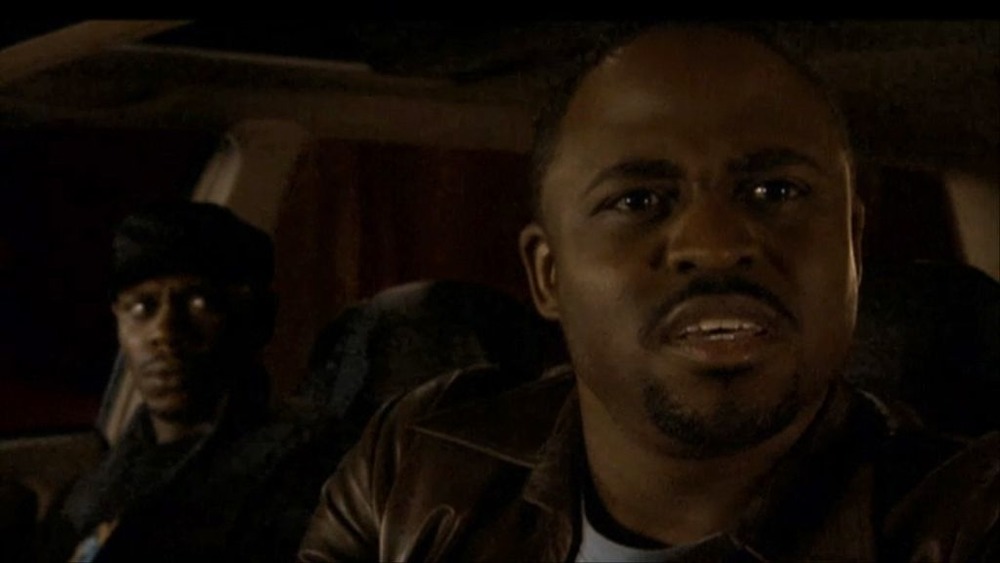 Although this episode of Chappelle's Show is the penultimate one for Chappelle himself, it is a momentous achievement — not only for Chappelle, but also for Wayne Brady. The episode, ironically, starts out with Chappelle quitting the show over contractual disputes. As a result, Comedy Central gives the show to Wayne Brady who "white people love" for making Bryant Gumbel "look like Malcolm X."
After Chappelle loses his fictional son to Nick Cannon in a hilarious callback to a previous "Three Daves" sketch, he decides to take his show back, and confronts Brady during one of the episode's live-audience segments. When Brady asks if they could instead host it together, Chappelle cites "a time they hung out from a few months back" as evidence for why that can't happen. The following sketch pokes fun at Brady's squeaky-clean public image, as the two embark on a crazy night of gut-bustingly funny misadventures. 
Season 2, Episode 4: The Love Contract & True Hollywood Stories: Rick James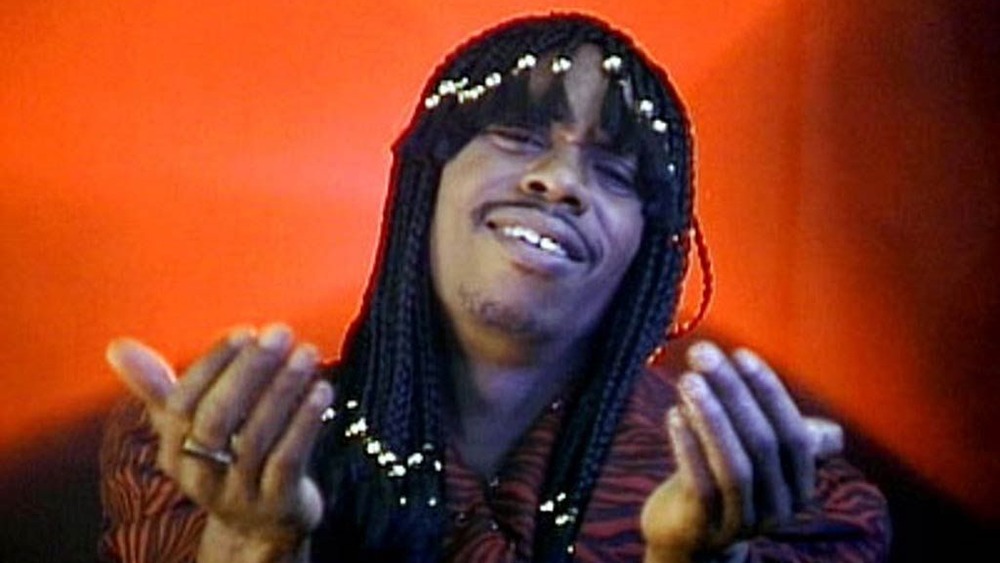 The last Chappelle's Show episode on this list is famous for a lot of reasons. Chief among them is the fact that it introduced fans to the iconic catchphrase, "I'm Rick James, b****!"
In the vein of E!'s popular docuseries True Hollywood Stories, Charlie Murphy recounts his crazy history with "Super Freak" singer Rick James through "dramatic reenactments," in which Chappelle gives a legendary performance as James. Meanwhile, the real-life Rick James, who died six months after this segment aired, comes in to give his side of the story, which only heightens the comedic genius of the segment. This sketch went on to become so beloved that it renewed interest in James' music. On the flip side, this sketch also lead to fans running up to Chappelle on the street, just so they could quote his "Rick James" catchphrase to him –  sometimes in front of his children.