Every Muppet TV Show, Ranked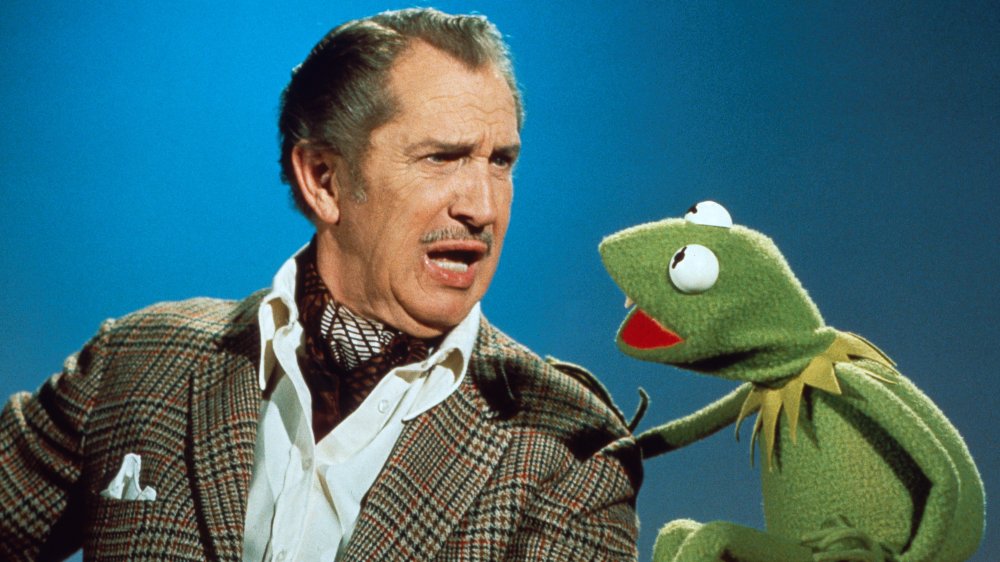 United Archives/Getty Images
Jim Henson's Muppets are the true kings and queens of all media. His band of bug-eyed felt-and-yarn creatures are so lovingly realized that they seem like actual living creatures, and they've been an American pop culture institution for more than 50 years. While numerous Muppet projects starring the likes of Kermit the Frog, Miss Piggy, the Great Gonzo, Fozzie Bear, and Rowlf the Dog have manifested in the form of comic books, albums, theme park attractions, and theatrical films, those sweet and wacky Muppets have truly shined on television. 
However, the Muppets aren't some one-series wonders. The world's most famous puppets have starred in hundreds of hours of content made for many different tastes. There's a Muppet TV show for everyone, and almost everyone loves the Muppets. But while there's been so much Muppet television over the years, it's certainly varied in quality. But which ones are the best, and which ones are the least best? (Nothing the Muppets do is ever truly bad.) Well, it's time to play the music and light the lights as we rank all the big Muppet TV shows.
Let's start with some honorable Muppet mentions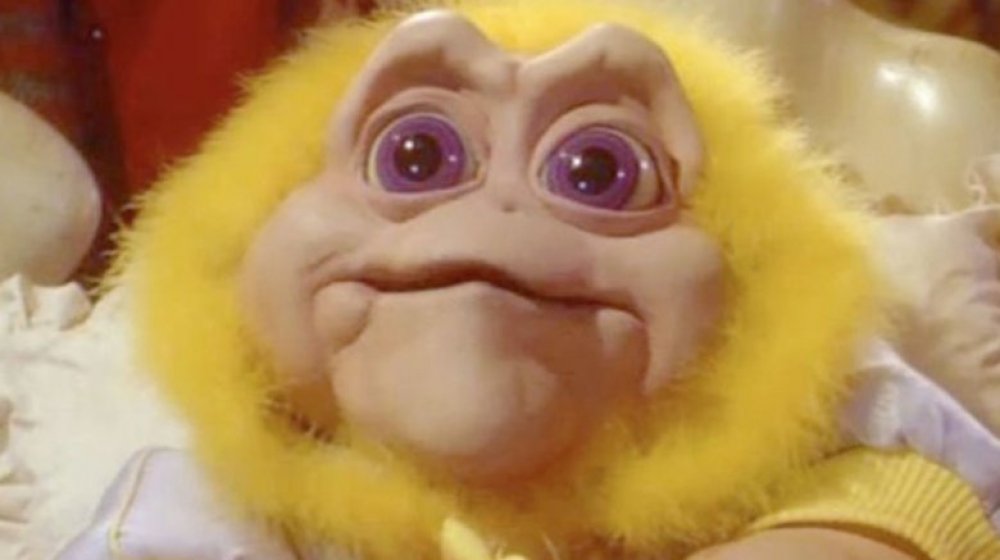 Over the years, Jim Henson and company have become synonymous with puppet-based entertainment. And because they're so good at making fantastical creatures and bringing them to life, these entertainment heroes have made plenty of non-Muppet puppets for TV shows that don't specifically feature characters like Kermit, Rizzo the Rat, and the Swedish Chef. These series have their own creative universes and can play with tone and experiment with different stories. This means that TV history is loaded with series that were made by the geniuses behind the Muppets, but they can't jockey for space on a list with the likes of Gonzo, Fozzie, and Miss Piggy.
So what are these non-Muppet Muppet shows? Well, let's give a few shout-outs to a couple of noteworthy mentions. Among these shows are the 1987 anthology The Storyteller, the prehistoric ABC sitcom Dinosaurs, the Fox Kids show Dog City, and the 2019 ambitious fantasy epic The Dark Crystal: Age of Resistance, an expansion of the world explored in the 1982 film The Dark Crystal, which was directed by Jim Henson. Muppet-like creatures even appeared on Saturday Night Live. The show's first season in 1975-76 featured a segment called "The Land of Gorch," which, sadly, wasn't particularly popular. And granted, none of these programs are Muppet shows as we think of them, but we couldn't pass up the chance to give them their due because they're all pretty awesome in their own right.
Miss Piggy should've karate-chopped The Muppets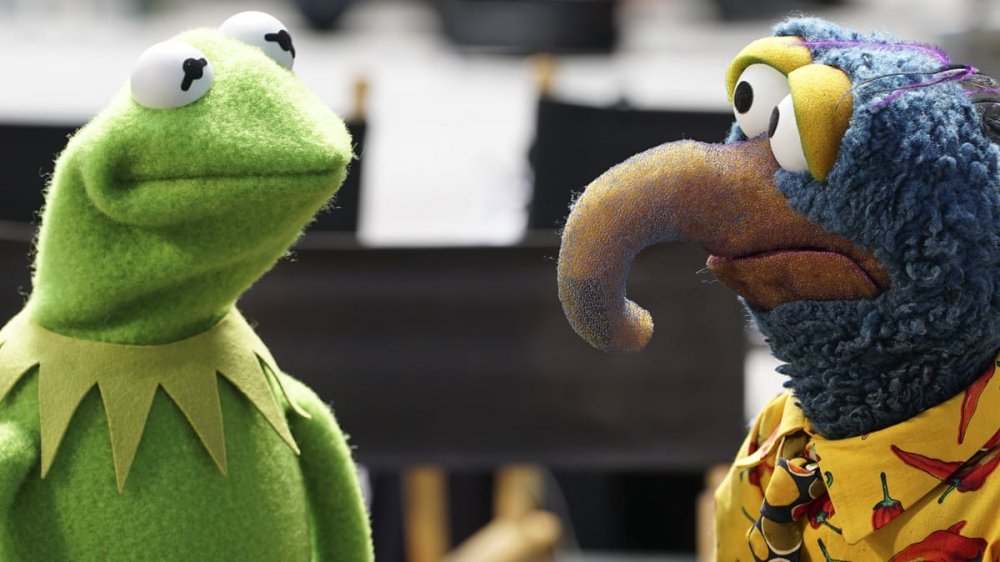 In 2011, actor-writer Jason Segel revived the Muppets with The Muppets, the first feature film in the franchise in more than a decade. It was also a return to form, striking a balance between zany comedy, nostalgia, and emotional resonance. As a result, the Muppets' corporate parent, Disney, soon got to work on bringing Kermit and the gang back to TV, and in 2015, the studio premiered the ABC sitcom The Muppets. 
Wasting all the goodwill earned with the 2011 movie, the show struck a jarringly different tone from which Muppets fans had grown accustomed. It was a modern-day update on The Muppet Show both in format and tone. No longer a theatrical-based variety show, it took place behind the scenes of a late-night talk show hosted by Miss Piggy. And instead of zany, it was cynical, bitter, and geared only at adults — things the Muppets had never really been before. In fact, Kermit seemed to be going through a mid-life crisis, deeply unhappy in his job backstage at a show for his former lover. And yeah, we said "former." Producers split up uber-couple Kermy and Piggy for The Muppets. 
Miss Piggy, meanwhile, embodied the cliche of a self-absorbed star, an aggrandizing diva with a fragile ego who treated everyone around her like trash. It's no wonder this flimsy 30 Rock rehash was reworked in the middle of its first season ... and then didn't make it to a second one.
The updated Muppet Babies is perfect for little kids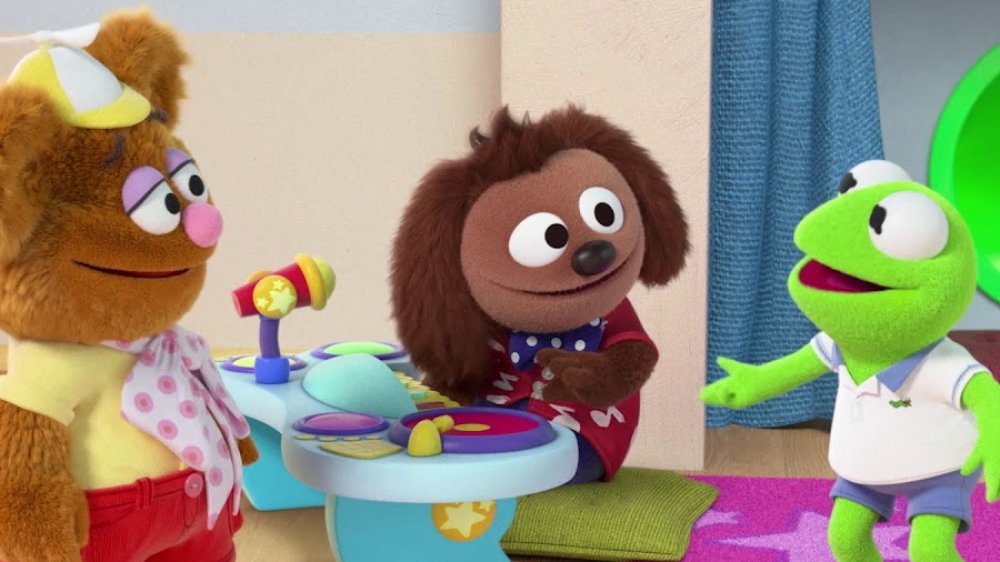 There are actually two Muppet Babies animated series, and this one ranks second, both sequentially and in quality. Disney controls the Muppets, and it also owns several cable TV outlets, including Disney Junior, a network with programming aimed at toddlers. In 2018, the channel debuted this Muppet Babies reboot, a gentle, low-stakes show aimed at the extremely young with the goal of teaching basic lessons about getting along and solving problems. All of the major characters appear, just with their rough and dark edges necessarily smoothed out. For example, Animal is just a baby who likes to drum, not yet a manic, nightmarish rock 'n roll casualty, and Miss Piggy (just Piggy, actually) thinks she's going to be famous some day, but she isn't yet horribly conceited. 
Plus, this Muppet Babies expands the overwhelmingly male character canon with a few female faces, adding Summer, an art-loving penguin, and promoting Camilla the chicken from clucking girlfriend of Gonzo into a fleshed-out character who speaks English. The expressly kid-centric Muppet Babies doesn't appeal to the whole family like most other Muppet shows do, but it's a pleasant-enough introduction to the Muppets for little viewers,
Muppets Now is a 2020 time capsule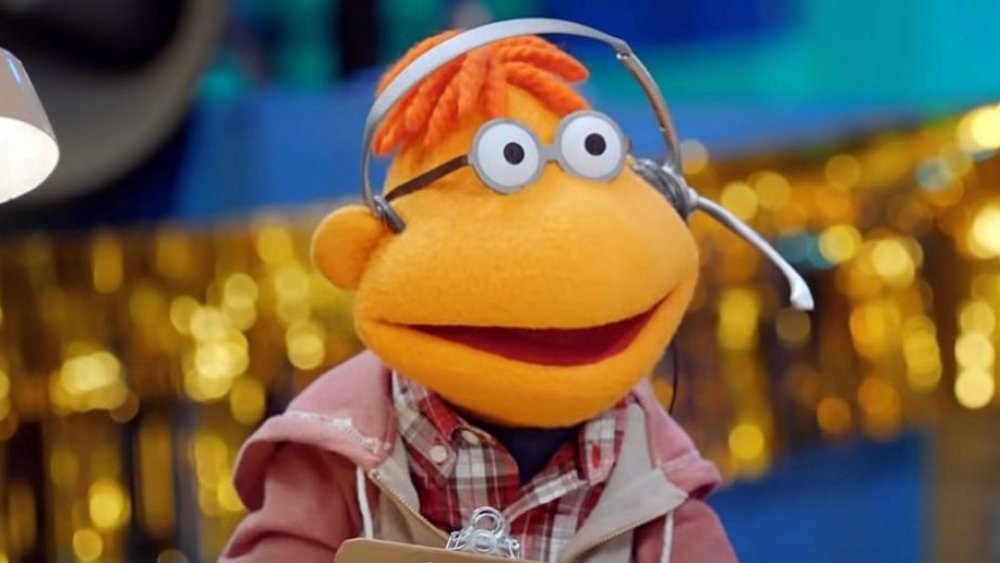 As Muppets Tonight was a '90s reworking of The Muppet Show, Muppets Now is a 21st-century reworking of Muppets Tonight (see below). On this Disney Plus original series, Scooter adapts his role as hustling stage manager on The Muppet Show into the organizer of a web series featuring several different Muppets independently offering their contributions. "Lifesty(le) with Miss Piggy" is an aspirational bit about living a fancy life of privilege, while Dr. Bunsen Honeydew and Beaker perform science experiments in "Muppet Labs Field Test," and "Økėÿ Døkęÿ Køøkïñ" finds the Swedish Chef competing with (and losing horribly to) famous chefs. 
The series debuted in the summer of 2020, and with all the Muppets contacting each other via Zoom and producing their segments on their own (rather than a busy shared environment), Muppets Now felt very of the now, indeed. Like most of the U.S. at some point in 2020, the Muppets were apparently on coronavirus-related lockdowns and used internet technology to work and stay in touch. That adds just a hint of sadness to the proceedings, which will also someday make the show a time capsule of life in the year 2020.
Muppets Tonight was short-lived but featured major stars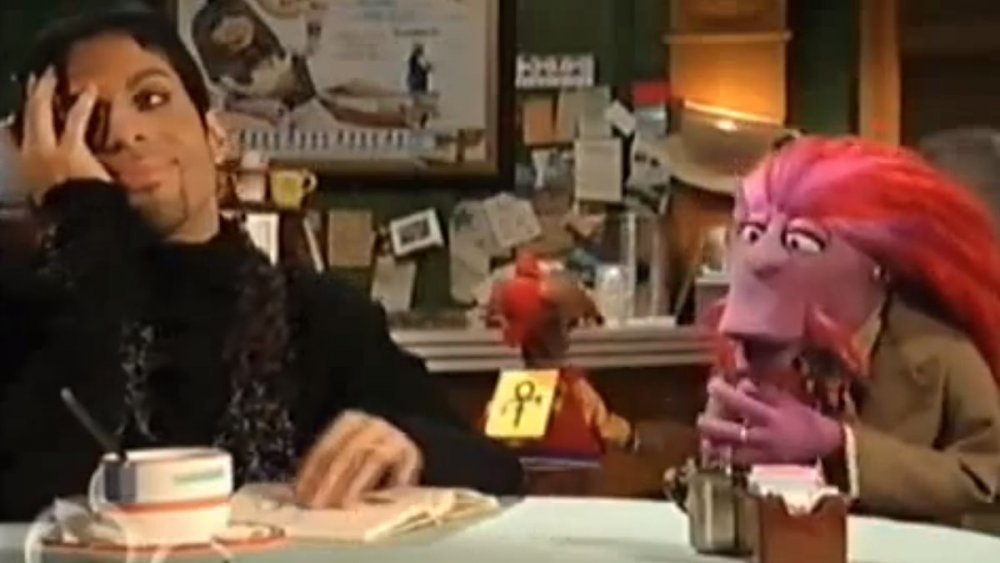 In 1996, ABC rebooted The Muppet Show with Muppets Tonight. Rather than stage a variety show at a theater, this time, the Muppets staged a variety show (a long-abandoned format on American TV by the '90s) from TV station KMUP. Otherwise, the show was very similar to The Muppet Show, combining the backstage hijinks of the Muppets just barely getting their program together each week with footage of live performances featuring special celebrity guests who weren't afraid to get goofy and make fun of themselves. 
Muppets Tonight managed to land two of the biggest musicians of the era. Country music superstar Garth Brooks appeared, and he refused to sing any of his hits, preferring instead to perform kabuki theater and a selection from Fiddler on the Roof. And Muppets Tonight offered the unique thrill of seeing Prince (at the time, "The Artist Formerly Known as Prince") interact and jam with puppets.
Muppets Tonight, like its predecessor, offered recurring sketches, but they come off as hopelessly dated now, particularly the Baywatch spoof Bay of Pigswatch, starring "David Hoggselhoff." Muppets Tonight flopped hard on ABC, airing just two short seasons. Perhaps viewers were put off by the depressing hints that the Muppets' '70s glory days were long passed, like having hecklers Statler and Waldorf yelling pointlessly at a TV in their nursing home's common room.
Little Muppet Monsters never found its footing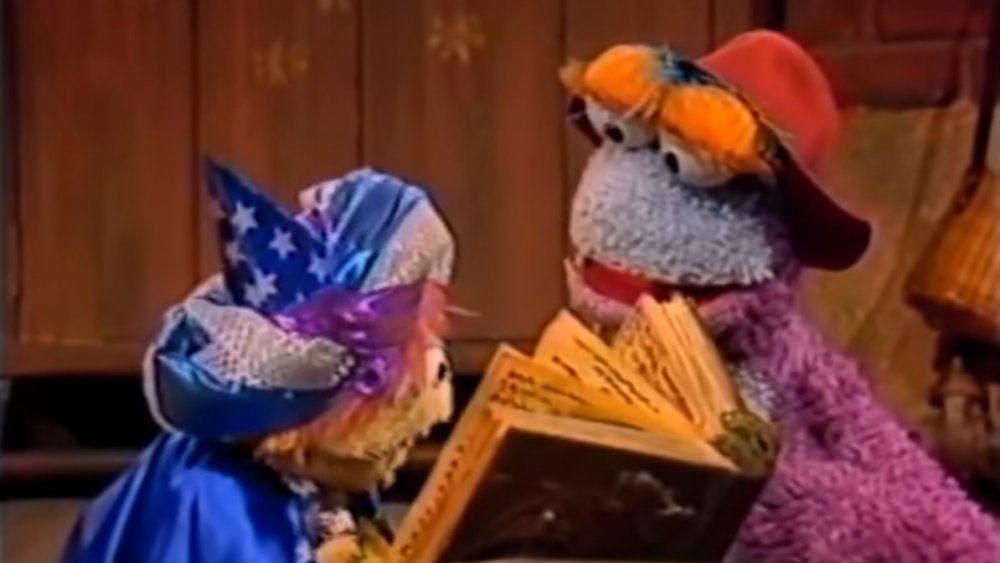 What's the formula for most every Muppet television show? Variety. The Muppets line-up has such a wide array of distinctive characters that it just seems to work to put them in a show with a bit of something for everyone, including singing, dancing, stand-up, comedy sketches, and banter. Little Muppet Monsters, a 1985 CBS series on Saturday mornings, adhered to the format. On the series, all the well-known Muppets lived together in a big house, and down in the basement, three Muppet kids worked hard to produce a TV program that was broadcast to (and sometimes featured) the adults upstairs. 
Some of the closed-circuit show's segments were live-action and puppet-based, such as Gonzo presenting weird stuff he likes or Fozzie performing a hilariously odious comedy routine. Other bits were animated, like "Kermit the Frog, Private Eye," and a cartoon version of "Pigs in Space," a sketch from The Muppet Show. It's the animation that led to big problems. Producers entrusted that element of Little Muppet Monsters to Marvel Productions, which routinely missed deadlines, leading to unfinished episodes that couldn't air. Only three episodes of the series aired before it disappeared from TV forever, never really able to find its footing.
The Jim Henson Hour is a mash-up of Muppet weirdness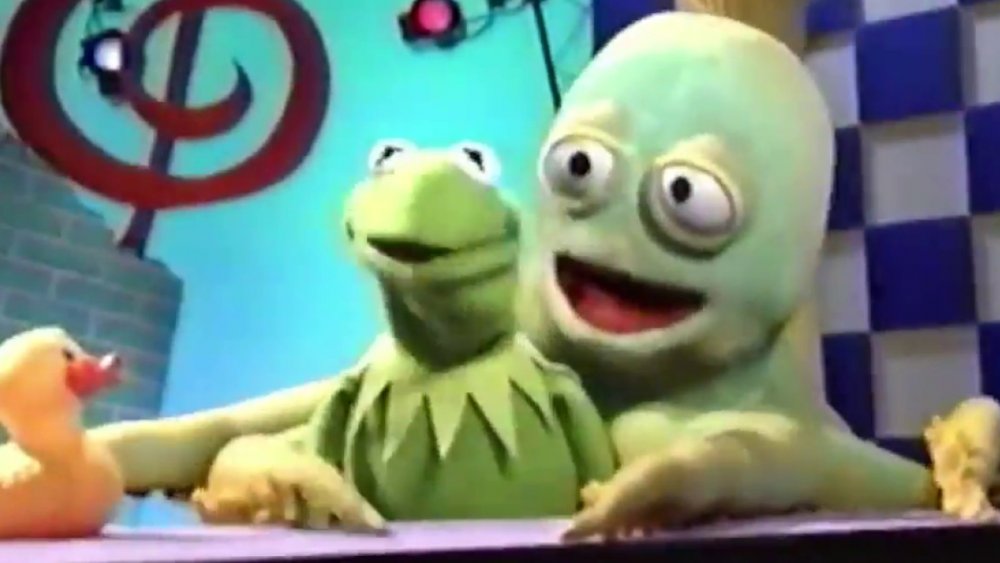 In the 1980s, summer television was still largely a clearinghouse for the broadcast networks, a relatively low-watched place to burn off unsold pilots, unaired episodes of canceled series, and to test out left-of-mainstream fare. The Jim Henson Hour, which aired in the summer of 1989, fell into the latter category. It was a clearinghouse itself, an anthology of unrelated Muppet-based content, with Jim Henson himself taping introductions for each episode to lend the series some kind of structure, as did the loose idea that the Muppets ran a cable network called MuppeTelevision. The material varied from week to week. A movie parody, like Rowlf's film noir Dog City, would bump up against sketches, repurposed segments from Henson's The Storyteller, the behind-the-scenes "Secrets of the Muppets," Miss Piggy interviewing and fawning over celebrity guests, and performances by house Muppet band Solid Foam. The breezy show lasted just 11 weeks before NBC pulled the plug.
Sam and Friends is where it all started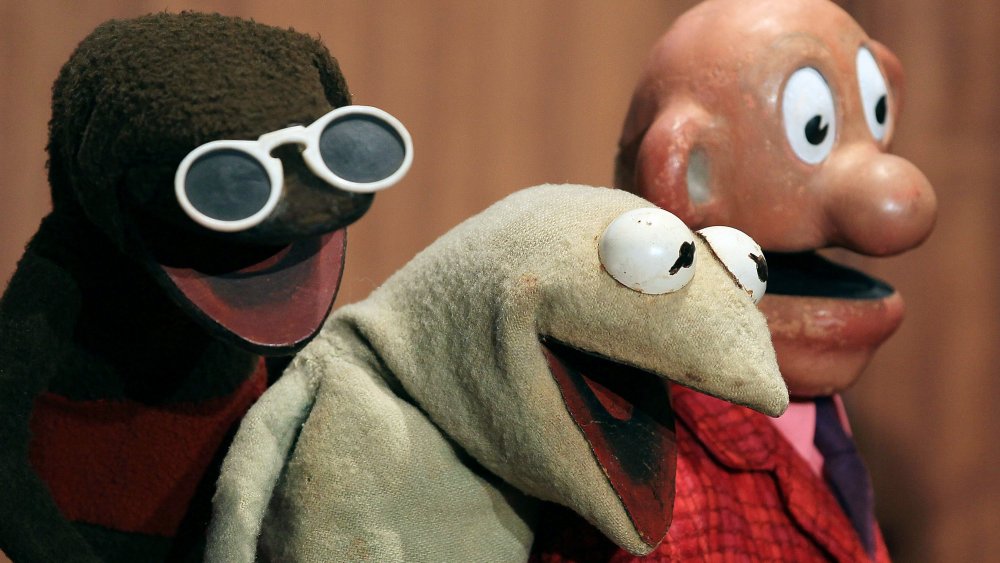 Mark Wilson/Getty Images
Television wasn't terribly experimental in the 1950s, limited by technological and budgetary constraints and audiences' relatively conservative cultural tastes. And yet in 1955, Washington, D.C., TV station WRC allowed a college-age Jim Henson to do whatever he wanted with his homemade puppets in a five-minute time-slot between news broadcasts. Sam and Friends starred Sam, a human-like puppet who interacted with strange and fantastical creatures he imagined into existence. Among them, there was the abstract York, who would eat everything in sight, a beatnik named Harry the Hipster, and a friendly lizard-type being named Kermit (he wasn't a frog quite yet). 
Henson operated and voiced most of the puppets himself through sketches like parody newscasts, the Gunsmoke send-up Powder-Burn, Sam lip-synching to old records, and a cooking segment where the food would explode. In fact, several episodes ended with explosions, including the final Sam and Friends in 1961. The characters blew up the set since they didn't need it anymore. Showing off Henson's innate gifts as an entertainer, along with an understanding of what specifically worked on the medium of television, Sam and Friends was a primitive delight that hinted at what was to come for the master of Muppets.
Muppet Babies is an animated classic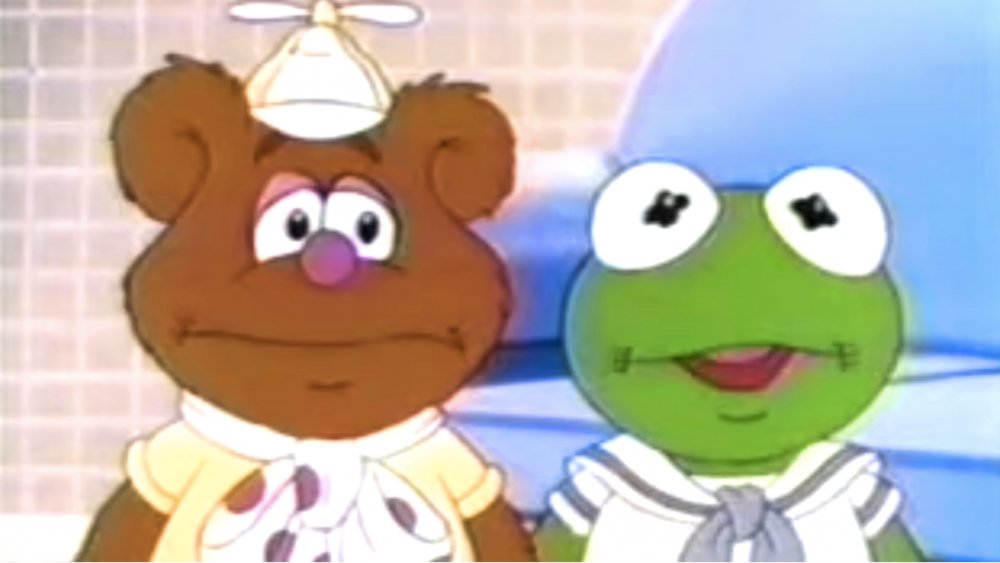 By 1984, Jim Henson's Muppets were so entrenched on television and in viewers' hearts that they didn't even need to appear in live-action puppet form anymore. They were accepted as just plain great characters, and thus, they were subject to different interpretations and adaptations. That year, Muppet Babies debuted as part of CBS' Saturday morning schedule. An instigator of the '80s and '90s trend of kidding-up well-known franchises (see also The Flintstone Kids, A Pup Named Scooby-Doo, and Tiny Toon Adventures), Muppet Babies reimagined the best-known Henson and friends creations — Kermit, Miss Piggy, Rowlf, Fozzie, Scooter, Gonzo, and Animal — as tiny tots in a spacious, well-appointed nursery looked after by their nanny, Nanny (never seen from above the waist, to imitate a toddler's view of the world). 
Despite being not alive for very long, and barely ambulatory at that, these baby Muppets had already developed an astute sense of imagination and shared a rich inner life. Each episode, they'd have a fully fleshed-out adventure, like a trip to space or a well-produced Star Wars parody. Muppet Babies was intelligent, playful, and amiable enough for little kid viewers to get on board, all while maintaining the pop culture savvy and friendly subversiveness of The Muppet Show and Muppet movies.
Fraggle Rock was fun for everyone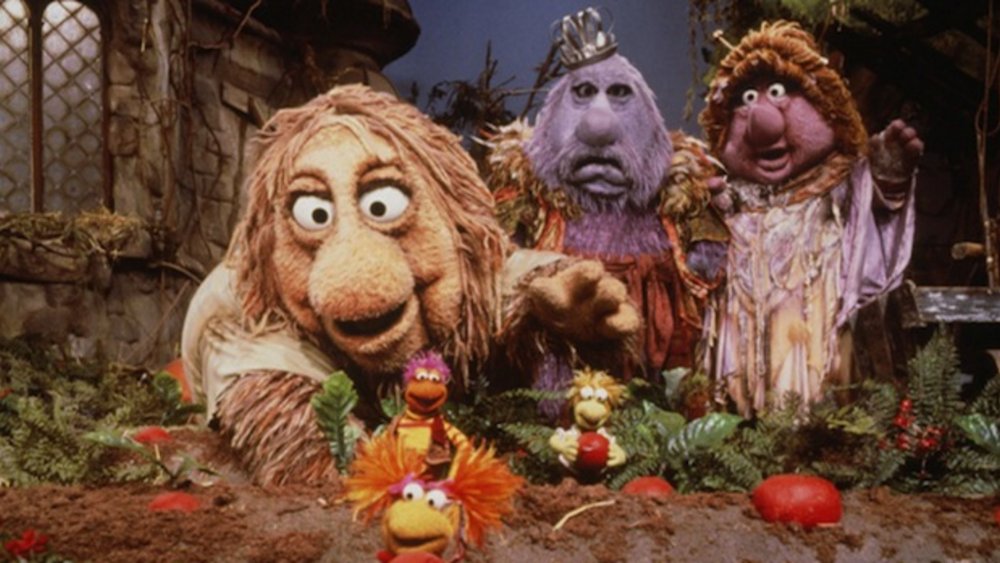 As the slogan goes, "It's not TV, it's HBO," and for one of its first original series in 1983, the prestigious pay network teamed with Jim Henson and his merry Muppets to create something truly original and wildly creative. Moving away from the let's-put-on-a-show style of The Muppet Show, Fraggle Rock is a fully narrative fantasy-comedy series set in secret, symbiotic society just below the surface of the Earth. 
This so-called Fraggle Rock is the realm of the Fraggles, fuzzy, fun-loving, inquisitive things, as well as Doozers, green, hard-working little lifeforms who build stuff because they like to build stuff. They evade capture by the monstrous Gorgs (who don't appreciate Fraggles stealing their delicious garden radishes) and the Silly Creatures of Outer Space — humans and dogs. As if that wasn't enough material, each episode of Fraggle Rock generally features a visit with the wise Marjory the Trash Heap, a postcard from the world-traveling Uncle Matt, the fluffy Muppet dog Sprocket, and one of the catchiest theme songs in TV history. It's so entertaining that it's easy for viewers to miss that Fraggle Rock is technically an educational show for children.
Sesame Street is perhaps the greatest children's show ever made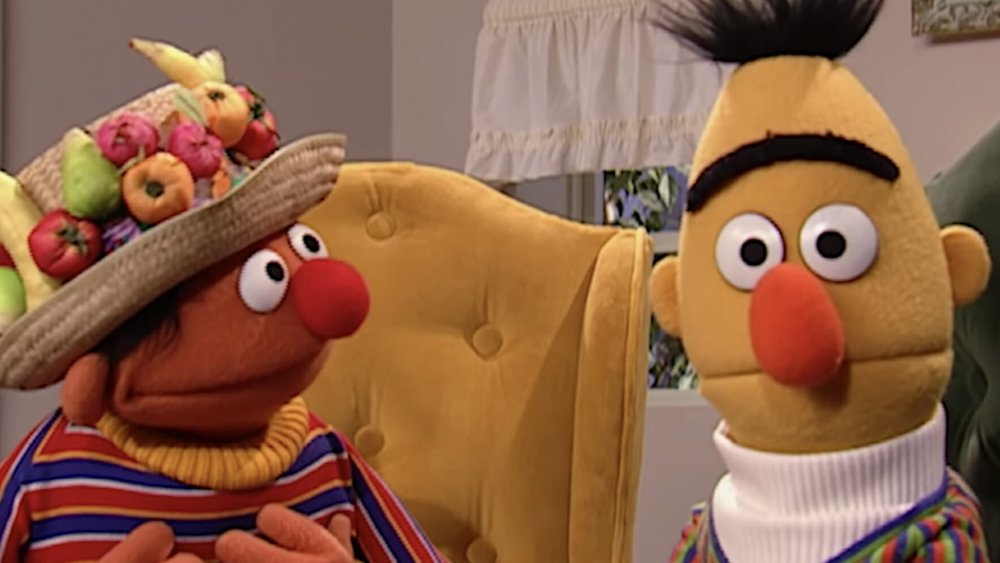 Sesame Street is one of the greatest and longest-running educational series of all time. Through a variety of different media — live-action segments, music videos, cartoons — it's taught countless kids the basics of reading, math, empathy, and a love of cookies. That's all from Cookie Monster alone, one of the many amiable and passionate Muppets developed by Jim Henson and his top associates for the show, which began in 1969. 
While Sesame Street does feature plenty of kind human characters — Gordon, Maria, Luis, and Mr. Hooper, for example — its real stars are Jim Henson's Muppets. For many Americans, Sesame Street is an introduction to popular culture, as well as sketch comedy. Sure, you learn something, but disparate best friends Bert and Ernie are hilarious in how the former, a goofball, gleefully ignores the latter, a stick in the mud. The forever nervous and unsure Telly is funny, too, and then there's Oscar the Grouch, a character so unabashedly over-the-top grouchy that the trait is part of his name. Refusing to adhere to the mainstream — he's never happy and always living in a garbage can — Oscar is as quietly transgressive and strange as chicken-romancing daredevil the Great Gonzo. Other Muppet monsters on Sesame Street that can match their Muppet Show cousins for sheer comic energy include the silly and gangly Grover and the infectiously excitable Elmo, and of course, there's Big Bird, one of the most iconic Muppets to ever grace a TV screen.
It doesn't get any better than The Muppet Show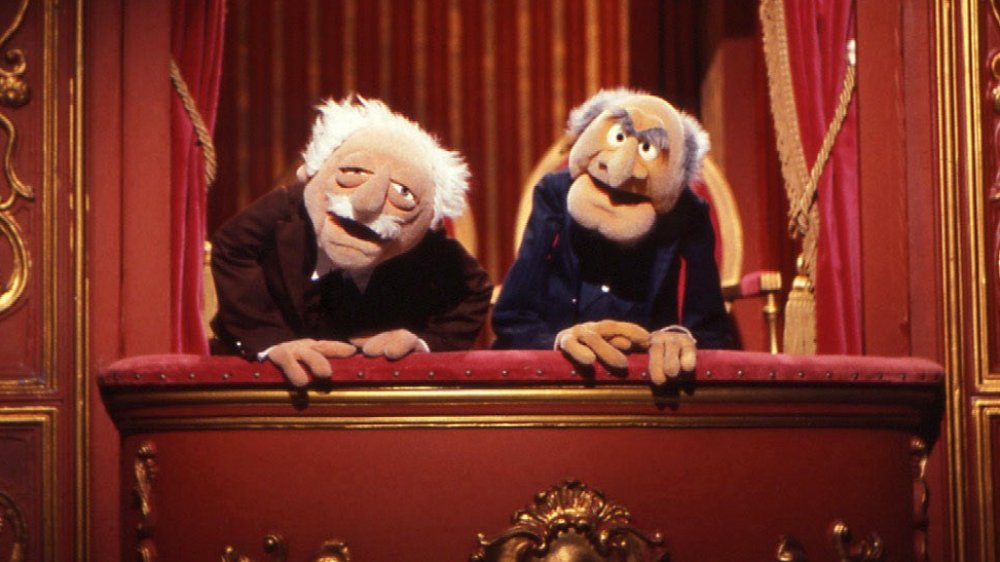 After toiling throughout the 1960s and 1970s, building up popularity, a brand, and a voice via variety show appearances and innovative television commercials, Jim Henson's Muppets finally got their own weekly showcase in 1976 with The Muppet Show. 
Set in a grand old vaudeville theater, Kermit the Frog is the beleaguered organizer backstage, constantly trying to keep his Muppet performers happy and on track before heading out on stage to enthusiastically introduce each episode's bits. Those include the sci-fi comedy sketch "Pigs in Space," the soap opera send-up "Muppet Hospital," and a doomed science experiment from Dr. Bunsen Honeydew and his assistant, Beaker. Plus, there might be a stunt from Gonzo, a woeful comedy routine from Fozzie, and a few song-and-dance numbers with a special guest. And that celebrity line-up included everyone from rock star Elton John and dancer Rudolf Nureyev to Broadway baby Liza Minnelli and comic deconstructionist Steve Marin. (And absolutely none of it could ever impress the theater's resident old-man hecklers, Statler and Waldorf.)
The Muppet Show is arguably the only 1970s variety series that isn't horribly dated to the disco era. That might be because it's a perfect television series, or at least, it's the most unhinged, relentlessly entertaining, and technically complex television series to ever air.