Why Chris Rock's Saw Reboot Will Be Better Than You Think
Ever since it was announced in May 2019 that comedian Chris Rock would be producing and starring in a soft reboot of the classic Saw franchise, fans of the notorious Jigsaw killer have been a bit... well, puzzled. Sure, Rock is a talented guy — but we can think of few things more bereft of humor than some pour soul stuck in one of Jigsaw's insane traps, forced into making some impossible choice and faced with the almost-certain outcome of a grisly, painful death.
In recent years, though, it's been proven that being hilarious and having the knack for crafting nerve-jangling horror films are in no way mutually exclusive. For evidence, we refer you to former sketch comedian Jordan Peele (who has given us two modern horror masterpieces in Get Out and Us) and former Office star John Krasinski (who directed the acclaimed fright flick A Quiet Place and its upcoming sequel).
As it turned out, Rock has quite the passion for the franchise. Speaking about the project (since titled Spiral: From the Book of Saw) at the time of its announcement, he said, "I've been a fan of Saw since the first film in 2004. I am excited by the opportunity to take this to a really intense and twisted new place" (via Variety).
We recently got our first look at the flick's trailer, and wouldn't you know it, the funnyman wasn't pulling our legs. If you ask us, the Saw franchise — which had grown just a little tired with its most recent installments — is going to benefit mightily from its Rock injection, and Spiral might just prove to be one of the best horror flicks of this year.

Chris Rock takes on a dramatic role in the Saw reboot
Jamie Mccarthy/Getty Images
Rock has never appeared in a purely dramatic role before, but it appears that 2020 will be the year for the actor to test his range. In addition to appearing in Spiral, he'll also be popping up in the upcoming existential drama The Roads Not Taken, in which a man (Javier Bardem) and his daughter (Elle Fanning) are shuffled through all of the different, alternate lives that they could have lived, had the man made different choices. Bardem and Fanning are, of course, freaking heavyweight actors; the film also stars Salma Hayek (The Hitman's Bodyguard) and Laura Linney (Ozark) in supporting roles.
Of course, not all comedians have what it takes to pull off non-comedic roles — but the list of those that have done so successfully include some all-time comedy greats, and Rock certainly fits that description. Think Bill Murray in Lost in Translation, Jim Carrey in Eternal Sunshine of the Spotless Mind, Jamie Foxx in Ray, Steve Martin in The Spanish Prisoner, or Robin Williams in One Hour Photo. 
Peele, for his part, obviously recognizes that having a comedy background can lend itself to amazing horror performances, having cast Lil Rel Howery in Get Out and Tim Heidecker in Us. Rock has literally spent decades making us laugh, and at this point, one could argue that he's earned the opportunity to try something different; if Spiral's trailer is any indication, he's going to absolutely crush it.

The Saw reboot is taking the franchise into totally new territory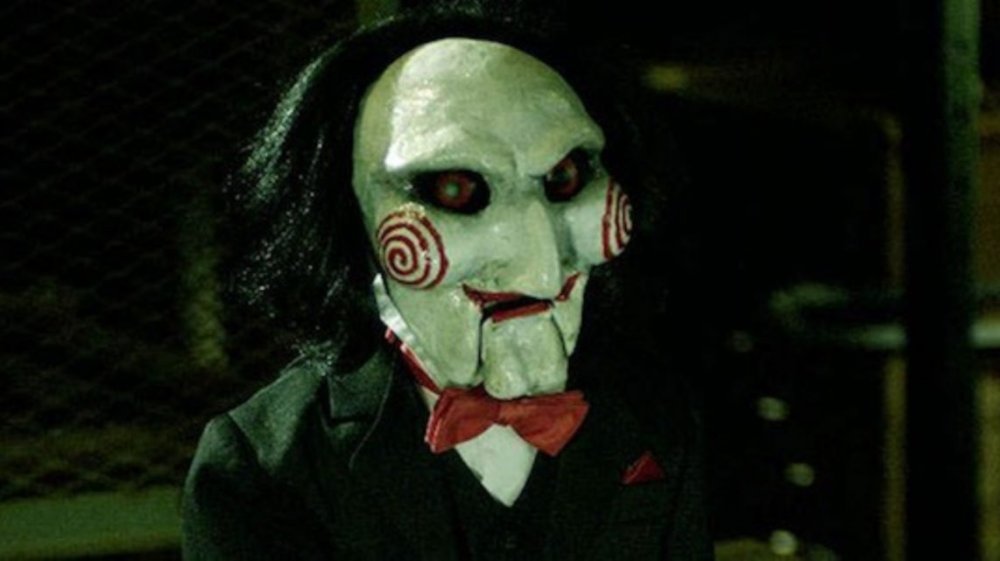 Lionsgate
Up to this point, the Saw franchise has been tightly interconnected, dealing with the exploits of Jigsaw (Tobin Bell) and his apprentices as they force select individuals to explore just how badly they want to live (and confess all of their dastardly sins) by way of some of the most diabolically clever traps imaginable. While it seems certain that Spiral will take place in the same universe as these films, it doesn't appear as if it will share any characters or settings with the main series; instead, it looks to focus on Rock's Police Detective Banks and his partner, Detective Schenk (Max Minghella) as they attempt to solve crimes inspired by Jigsaw's work.
It's likely, though, that the trailer is obscuring a significant surprise or two. When the flick was first announced, Lionsgate chairman Joe Drake described it as a film that "reimagines and spins off the world of the notorious Jigsaw Killer," and producers Mark Burg and Oren Koules suggested that Rock "wants to put his own spin on the Saw franchise in the way Eddie Murphy put a completely fresh perspective on buddy-cop films with 48 Hours."
It's clear that Rock wasn't interested in simply cranking out another Saw sequel, but came to Lionsgate with a different take on the franchise that was interesting enough to earn the project a near-instant greenlight. Burg and Koules labeled it "an event film in the making for horror fans" — and that scintillating trailer was pretty much all it took to get those fans firmly on board.
Fans are already excited for Chris Rock's Saw reboot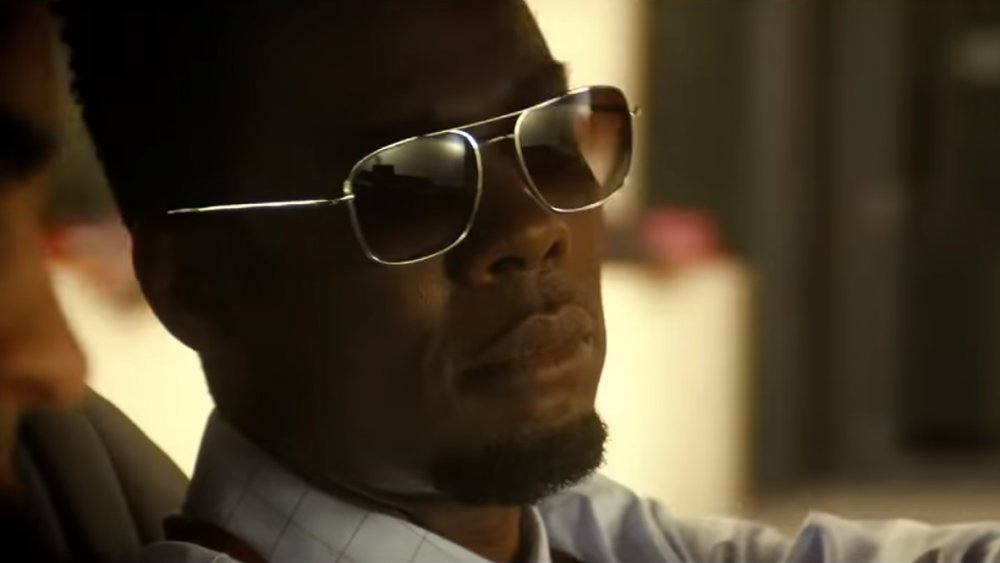 Lionsgate
Yep, that trailer has a lot to like: an ominous atmosphere, Rock in full Cop Mode, some quick looks at a couple of those devious traps, and co-star Samuel L. Jackson (who portrays the father of Rock's character) asking an unseen party if they want to play games, followed by the curse word for which he is most famous. It didn't take long for the Twitterverse to weigh in, and general consensus is that the flick can't be released soon enough.
"I was very unsure about this Saw reboot, being a fan since the beginning with the first film and hoping they'd continue from the recent sequel," tweeted user @xAllyMcC. "But then Samuel L. Jackson said 'you wanna play games motherf***er?' and I'm immediately on board."
User @odogg_daGreat doubtless spoke for many fans with their tweet: "Omfgggg!! I'm here for the star power!!" they wrote. "Huge fan of the originals, but when the 32nd movie came out along with a 3D version, it got confusing and stale."
A couple franchise die-hards were a bit more cautiously optimistic. "One of the most frightening moments of my young life was watching Saw in Miami, on the night of a tropical storm," tweeted @Gio_Insignares, painting a heck of a picture. "I couldn't sleep that night. Weirdly, I became a fan of this crazy (and eventually very bad) franchise. I hope this is a worthy reboot."
The overall sentiment toward the trailer, though, was summed up concisely by @GeekandSundry, who simply tweeted, "Mr. Rock, you have our attention." Yes, ours, too. Spiral: From the Book of Saw hits the big screen on May 15, 2020.