The Secret That Was Hiding In The Fresh Prince Of Bel-Air Set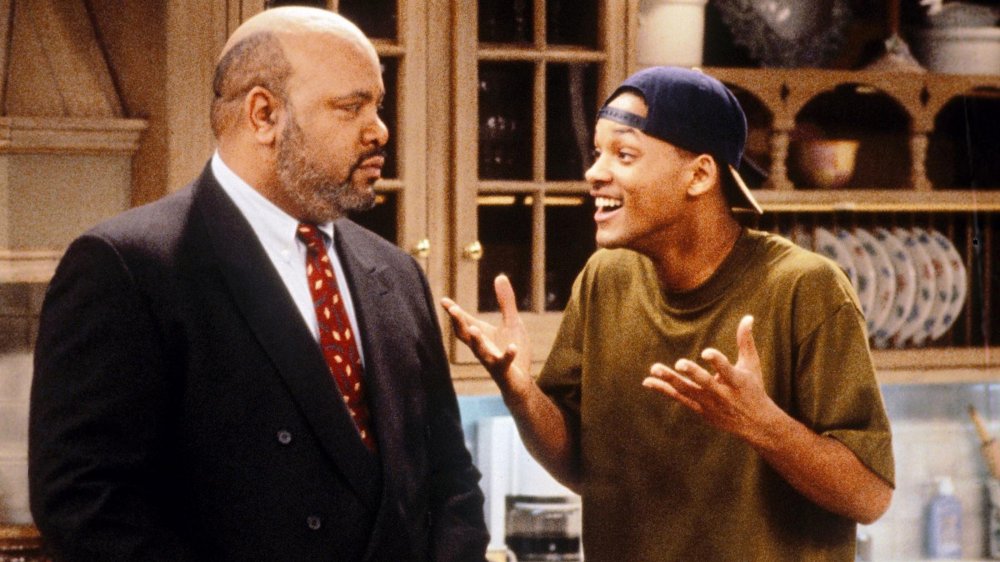 NBC
On the Fresh Prince of Bel-Air, the character Will Smith, played by actor Will Smith, was born in West Philadelphia. He was raised there, spending the majority of his time on the playground, and remained there until a few people who were prone to making trouble did so in the neighborhood in which he lived. One minute, he was chilling and relaxing. The next, he was getting into a fight. His mom wasn't pleased, so she sent Will off to live with his uncle in Bel-Air.
The clash between the different lifestyles is what sets up the premise for the show. Will was raised poor while his Bel-Air relatives, the Banks family, was fairly loaded. Without the Fresh Prince of Bel-Air, we wouldn't have some of the great things we have today, mainly "The Carlton," the signature dance performed by Carlton Banks. Thanks, Alfonso Ribeiro; we owe you one.
The show was a hit that aired from 1990-1996. Fans and cast alike were sad that it ended, but it's lived on through countless reruns. The set was a home for many Americans who were practically raised by their televisions in the '90s, and that set contained a hidden gem that most of us never knew about.
That's not an ordinary notebook on The Fresh Prince of Bel-Air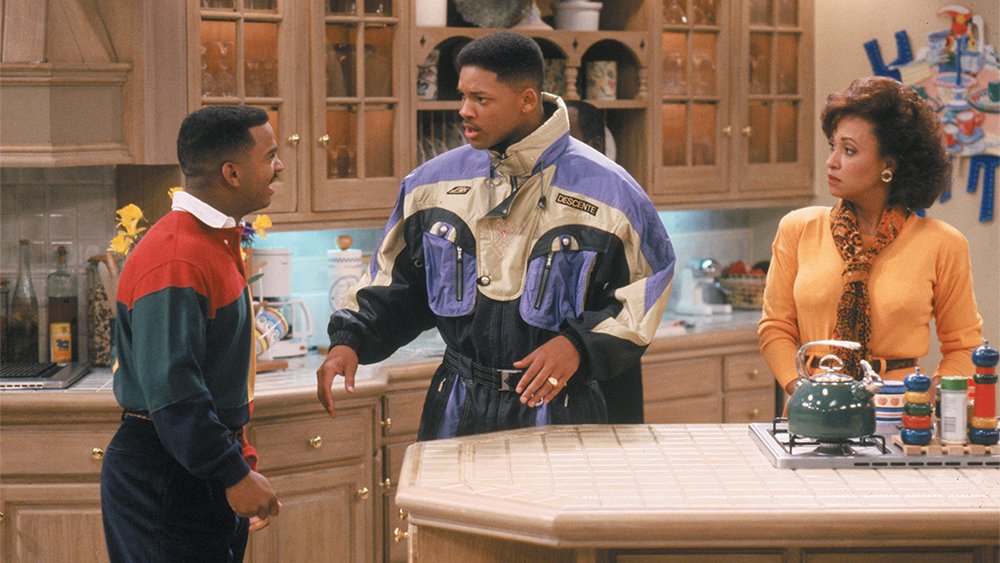 NBC
James Avery played Philip Banks, better known as "Uncle Phil," the rich judge uncle that welcomed Will into his home with open arms and a whole lot of regret. Unfortunately, Avery died in December of 2013. His death prompted interviews and social medial memorials from the former Fresh Prince of Bel-Air cast, including an interview with Karyn Parsons, who played Hilary Banks on the show. The interview revealed that one of the drawers of the kitchen island in the Banks' home set held a diary. To anyone on the outside, this diary may have looked like your standard notebook, but to Parsons, it was a meaningful keepsake.
"Every now and then," Parsons says to ABC, "A camera person or the actors, somebody would just write silly poetry or 'James is getting on my nerves.' We would make little notes."
It was a piece of the show's history — memories from the lives of the Banks family. Parsons felt the need to share this tidbit with the world because of Avery's passing. He, like most of the cast, had written in it from time to time, and the cast had written things about him. It was a screenshot into the past, and Parsons decided it was a secret from the Fresh Prince of Bel-Air set worth sharing.