Stranger Things: Season 2 Will Be 'Next-Level Crazy'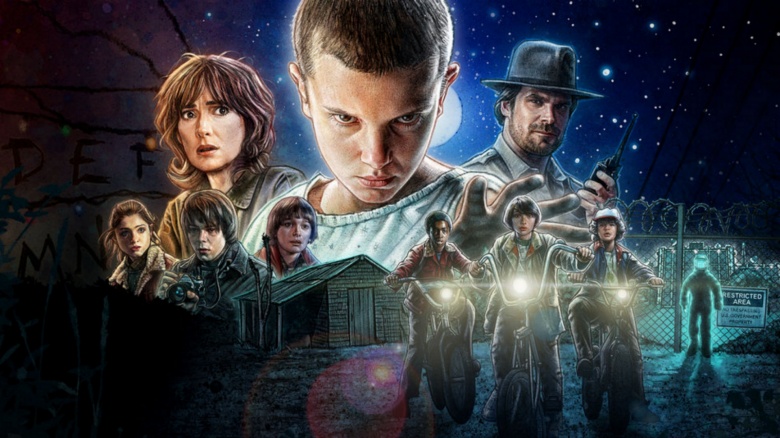 Netflix
Now that Stranger Things has become a full-on pop culture phenomenon, there are a lot of expectations for the second season of the Netflix series.
While plot details are still top secret, producer Shawn Levy told Southern California Public Radio (via Collider) that the Duffer brothers have plotted out a wild ride. "A lot of Season 2 is next-level, some crazy stuff," he said. "But we must service these characters who are now beloved, who are known to the audience."
Levy revealed that the rampant success of Season 1 means a tricky balancing act for Season 2. "The pressure is on," he said. "It would be so blatantly disingenuous of me to say differently. It's scary to have people love something this much. It becomes impossible to banish all thoughts of not wanting to disappoint. This has been the challenge of it: on the one hand as we've see in the movie world, to do a follow-up that feels like the same thing is disappointing to an audience; to abandon things or change things [from the original], that [also] disappoints the audience."
Another challenge producers must face is the maturation of the young cast, which necessitated that the Season 2 storyline jump ahead a full year. "We had dinner with the kids. We could see it right in front of us," Levy said. "They are not the same. They are still, thank God, charming and authentic, but it is a different form of those things... I think we're going to stay honest with these kids by growing with them."
Check out some of the Duffer brothers' big plans for Season 2, and easter eggs you totally missed in the first season.