The Upcoming Johnny Depp Movie You Won't Want To Miss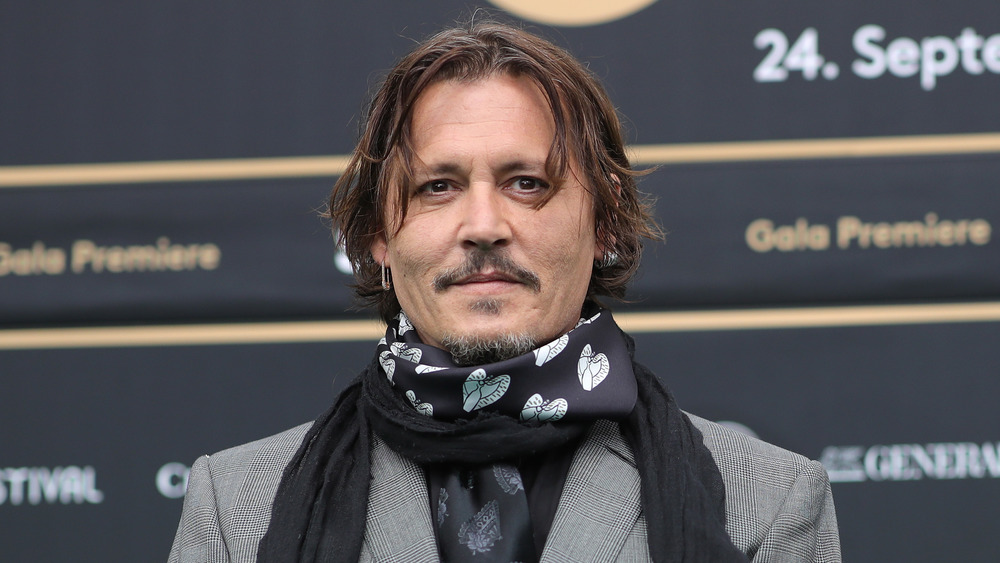 Andreas Rentz/Getty Images
Between the life-changing COVID-19 pandemic, rising political and social tensions in the United States, and countless other struggles that have dominated the news cycle, 2020 has gained a reputation as the bleakest year in recent memory. While just about everyone has faced some kind of adversity this year, few have faced such damaging and mentally taxing personal and professional issues as Johnny Depp.
The former Sleepy Hollow star has made all sorts of headlines as of late, and not necessarily the kind that will do his career any favors in the long run. Depp recently lost his controversial libel case against The Sun (via CNN), who labeled him a "wife-beater" back in 2018; his touchy legal battles against his allegedly abusive ex-wife Amber Heard rage on and; most recently, his departure from the Fantastic Beasts franchise – per Warner Bros.' request — is making waves across social media.
Fans from across the globe continue to voice their support for Depp, as evidenced by the #JusticeForJohnny campaign and the innumerable petitions calling for his return to the Wizarding World. However, given the sensitive and morally hazy nature of Depp's personal life, it's no wonder the studio's executives elected to cut ties with him, and it's unlikely they'll go back on their decision any time soon. With that in mind, for those who want to show their support for Depp in these trying times, as of this writing, he has at least one other project coming down the pipeline that's worth checking out.
Minamata is a harrowing yet informative historical drama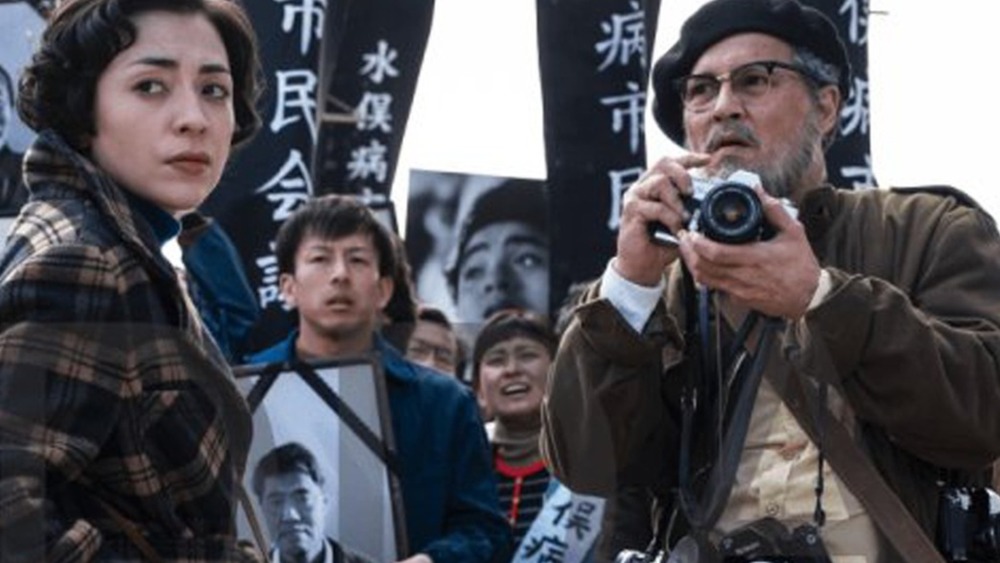 MGM
So far, the lone movie Johnny Depp is attached to that will see release in 2021 is Andrew Levitas' historical drama Minamata. Based on the novel of the same name by Eugene and Aileen Mioko Smith, the film follows real-life wartime photographer W. Eugene Smith — portrayed by Depp — as he spends the better part of three years in Minamata, Kumamoto, Japan. Through long-form photo-essays, Smith documents the effects of mercury poisoning on the residents and the cover-up of it by the Japanese government. The cast of this independent art piece also includes Hiroyuki Sanada, Minami Hinase, and Depp's fellow Pirates of the Caribbean alum Bill Nighy, among a handful of other talents.
Minamata debuted at the Berlin International Film Festival on February 21, 2020, and will premiere in the United States and the United Kingdom on February 5, 2021, and February 12, 2021, respectively. As of this writing, it sits as a solid 61 percent fresh score on Rotten Tomatoes – with high marks for its willingness to root out social issues without hiding behind crafty imagery, as well as for its thorough exploration of the characters involved. Not to mention, many praise Depp's performance as one of the finest of his acting tenure, marking Minamata as a worthwhile viewing endeavor for anyone with a strong hankering to watch him do what he does best.
Johnny Depp's list of upcoming projects is short, to say the least, but hopefully, things will turn around for him soon. His fanbase is incredibly committed to keeping his career alive, and he's proven himself over the years as a truly unique and incredibly capable big-screen talent. Perhaps the rest of the 2020s will afford him more opportunities to showcase his skills in front of the camera.