What Mads Mikkelsen Could Look Like As Grindelwald In Fantastic Beasts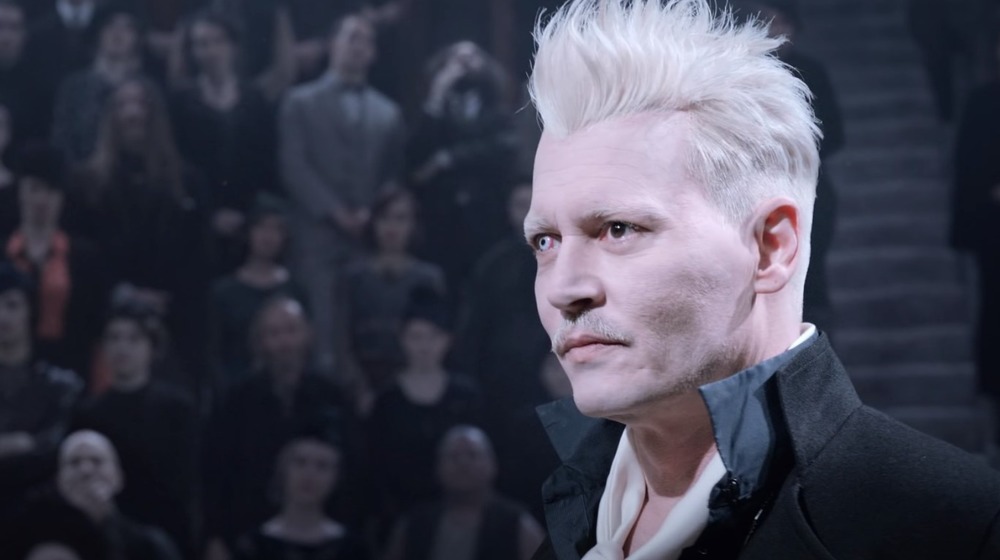 Warner Bros.
The extended wizarding universe of J.K. Rowling is mired in uncertainty and drama at the moment. In November of 2020, it was reported that Johnny Depp had been asked to step down from his role as Gellert Grindelwald, the Fantastic Beasts franchise's nefarious antagonist.
While there's still plenty to speculate about – why Depp was edged out of the series, for example — the big question on fans' minds remains "who's Grindelwald now?" Depp's departure leaves big, quirky shoes to fill, but some viewers are already picking favorites for his replacement. Some want Colin Farrell back in the saddle after his work in the first Fantastic Beasts movie, others have taken to social media to demand that Benedict Cumberbatch play yet another wizard.
But for some muggles, the best bet is Mads Mikkelsen, the acclaimed Danish actor who's been scaring the bejeezus out of wide release audiences since Casino Royale. Now, after literal hours of wondering, fans can get a glimpse of what Mikkelsen might look like as the magic community's second most recognizable bad guy, thanks to the fine work of digital artist ApexForm.
Mads Mikkelsen is an easy sell as Grindelwald
ApexForm's Instagram presence has given fans plenty to think about, offering glimpses of alternate worlds where Sandra Bullock starred in The Matrix and Matthew McConaughey played Bruce Banner and his all-green counterpart. Here, they've served up two heaping scoops of Mikkelsen as Grindelwald the wizard.
If Mikkelsen were to take up the mantle of Grindelwald, it wouldn't be his first time playing a sorcerer with an unfortunate world perspective. In 2016, he starred alongside Benedict Cumberbatch and Chiwetel Ejiofor in Doctor Strange, playing one-shot villain Kaecilius. He also played the eponymous Doctor Lecter in all three seasons of the cult-classic TV adaptation of Hannibal, a character with astonishing culinary prowess, which is a sort of magic in and of itself.
News of Depp's prompt exit from Fantastic Beasts 3 is still hot off the presses, so any speculation as to who will be replacing him remains just that: speculation. Still, it's undeniably cool to catch a hint of what could be coming in the days ahead, especially in light of rumors that Mikkelsen is already in talks with Warner Bros. to step up for the threequel.
Fantastic Beasts and Where to Find Them 3 is slated for release in late 2021, so concrete news about the next Grindelwald should be coming down the pipe any day now. Until then, just gaze into those sultry brown-and-silvers and imagine what might be.