The Actress Who Plays Borat's Daughter Opens Up About The Rudy Giuliani Scene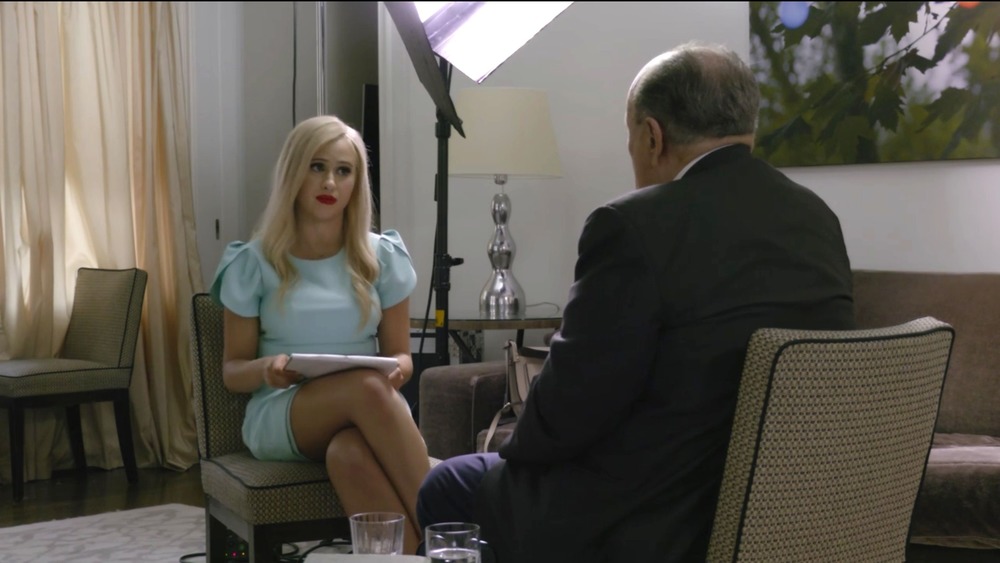 Amazon Studios
The breakout star of the Borat sequel is speaking out about the film's most talked-about scene.
In an interview with The New York Times' Dave Itzkoff, Maria Bakalova, the standout in 2020's Borat Subsequent Moviefilm: Delivery of Prodigious Bribe to American Regime for Make Benefit Once Glorious Nation of Kazakhstan, talked about everything from her childhood in Bulgaria to what it was like to star alongside Borat creator Sacha Baron Cohen in this unexpected and hilarious sequel. Naturally, Itzkoff also asked the ingenue several questions about what has become the film's most infamous scene.
As a part of their quest to honor the Republican Party with a gift from Kazakhstan, Tutar (Bakalova) and Borat (Cohen) keep trying to get closer to President Trump's inner circle, and eventually, Tutar, after a full makeover and against all odds, scores an interview with the President's legal counsel, former New York City mayor Rudy Giuliani.
Immediately after the film's release, Giuliani was taken to task for what many viewed as improper behavior, from the way he "tucked in his shirt" to the fact that he was alone with a young woman in a hotel room, smearing the former Mayor's reputation just before the 2020 election. Here's what Bakalova had to say about that Rudy Giuliani scene in Borat 2.
Maria Bakalova opened up about Borat 2's most controversial moment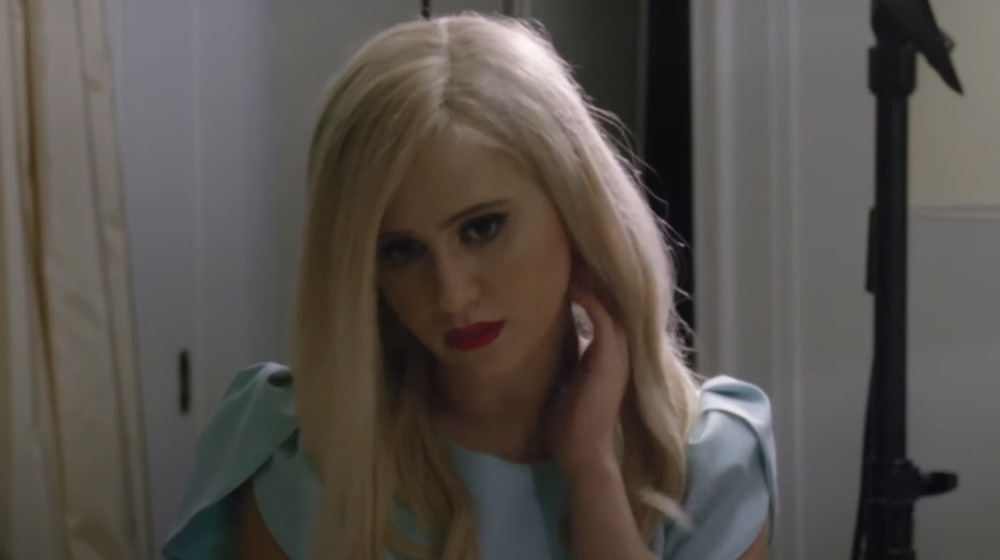 Amazon Studios
After asking Bakalova about what it was like to work with Cohen and get into character, Itzkoff asked Bakalova if she had ever seriously been concerned over safety during filming. Though Bakalova said Cohen looked out for her, she did admit one scene scared her: "Maybe the scene when we were at the hotel and Rudy Giuliani called the police, I was kind of scared that something would happen. But fortunately, we escaped."
After discussing how the two prepared for such a risky and difficult scene, Itzkoff dove right in, asking what really "happened" during the scene — though Giuliani claims he was tucking his shirt in while laying on a hotel bed, many viewers believe the mayor was doing something downright inappropriate. "I saw everything that you saw," Bakalova responded, laughing. "If you saw the movie, that's our message. We want everybody to see the movie and judge for themselves."
Bakalova didn't give a super direct answer, but when pressed, she did say that with her back to the camera, "we can see what he's doing in the mirror." When Itzkoff bluntly asked what Bakalova thought Giuliani was doing, Bakalova turned the tables, saying, "What do you think he was doing?"
Ultimately, Bakalova is correct in that Cohen's use of Borat reveals a new side of people, whether or not they're a public figure. "Movies like this are showing people's true colors," Bakalova said. "It's going to show Rudy's real character. You're responsible for your own decisions." When Itzkoff asked if she felt badly about the reaction to Giuliani's scene, however, Bakalova was quite clear: "No, I don't feel bad."
Borat Subsequent Moviefilm is available to stream exclusively on Amazon Prime now.