Jason Momoa Was Surprisingly Poor After Game Of Thrones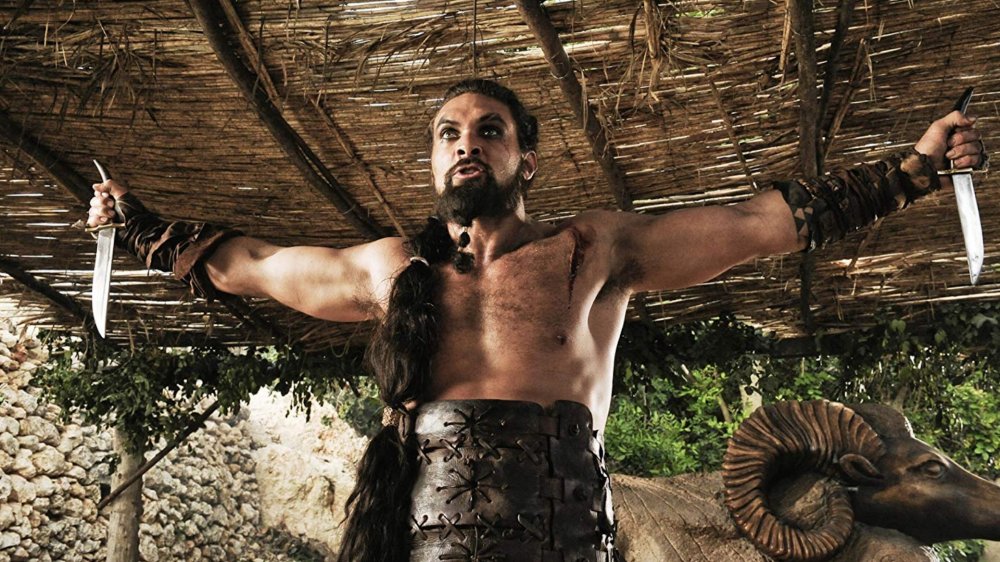 HBO
Game of Thrones was more than just another fantasy-adventure series — for years, it was the must-see event on Sunday nights, with millions of people all tuning in at the same time to see who would live, who would die, and who would ascend to the throne. 
After eight seasons and a lot of bloodshed, the show finally came to an end in 2019. While some characters like Sansa (Sophie Turner) and Arya Stark (Maisie Williams) got the chance to see their characters start out small and grow into powerful rulers, others had their arcs cut down a little too soon. That was the case with Khal Drogo (Jason Momoa), who is introduced as the warlord of the Dothraki people and husband to Daenerys Targaryen (Emilia Clarke). 
While his monosyllabic presence on the show certainly made an impact, Khal Drogo was killed off before the first season ended. This proved to be disastrous for actor Jason Momoa, who wasn't the household name he is today. He had the titular role in 2011's Conan the Barbarian, but things were pretty quiet in his career until he landed the role of a lifetime as Aquaman, beginning with 2016's Batman v Superman: Dawn of Justice. As Momoa recently revealed in an interview with InStyle, he really struggled in the immediate aftermath of Game of Thrones. 

Jason Momoa says he was 'starving after Game of Thrones'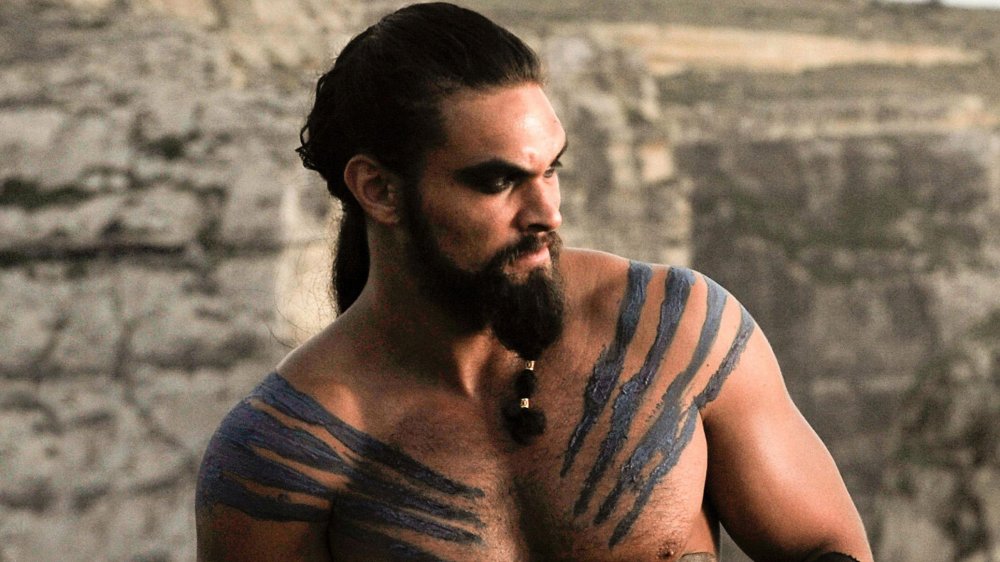 HBO
These days, Jason Momoa isn't hurting too badly for work. After all, he's Aquaman and will be seen again in that role in Zack Snyder's Justice League, the four-part miniseries set to debut on HBO Max in 2021, not to mention the inevitable sequel to James Wan's 2018 Aquaman film. He'll also be seen as Duncan Idaho in Denis Villeneuve's delayed Dune adaptation when it finally arrives in 2021. While the offers are rolling in now, that wasn't always the case.
According to Momoa's interview with InStyle, he really struggled after his character was killed off of Game of Thrones. "I mean, we were starving after Game of Thrones," he stated. "I couldn't get work. It's very challenging when you have babies and you're completely in debt." The InStyle article states that during this time, Momoa was with his wife, actress Lisa Bonet, at their Topanga Canyon house. The couple have two children together: a daughter born in 2007 and a son born the following year.
After his tenure on Game of Thrones ended, Momoa starred in 2012's Bullet to the Head, and then his resume remained blank until 2014, when he appeared in a smattering of films like Road to Paloma and Wolves, as well as the television series The Red Road. Luckily, Zack Snyder took a chance on the actor, and hopefully, we'll continue seeing Momoa grace our screens for many more years to come. 
In addition to Zack Snyder's Justice League and Dune, you can also see Momoa soon on season 2 of the Apple+ series See.