WandaVision Will Feel Like Six Full Marvel Movies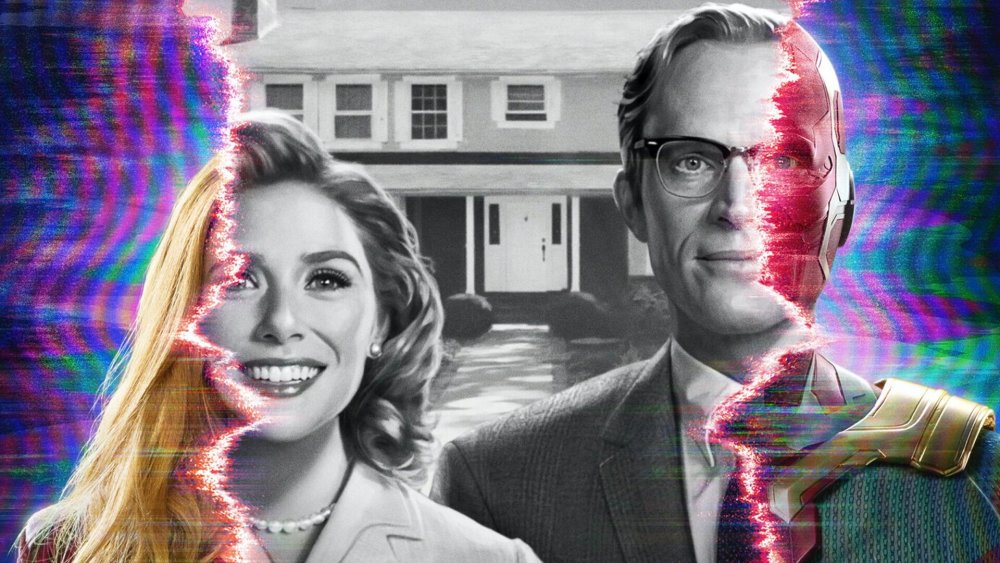 Marvel Studios/Disney+
From the beginning, WandaVision has seemed like the strangest fruit the Marvel Cinematic Universe tree has grown so far. The time-hopping, sitcom-style adventures of Wanda Maximoff (Elizabeth Olsen) and her somehow-still-alive android love, Vision (Paul Bettany), may have finished filming as of early November 2020, but eagerly awaiting fans are still none the wiser about what the show actually holds in store.
While there's still no word of the exact date the show will drop on Disney+, the year's nearing its end, and more and more information is starting to trickle in. Entertainment Weekly's November 10 cover story about WandaVision provided a ton of details, offering ample clues about the MCU's newest TV product. Among other juicy nuggets of new WandaVision information included in the EW story, the creatives working on the series revealed to the outlet that WandaVision will be far more than just a six-episode miniseries. In fact, one series star went as far as comparing WandaVision to six entire Marvel movies.
WandaVision feels like half a dozen Marvel movies stuffed into a sitcom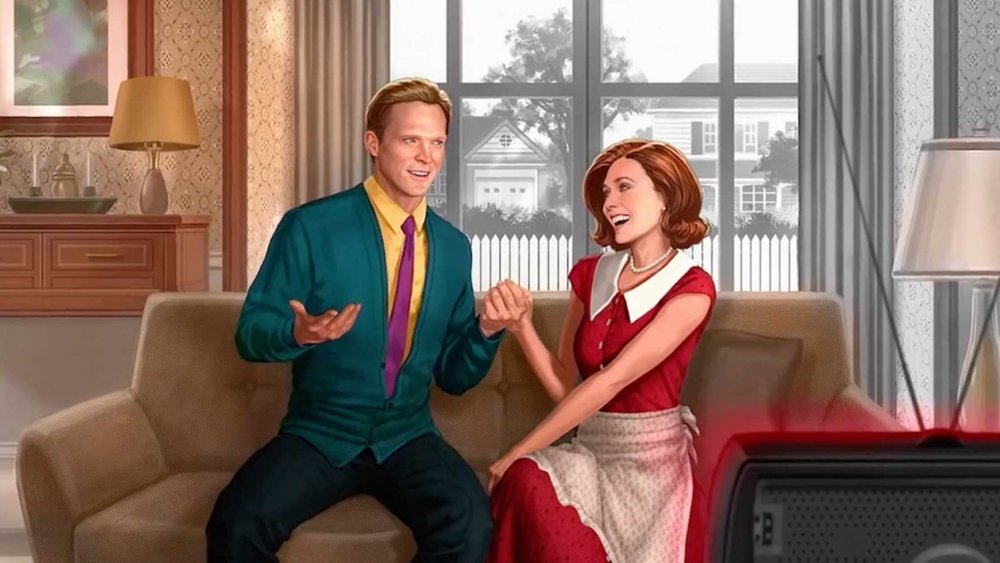 Marvel Studios/Disney+
Being the first Disney+ series featuring some of MCU's biggest names, WandaVision establishes the foundation for a future full of MCU shows like Loki and The Falcon and The Winter Soldier. As such, the people behind the show set out to make its six hour-long episodes expansive enough to answer that massive call.  
If you ask Teyonah Parris, who plays Monica Rambeau on the show, they definitely succeeded. "I was like, 'Oh, I thought we were doing a little show,' but no, it's six Marvel movies packed into what they're presenting as a sitcom," Parris told EW, describing how blown away she was by the scope of WandaVision.  
The show's co-executive producer Mary Livanos concurred. "It's really incredible to be able to tell a long-form story the way the comics did," she said. "In a sense, [a TV show] is a multi-issue comic-book run, which is something that, from the Marvel development side, we totally do understand."
While it's still too early to speculate too much on Parris' comment about the show feeling like six separate MCU movies wrapped in a sitcom, it might go a long way to explaining the eclectic cast of characters and the many clashing visual and tonal styles the WandaVision trailer showed us. All that's certain is that everything will (hopefully) make sense when WandaVision premieres on Disney+ in December.