The New Kevin Hart Netflix Special You Won't Want To Miss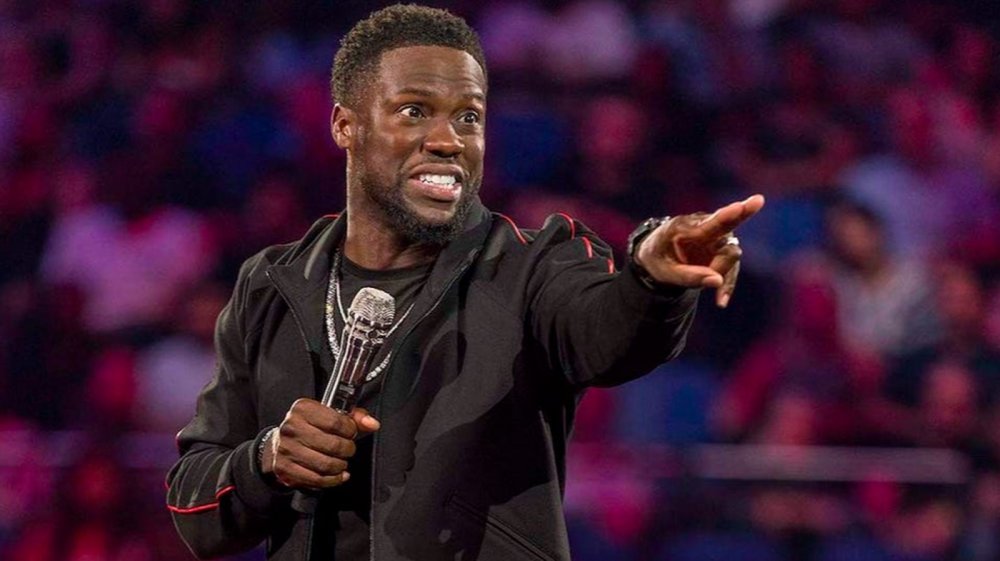 "Ladies and gentlemen, if you're ready, put your hands together for Kevin Hart."
Even with the world still in a state of relative uncertainty, a real light in the dark through it all has been media juggernaut Netflix and its extensive collection of original content, classic television shows, hit movies, and, of course, comedy specials. Talent like Leslie Jones, Jerry Seinfeld, and Eric Andre, to name a few, make up their impressive library of exclusive standup material, ensuring there's something for everyone to enjoy and get a good laugh out of. One of the biggest names to share their talents with Netflix is also one of the funniest comedians in the business today: Kevin Hart, who's preparing for another go on the streaming giant.
A teaser for Hart's next Netflix comedy venture recently dropped on the Netflix Is a Joke YouTube channel, building anticipation among fans who have been awaiting new material since his last standup special, 2019's Kevin Hart: Irresponsible. Titled Kevin Hart: Zero F**ks Given, little is known about the Los Angeles, California-filmed show as of this writing, since the trailer doesn't reveal any of its bits or routines. However, it's safe to assume that viewers will have plenty of laughs in store when it drops on November 17, 2020. After all, this is far from Hart's first rodeo, and Zero F**ks Given promises to be business as usual for the funnyman.
Kevin Hart is a seasoned standup veteran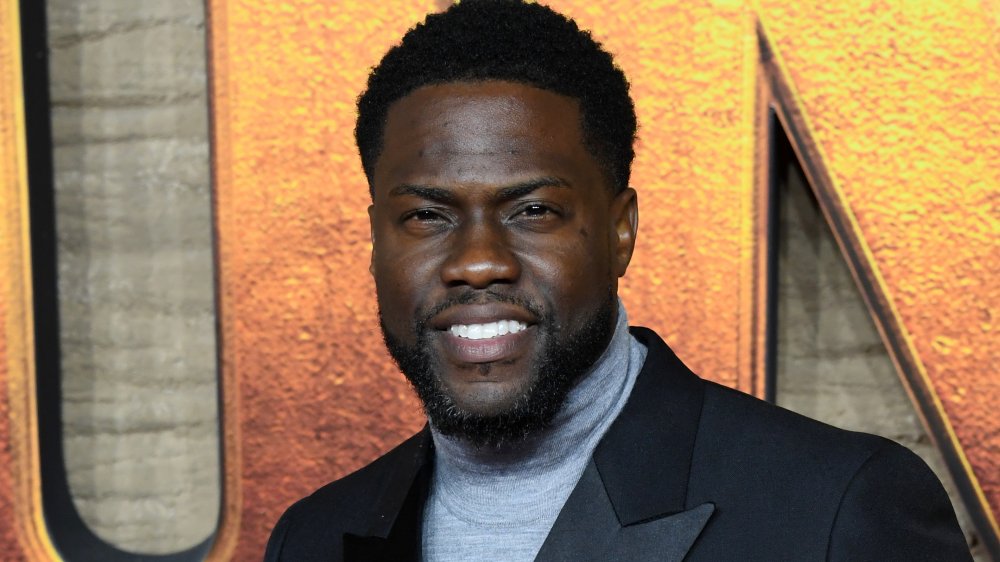 Stuart C. Wilson/Getty Images
Longtime Kevin Hart fans are of course aware of his live comedy shows, but for many newer fans, their association with him stems from his work in television and on film. In recent years, he's sprung up in quite a few high-profile projects that granted him some serious exposure, but in the background, he's maintained his standup roots through it all. Throughout receiving his big break on the 2001 sitcom Undeclared, starring in Quibi's Die Hart alongside John Travolta, and joining the ensemble casts of the two most recent Jumanji films, performing on stage in front of the guffawing masses is undoubtedly Hart's true calling.
Like a lot of young standup comics, Hart had a rough go on the comedy scene when he started out, not truly hitting his stride until the late 2000s. By 2009, he'd built up enough notoriety to launch his first true standup tour, captured in the documentary I'm A Grown Little Man, which turned out to be a massive success. Within a few years and a handful of subsequent specials such as 2010's Seriously Funny and 2015's What Now?, his meteoric rise in the comedy world was well under way, granting him the opportunity to travel and refine his craft abroad.
Now over a decade since his first standup special came to viewers everywhere, Hart is at the top of his game, and his latest offering through Netflix will prove just as laugh-out-loud funny as its predecessors. If you're a fan of Kevin Hart's one-of-a-kind style and infectious sense of humor, you'll want to add Zero F**ks Given to your watchlist come November 17.