Angel Has Fallen Fans Just Got The Best News Ever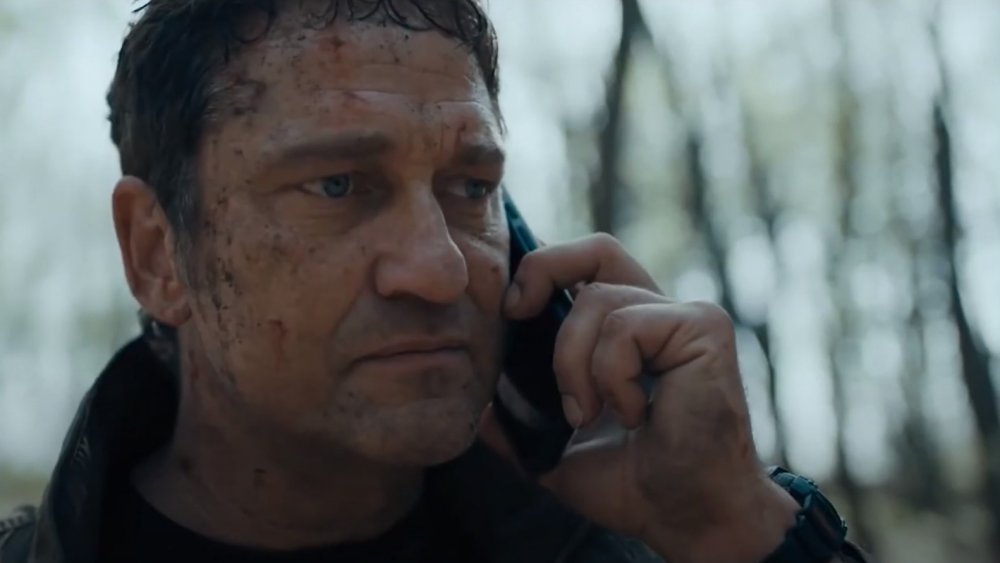 Lionsgate
In 2013, audiences gasped at the realization that Olympus had fallen with the release of ... Olympus Has Fallen. The bad news didn't stop there: Word came down from the top that London had fallen in 2016, and 2019 saw the fall of Angel, in London Has Fallen and Angel Has Fallen, respectively. For too long, fans of both explosions and Gerard Butler have been left in the dark, wondering, "What else has fallen?" Today, they need wonder no more.
Variety reports that Millennium Media has announced a fourth entry in the film franchise, as well as a possible television series.
The freshly confirmed sequel, currently titled Night Has Fallen, was announced ahead of the 2020 American Film Market conference. Franchise lead Butler, who has played action hero Mike Banning in all three of the previous films, is expected to return for the fourth movie, along with the creative team behind 2019's Angel Has Fallen. Robert Kamen will again provide the script, with help from co-writer and director Ric Roman Waugh. The plot of Night Has Hallen remains under wraps, but Millennium is reportedly eyeing a 2021 start date to begin filming, so the wait to see what's getting blown up this time shouldn't be a substantial one.
Flying into theaters soon, or at least Fallen with style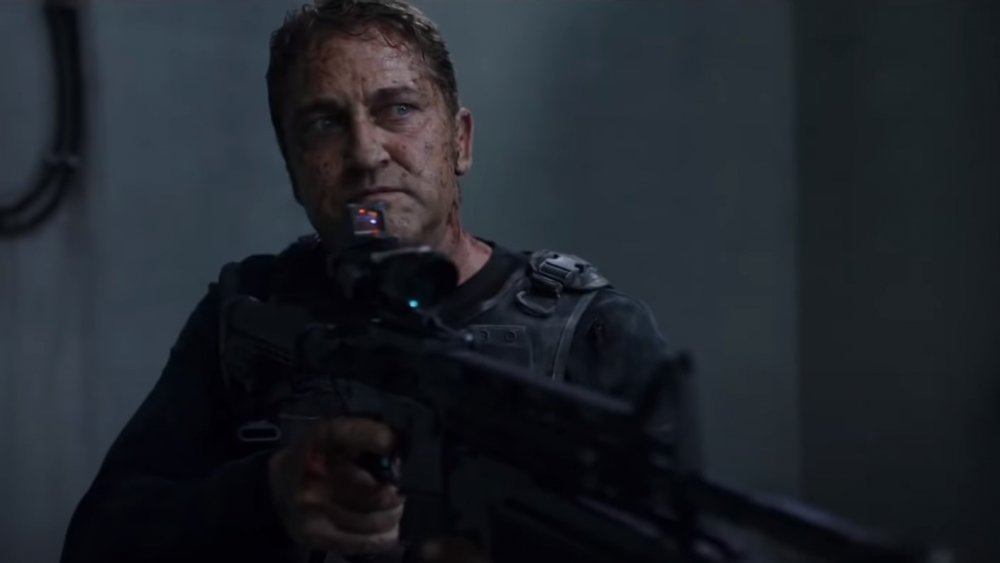 Lionsgate
The promise of more Fallen entries has been alive for some time. Deadline reported that during the American Film Market conference in November 2019, franchise producer Alan Siegal discussed a second trilogy of pictures following secret service agent Mike Banning, as well as the possibility of international local language television spin-offs. It certainly makes sense to continue creating content within the Fallen universe: The franchise has developed into a reliably profitable venture for Millennium Media since premiering in 2013, grossing over half a billion dollars worldwide despite tepid critical reception.
Night Has Fallen is expected to shoot at the company's Nu Boyana Studios in Sofia, Bulgaria, the same complex used to shoot the last three Fallen pictures. Location work "throughout Europe" has also been announced.
Speaking to Variety, Millennium Media president Jeffrey Greenstein expressed excitement about future plans for the franchise, as well as the studio's intention to produce a fourth Expendables movie and a Red Sonja adaptation in the near future.