Sylvester Stallone Teases Expendables 4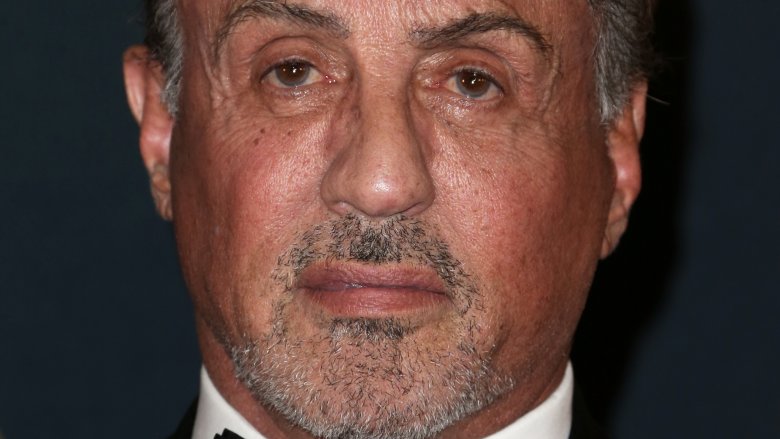 Getty Images
More Expendables just might be in our future. 
Sylvester Stallone went on a tiny social media teasing spree on Friday, posting two separate pictures that hint a fourth installment of The Expendables could be in the works. 
The actor, who plays Barney Ross in the ensemble action movie franchise, first shared a photo of himself and co-stars Jason Statham, who portrays blades specialist Lee Christmas, and Randy Couture, who brings to life demolition expert Toll Road, on his Instagram page. "We are the shadows and the smoke, we rise. We are the ghosts that in the night," the white-and-red text atop the photo reads. In the caption, Stallone wrote, "Just when you thought it was safe to go outside... They're coming back!"
Another snap Stallone sent out to his five million-plus followers features him and Statham fist-bumping in a van, huge smiles on their faces. "Some things just can't be stopped! Coming your way!" Stallone captioned the photo, which has stamped across it in bold text, "bros for life." The "o" in "bros" is, unsurprisingly, replaced by the Expendables skull logo. 
No other information regarding a potential Expendables 4–such as a release window or even a production start date–was given, at least via Stallone's social media, but it's likely that franchise fans will be happy to hear the project could be headed our way. However, the fact that production companies Nu Image, Millennium Films, Rogue Marble, and Nimar Studios would agree to a fourth series pic is quite surprising considering the disappointing box office performance of the third Expendables movie. That film took home $214.6 million worldwide in 2014–a drop of over $100 million from The Expendables 2, which raked in $314.9 million in 2012. The first Expendables outing grossed $274.4 million internationally when it premiered in 2010. 
It's difficult to say for certain whether The Expendables 4 is officially a go, but you can rest easy that as soon as we find out one way or the other, we'll clue you in.