The Truth About Alex Trebek's Acting Debut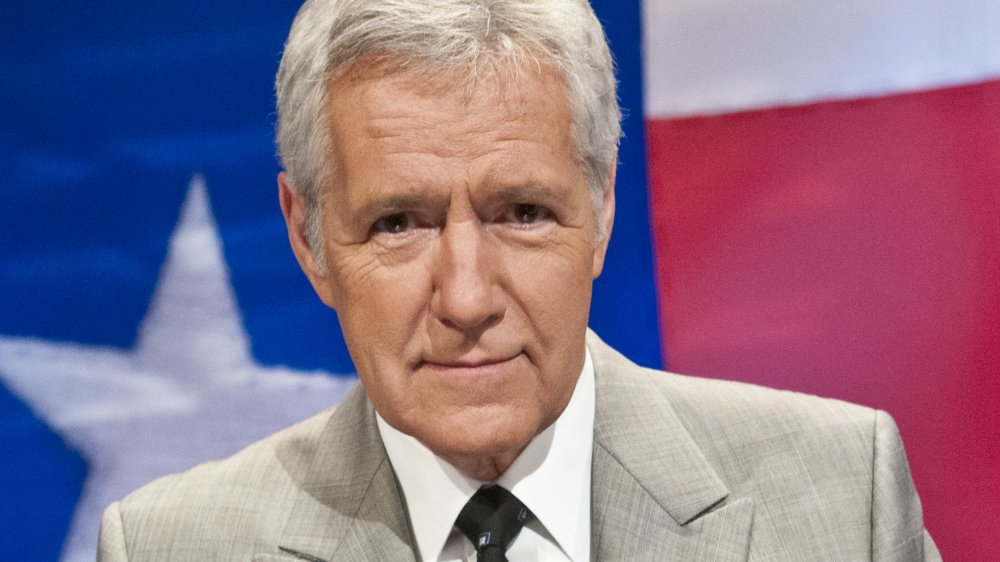 Kris Connor/Getty Images
The long and dark year 2020 became even darker on Sunday, November 8, when beloved Jeopardy! host Alex Trebek lost his battle with pancreatic cancer. Trebek announced the news of his pancreatic cancer diagnosis in March 2019, yet opted to keep working on the beloved quiz show until mere days before his death. As the 36-year host of Jeopardy!, Trebek was a real titan of the industry, and one of the true constants in the turbulent entertainment business. As such, his death was a blow to many, and Hollywood has paid copious tributes to the much-missed TV personality. 
When you've been in the entertainment industry for as long as Alex Trebek was, you're bound to pop up outside your own shows every once in a while. As such, it's hardly a surprise that Trebek amassed his fair share of acting credits over time. Being the immediately recognizable game show legend that he is, Trebek often played himself in cameo appearances. However, he also took on the occasional character role — like that time in 1996 when he played a Man in Black on The X-Files. 
But did you know that Trebek's first acting job was actually way, way before that? Let's take a look at Alex Trebek's acting debut.
Alex Trebek's acting debut was in a 1978 episode of Vega$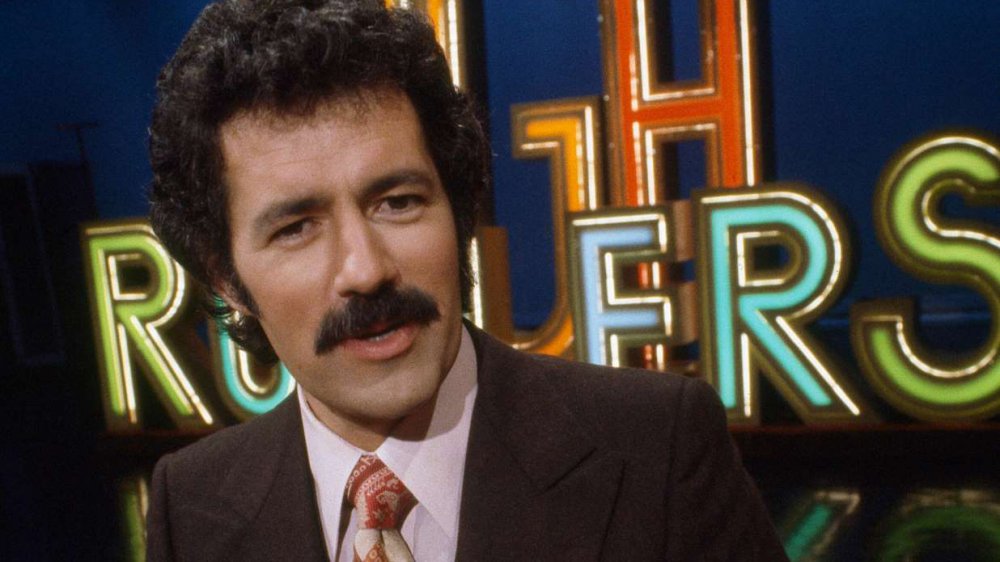 NBC/MGM Television
In 1978, Trebek had already worked as a newscaster and had a few game shows (like High Rollers, seen in the photo above) under his belt, so it was time for the next career experiment: acting. Trebek's first acting role was in an episode of the ABC show Vega$, a detective drama that followed private eye Dan Tanna (Robert Urich) and his adventures in the sordid underbelly of Las Vegas. Trebek's episode, "The Games Girls Play," focused on three married women who double as call girls, and their dangerous blackmail game against a senator. Trebek played the role of Arthur Martin, the husband of one of the women.
In a post on the official Jeopardy! Facebook page, one Trebek fan attested that the TV personality — who was rocking a pretty sweet mustache at the time — was a rather commanding presence on Vega$. "Alex had a mustache that was to kill for & his crying skills at the bedside were Awesome as well," they wrote. "Way to go Alex!"