SNL: Donald Trump And Son Escape White House In A White Ford Bronco
This crazy week has given Saturday Night Live more than enough fuel for their comedy skits, as Donald Trump lost his bid for reelection. Trump's loss is all anyone is talking about, including celebrities, so of course they're joking about it in the first SNL episode since the 2020 presidential election concluded. In one skit, cast member Ego Nwodim and host Dave Chappelle act as newscasters of a Washington D.C. channel, as they report on a very familiar car chase involving a white Ford Bronco.
The skit uses footage of former football player O.J. Simpson's attempt to flee his arrest in 1994 in a white Ford Bronco (which actually showed up on Pawn Stars). SNL imagines president Donald Trump and his son Don Jr. doing the same, with Don Jr. at the wheel and at least a dozen police cars chasing them on the highway.
"This is a volatile situation," Chappelle, as the newscaster, says. "If they spook the president, he could unleash an army of Proud Boys and flag-waving trucks. He's like Aquaman but instead of fish he can summon the entire parking lot of a Cracker Barrel."
Over a fake 911 call, Don Jr. threatens the police with Trump's 2024 presidential bid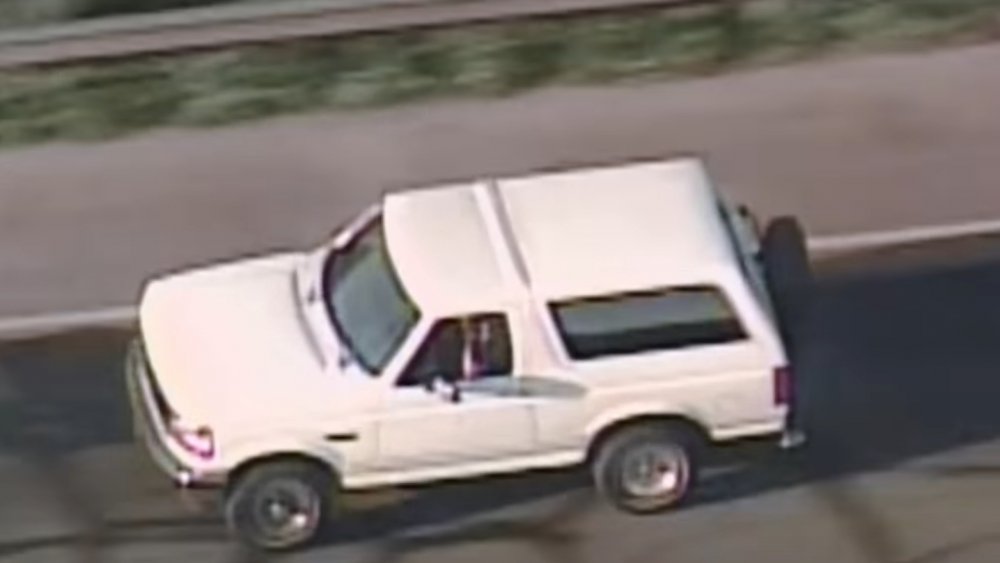 NBCUniversal
When newscaster Nwodim plays a 911 call placed from inside the Bronco, we hear Trump asking for another hamburger while his son tries to get the police to leave them alone. The skit is spoofing the 911 calls from the Simpson chase, although the two Dons are threatening something other than suicide: "Right now we're okay but you got to tell the police to just back off, tell them to stand down or Dad officially starts the campaign for 2024," Don Jr. says. "My father has the announcement tweet ready to go — he just has to push one button."
The newscasters finish by remarking how the president has taken a desperate turn. "It's sad. And you hate to see it, but more than that, you love to see it," Chappelle says.
Dave Chappelle hosted SNL this week, days after his controversial sketch comedy debuted on Netflix, almost two decades after it first aired. While he left his show after two seasons, it's gaining popularity again, via streaming.