The Surprising Horror Movie Dominating Amazon Video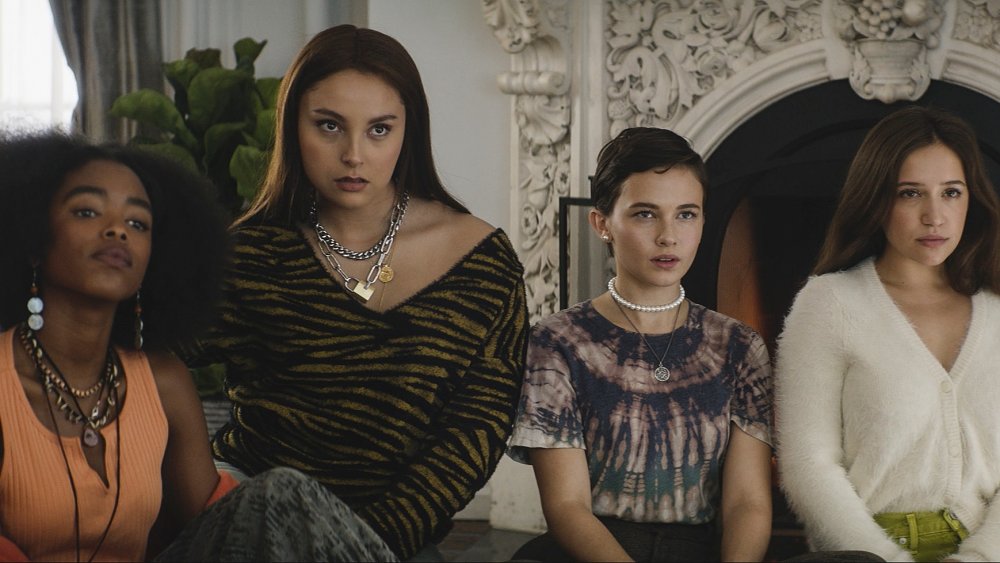 Sony Pictures/Columbia Pictures
Blumehouse has conjured up a streaming hit with its latest release The Craft: Legacy, a continuation of the 1996 cult classic The Craft. 
Directed by Zoe Lister-Jones, the supernatural horror stars Cailee Spaeny as Lily, a young teen who moves to a new town with her mother Helen (Michelle Monaghan) to start the next chapter with her boyfriend, Adam (David Duchovny) and his three children. Initially treated as an outcast, Lily attracts the attention of three classmates — Frankie (Gideon Adlon), Tabby (Lovie Simone), and Lourdes (Zoey Luna) — when she mysteriously throws her bullying classmate Timmy Andrews (Nicholas Galitzine) into a row of lockers without touching him. The incident results in the three girls revealing they're part of a coven, which they quickly invite Lily to join before they get into magical mischief. But when someone they know suddenly dies, the coven begins to question Lily and their magic. 
After Sony Pictures' plans for a theatrical release fell through, the film — which also stars original Craft star Fairuza Balk — was released on October 28 through video on demand. And in the handful of weeks since its debut, word of mouth about the movie has quickly spread, making it one of the Halloween season's most talked-about horror releases. Now, according to FlixPatrol, The Craft: Legacy is ranked number 1 on the top 10 list of Amazon's most-streamed titles — and has since its pre-Halloween premiere. From Oct. 31 on, the film has sat in the top spot as the most-streamed film on the platform.
Yet, despite producer Jason Blumehouse spelling audiences with his production company's latest release, the film's popularity on Amazon comes as a bit of a surprise. That's because the film dropped to mixed reviews, with both critics and audiences giving it less than stellar reviews. 
The Craft: Legacy failed to enchant some critics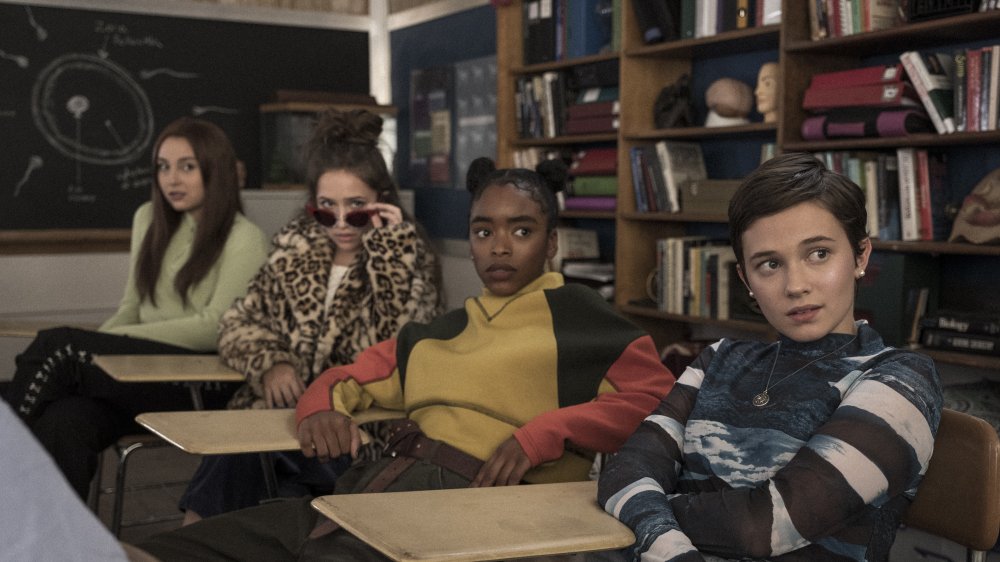 Sony Pictures/Columbia Pictures
While The Craft: Legacy is racking up streams on Amazon, the film has only earned 46 percent from 87 reviews on Rotten Tomatoes, with an audience score that's even less favorable at 36 percent. Part of that is due to its pacing, an unbalanced focus, and a third-act that fails to deliver. 
Critical of the film's use of its runtime, Detroit News critic Andy Graham suggested the 90-minute sequel might have been better served as a TV series. "What doesn't work in 90-odd minutes would fare better laid bare in an eight-episode series," he wrote. Meanwhile, Vulture critic Alison Willmore lamented the film's strong beginning unraveling by the end. "The biggest disappointments of The Craft: Legacy stem from it starting off so promisingly, using elements of its source material while heading somewhere unpredictable." 
Roger Ebert's critic also noted that the film's nods to its predecessor were among its strengths, with Sheila O'Malley noting that the soft-reboot captures "all that mid-'90s emo-riot-grrrl-anti-social angst" and delivers a solid soundtrack. But ultimately, she says, the modern spin doesn't find a balance between its social themes and genre elements. 
"The 'craft' part of things takes a backseat in Legacy, as various social and emotional-sexual issues are explored," O'Malley says. "This, ironically, is the most interesting part of the film. Because the 'witchcraft' part is treated mostly as a fun thing to do at slumber parties, there are very few frightening sequences (as compared to the often-unnerving original). The result is a confused movie."
While some critics struggled with the film's delivery, it put a spell on others. The Associated Press said "The Craft: Legacy is firing on all cylinders," while Mashable noted that the film is an "outing that honors its origins while maintaining the ease and self-awareness characteristic of a timelessly great scary movie." 
With critics split, viewers will have to decide for themselves whether The Craft: Legacy is enchanting enough to live up to its predecessor.