The Craft Reboot Scores Zoe Lister-Jones As Co-Writer And Director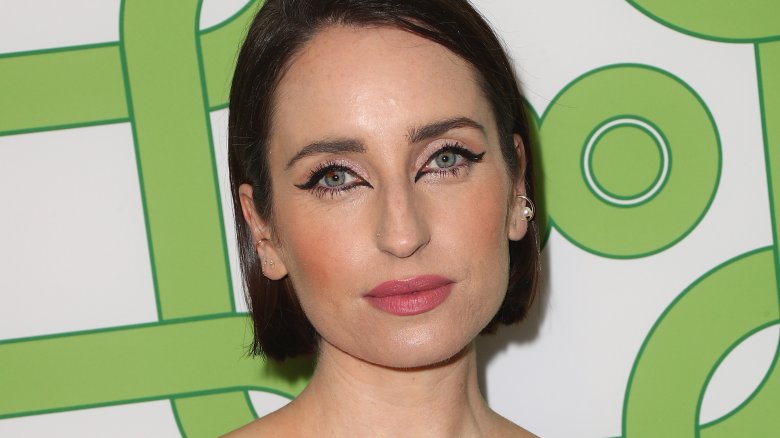 Getty Images
Witch, please. 
Blumhouse Productions and Sony Pictures have tapped Zoe Lister-Jones — the actress, director, and writer known for her work on series like Delocated, Whitney, and New Girl — to co-write and direct a reboot of The Craft. 
The announcement comes courtesy of Full Circle Cinema, which broke the news in an exclusive report on Tuesday, March 26.
Daniel Casey is set to help pen the script for The Craft with Lister-Jones, and he'll surely bring some serious tension and thrills to the story, as he previously wrote the crime drama The Death of Michael Smith, the sci-fi actioner Kin, and is on board to write the upcoming film Kill or Be Killed. Casey also worked behind the scenes of Drag Me to Hell and is attached to Fast and Furious 9 as its writer. Clearly, studio executives have a lot of confidence in Casey, so he should pair well with Lister-Jones for The Craft. 
As for Lister-Jones herself, she has what it takes and then some to create magic (pun intended) with a new take on The Craft, the 1996 supernatural horror film that followed four high school teenagers who practice witchcraft — Nancy Downs (Fairuza Balk), Bonnie Harper (Neve Campbell), and Rochelle Zimmerman (Rachel True), who complete their coven with the new girl in town, Sarah Bailey (Robin Tunney). According to Full Circle Cinema, Lister-Jones' version of The Craft will hit many of the same beats as its predecessor, centering around a girl named Hannah who, like in the '90s film, moves towns after one of her parents gets remarried. (It's the father in the original, but reportedly the mother in the upcoming remake.) Hannah's blended family comes with three step-brothers, and when Hannah befriends three outcasts at her new high school who believe she will "help fulfill a prophecy by joining their coven of witches," she quickly unravels a "sinister plot" her step-siblings are involved with and learns that her witchy pals might be on to something in thinking she's a sorceress as well. 
Lister-Jones has plenty of experience in film — and not just in acting roles. She's written the indie comedy Breaking Upwards, Fox Searchlight's Lola Versus, and Consumed, produced the documentary Sex Positive and the comedy-drama White Rabbit, and broke out in a huge way with her directorial debut Band Aid, which she also wrote and starred in. That film majorly impressed critics when it debuted in 2017, raking in rave reviews that applauded Lister-Jones for her script that tells a "solidly affecting story of a relationship on the rock" and celebrated her as a "tremendous triple threat worth watching." 
Whether the forthcoming reboot of The Craft will feature any of the original stars remains to be seen, but Sarah Bailey actress Robin Tunney seemingly teased that she's open to returning. "I may or may not do it. I'm so proud of that movie. It was the first lead I ever had and it's a movie young girls today still watch at sleepovers. It's girl power and I'm so proud of it. I'm so proud of it," she said earlier this year.  
A Craft reboot has been bubbling up in the Hollywood cauldron for several years now, with things first coming to a boil when Honeymoon filmmaker Leigh Janiak was hired to direct the project and co-write it alongside her Honeymoon collaborator Phil Graziadei. The pot came down to a simmer and never quite heated back up thereafter, leaving some to wonder whether the film would be stuck in development hell with Janiak overseeing it. Now it's actually getting off the ground with Lister-Jones at the helm, and we're pretty chuffed about it. While Janiak may have been a more obvious choice given her direct connection to the horror genre (her horror-mystery-thriller Honeymoon might scare the pants off some of you readers), Lister-Jones is just as fantastic a pick — if not more so — and definitely deserves a chance to direct a big studio film. We've got all the faith in the world that she'll keep it light as a feather, stiff as a board.