The Upcoming Supernatural Horror Film Everyone's Talking About
While visions of summer still hold some people's hearts, others are ready to dust off the cobwebs and crack open some Halloween classics. Along with seasonal favorites, new horror movies are also surfacing for 2020. One particularly intriguing new supernatural horror film is The Craft: Legacy, a continuation of the 1996 cult hit — and it just got its first trailer.
The Craft: Legacy, written and directed by Zoe Lister-Jones, is a sequel to the 1996 film The Craft. It's set to hit video-on-demand "theaters" on October 28, 2020 — just in time for Halloween. The film stars Cailee Spaeny (Bad Times at the El Royale), Gideon Adlon (The Society), Lovie Simone (Greenleaf), Zoey Luna (Pose), Nicholas Galitzine (Cinderella), Michelle Monaghan, and David Duchovny, with the horror juggernaut Jason Blum serving as a producer. Andrew Fleming, who directed and co-wrote the original film, is an executive producer.
As evidenced by the trailer, The Craft: Legacy features a new coven of aspiring teenage witches learning about their powers, and like so many first-time magic users, they presumably spiral out of control and must learn how to harness their newfound abilities. A follow-up to The Craft is long overdue, and the first look at Blumhouse and Columbia's new scare has fans chattering up a witchy storm.
The Craft: Legacy trailer is a mixed bag of magic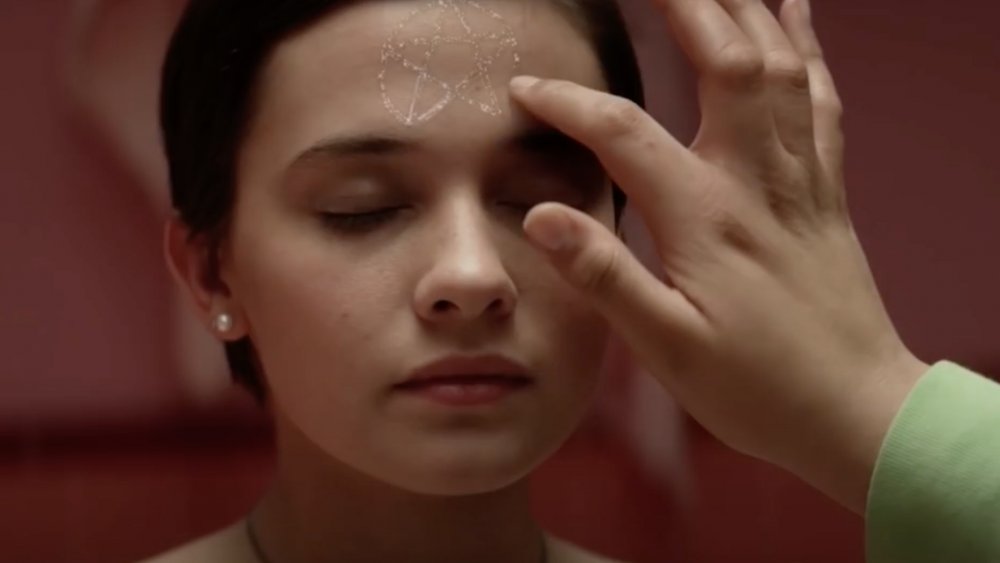 Sony Pictures Entertainment
24 years is a long time to wait for a sequel, and expectations among fans are understandably high. As the first viewers make their feelings about the trailer known across YouTube and Twitter, it seems like the reactions are split.
Some fans get the impression of a watered-down version of the first Craft, with one YouTube user writing that Legacy "looks like the kids bop version of the original." Not all fans share that sentiment — a Twitter singing the trailer's praises said, "Wow! This looks soooo good!! I loved the first one and dare I say this one looks like it will be just as good if not better!!"
Whether the trailer sparks nostalgia or feels like a glossy imitation, it's certainly going to be hard for a sequel to live up to the hype. Still, there are plenty of reasons to be excited, as the trailer gives off Chilling Adventures of Sabrina vibes and David Duchovny appears to be in full-on dad mode. Plus, it'll be interesting to see the new eclectic foursome of witches discover their powers and hone their craft as they put a spell on audience members worldwide.
Of course, trailers don't tell the whole story, so even skeptics might be blown away when The Craft: Legacy debuts on October 28.