Why Erica From Operation Christmas Drop Looks So Familiar
Ricardo Hubbs/Netflix
It's beginning to look a lot like Christmas on Netflix, and that's thanks in part to Operation Christmas Drop. 
The holiday film is the first movie to ever be filmed in Guam, and it's inspired by the real military tradition that sees thousands of pounds of humanitarian aid dropped onto some of the world's most remote island nations each year. While a big part of the movie is about shining a light on a worthy tradition that not everyone is familiar with, Operation Christmas Drop is first and foremost a holiday romance with two appealing characters at its center: Congressional aide Erica Miller, played by Kat Graham, and Captain Andrew Jantz, played by Vikings star Alexander Ludwig.
Graham should look familiar to anyone who has been keeping up with Netflix's steady stream of holiday movies in recent years ... or anyone who remembers the pre-Riverdale days of CW ... or even anyone who indulges in some cartoons from time to time. Need a little help placing Graham? Here's a rundown of the talented actress' most memorable projects.
Kat Graham's breakout role came in 2009's 17 Again, but she'd already been in the business since 1998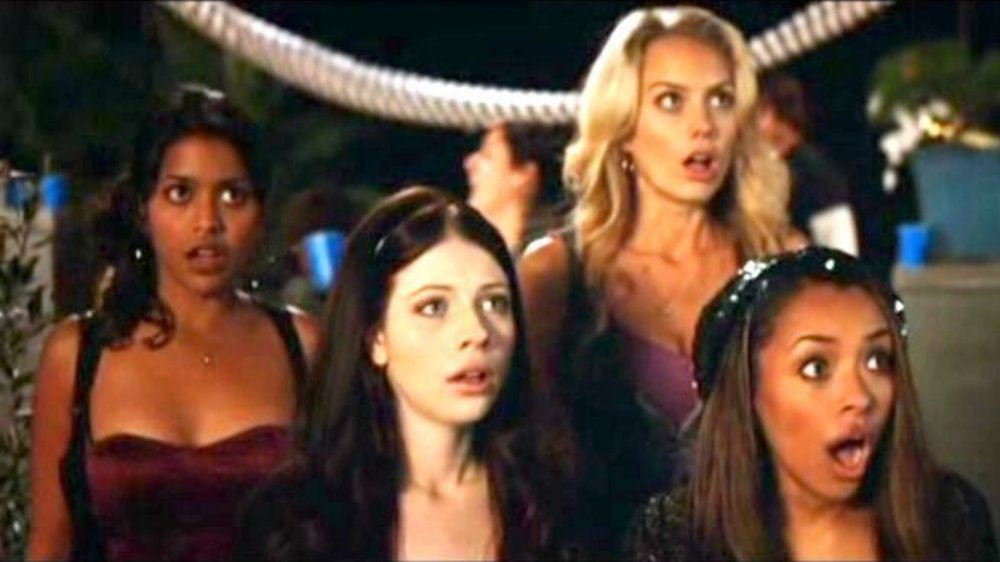 Warner Bros. Pictures
Graham's very first job was a tiny role as Jackie in Parent Trap alongside Lindsay Lohan (and yes, she still has her camp shirt). From there, she began working steadily on the television side of Hollywood, appearing in one-off appearances on episodes of Lizzie McGuire, Malcolm in the Middle, The O.C., and CSI. Graham also became a regular in the music video world after first appearing in the video for John Legend's breakup song "Used to Love You."
Her steady stream of TV and music video appearances definitely put her on Hollywood's radar, and in 2009, moviegoers started paying attention to Graham, too. In 17 Again, the recently divorced Mike O'Donnell (Michael Perry) magically gets transformed into his 17-year-old self, played by Zac Efron, which allows him to bond with his teenage kids. One of those kids is his daughter Maggie (Michelle Trachtenberg), whose friends, including Jamie (Graham), think her teenage dad is the hottest guy in school. Graham's Jamie is a standout in Maggie's group of friends, who memorably flirts with Mike, much to her pal's disgust.
The Vampire Diaries made Kat Graham a certified star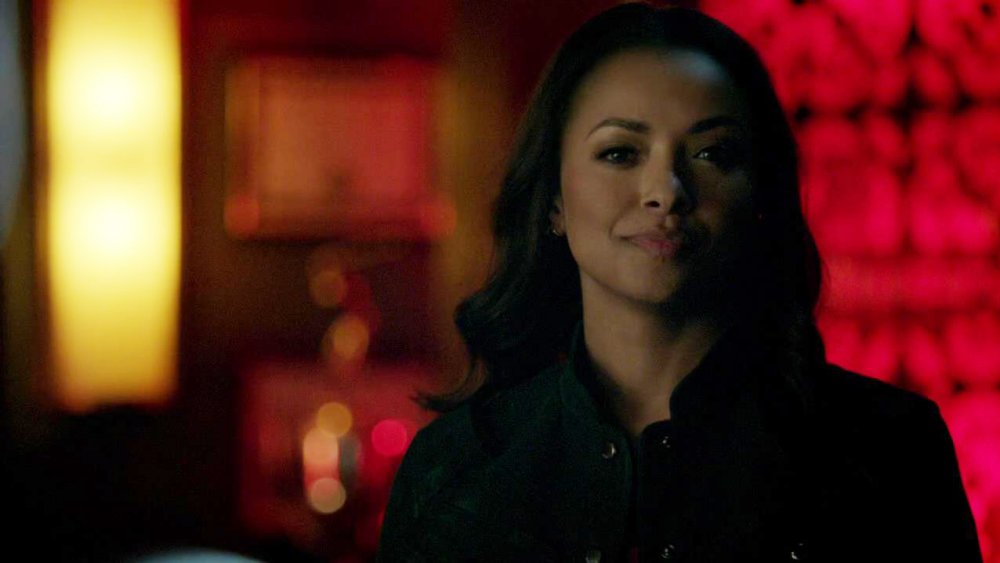 The CW
After 17 Again, Graham continued to appear in music videos, and scored a three-episode arc on Hannah Montana – but it wasn't very long after 17 Again that she landed the career-defining role of Bonnie Bennett on the CW's The Vampire Diaries. Unlike the show's central character, Elena (Nina Dobrev), Bonnie wasn't stuck in a love triangle with the centuries-old Salvatore brothers. As a result, Graham got to show the full range of her talent as good witch Bonnie, a character who's at once powerful and a typical teen trying to look out for her friends.
Graham spent eight seasons playing Bonnie, and she essentially grew up right before viewers' eyes. By the time The Vampire Diaries came to an end, Bonnie had transformed from a high schooler just beginning to realize the extent of her power into a world-weary adult who was one of the most powerful and capable characters on the series. Bonnie's remarkable journey also reflected Graham's evolution as an actress, as she grew from a supporting character to a true leading lady by the time The Vampire Diaries season 8 came around.
Kat Graham made her Netflix debut in the apocalyptic drama How It Ends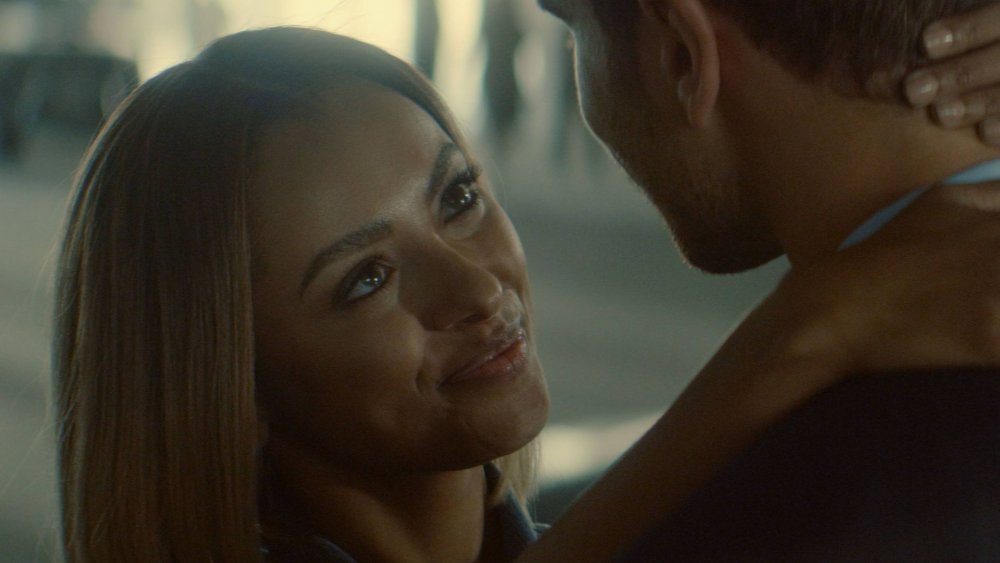 Netflix
In 2018, Graham officially joined the Netflix family in the apocalyptic movie How It Ends. Although her role in the film is relatively small, it's still a pivotal one: She plays Sam, the pregnant fiancée of Theo James' Will, who's stranded on the other side of the world when an apocalyptic event occurs. Over the course of the movie, Will and Sam's father Tom (Forest Whitaker) journey across the country, facing down potentially toxic conditions and plenty of dangerous people in order to reunite with Sam, which leads to some intense bonding along the way.
Even though her actual screen time is limited, How It Ends introduced Graham to Netflix viewers who hadn't gotten around to binging The Vampire Diaries, and it seems to have led to her becoming a go-to leading star for the streamer's holiday movies in the process.
Kat Graham gives voice to the iconic April O'Neil on Rise of the Teenage Mutant Ninja Turtles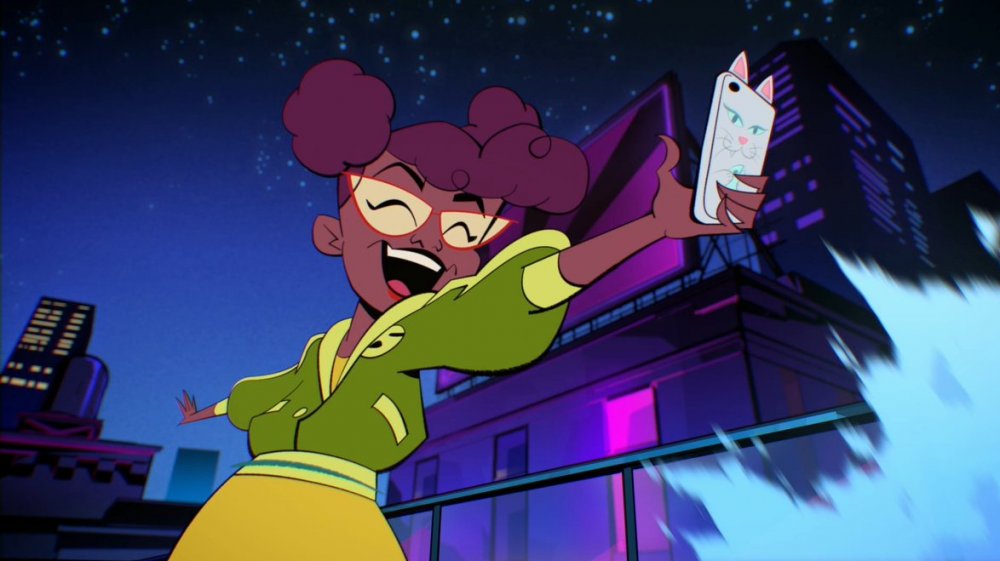 Nickelodeon
If you're a fan of Nickelodeon's Rise of the Teenage Mutant Ninja Turtles, then it might be Graham's voice that sounds familiar. Since 2018, the actress has voiced a teenage April O'Neil, who has an expanded role in the cartoon series. As the turtles' first human ally, April is more than a spunky sidekick — she's also a gifted fighter who plays an integral role in their adventures.
April's agency and expanded role within the reboot were a big part of what drew Graham to the animated series. "I'm really happy that they made her younger; it means we can do more," the actress told The A.V. Club in a 2018 interview. "We can have more fun that way. And there's something very important about not just the fact because they made her African-American, but someone that sometimes fights alongside the turtles. I think making her roughly the same age helps tell the story and creates a really cool dynamic with all of them."
The Holiday Calendar launched Kat Graham into Netflix's expanded holiday movie universe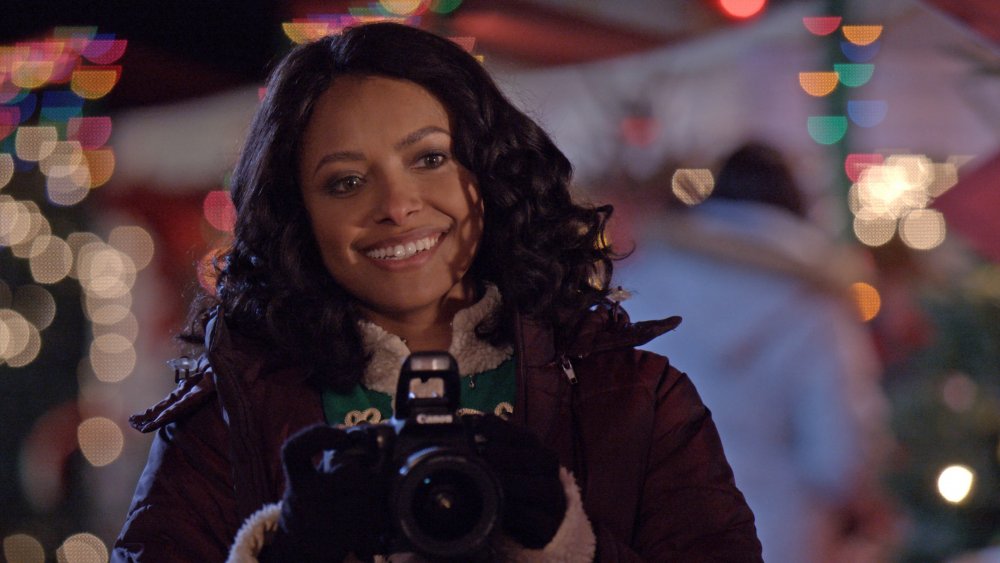 Netflix
In 2018, Graham officially became part of Netflix's ever-expanding holiday movie universe thanks to The Holiday Calendar. The film centers on a gifted photographer named Abby (Graham), who inherits an antique advent calendar that seems to tell the future. This sends Abby on a holiday adventure that leads to new career opportunities — and love, because, come on, this is a holiday movie we're talking about.
The Holiday Calendar didn't blow up in quite the same way as Netflix's much-adored flick A Christmas Prince, but it's still a popular entry in the streamer's collection of holiday offerings. Graham's Abby even briefly shows up in the Netflix queue of a character in another Christmas movie, The Knight Before Christmas, which is all part of Netflix's grand plan to build an interconnected Christmas movie universe to rival the MCU.
Clearly, Graham has been a familiar face (and voice) in movies and on TV for quite some time now. Whether you're a devoted fan of Netflix's Christmas movies, never miss an episode of Rise of TNMT, or still feel nostalgic about your days as a diehard Vampire Diaries fan, you've definitely seen this talented star before she took on the role of Erica in Operation Christmas Drop.