The Christmas Chronicles 2 - What We Know So Far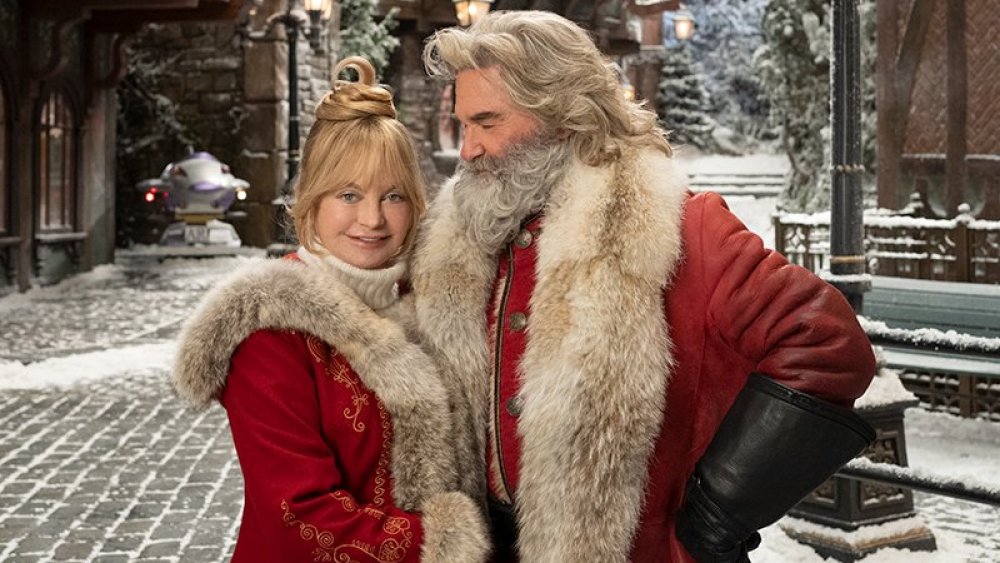 Netflix
Fans of Netflix's surprise hit holiday confection The Christmas Chronicles can expect a little something extra in their stockings next year — the streaming giant has officially announced plans for sequel.
One of Netflix's best original holiday movies, The Christmas Chronicles hit the streamer just ahead of the Thanksgiving holiday in 2018. The film saw Kurt Russell (and his oh-so fabulous beard) stepping into the role of a roguish, leather-clad Santa Claus who whisked a couple of spirited kids off for a long night of holiday-flavored adventure — a night that found Santa and his tween co-pilots Teddy (Judah Lewis) and Kate Pierce (Darby Camp) trying to save the Christmas Spirit in hopes of avoiding a second Dark Ages. To do so, they had to ensure Santa made all the necessary deliveries to the True Believers of the world — a task made all the more challenging after he misplaced his bag of toys, crashed his sleigh, and lost his magical hat.
In a not-so-spoilery spoiler alert, The Christmas Chronicles is a very much family-friendly sort of holiday flick, so everything ultimately works out for Santa and his crew in the end. Audiences did indeed gobble up the sugary-sweet holiday feast that was The Christmas Chronicles when it premiered — which meant the film also played quite well in the largely unpredictable realm of Netflix's algorithm. With fan response high and viewership apparently hitting that same level, Netflix has officially greenlit a sequel to The Christmas Chronicles. Here's everything you need to know about Netflix's The Christmas Chronicles 2.  
What's the release date for The Christmas Chronicles 2?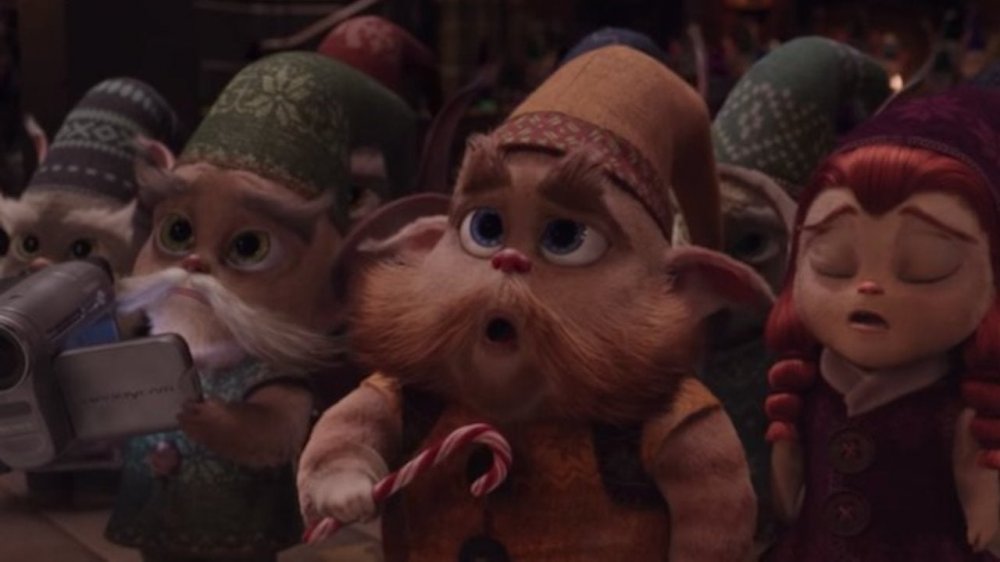 Netflix
When The Christmas Chronicles 2 goes before cameras, it will do so with a brand-new director. David Kaytis made his live-action directorial debut with the original Christmas Chronicles after helming the 2016 animated flick The Angry Birds Movie and contributing as an animator on a dozen or so Disney films including Pocahontas, Mulan, Tarzan, and Tangled. While there was much to love in Kaytis' first live-action feature, Netflix is hoping former Harry Potter helmer Chris Columbus (who also directed a bona-fide Christmas classic in 1990's Home Alone) can steer the sleigh into even cheerier territory. The streamer has hired him as the director of The Christmas Chronicles 2. 
Team Netflix is also fast-tracking The Christmas Chronicles 2 for a holiday 2020 release. Unfortunately, we don't know exactly when the sequel will be available to stream, as Netflix has yet to stamp The Christmas Chronicles 2 with an exact release date. However, if history rings true and the folks at Netflix continue their well-established pattern of releasing new seasons of episodic content and/or cinematic sequels around the same times of year, there's a safe bet that we'll get to see Santa and his companions fly again at the start of the 2020 holiday season. That will most likely be a few days before Thanksgiving, which falls on November 26, 2020. 
Who's in the Christmas Chronicles 2 cast?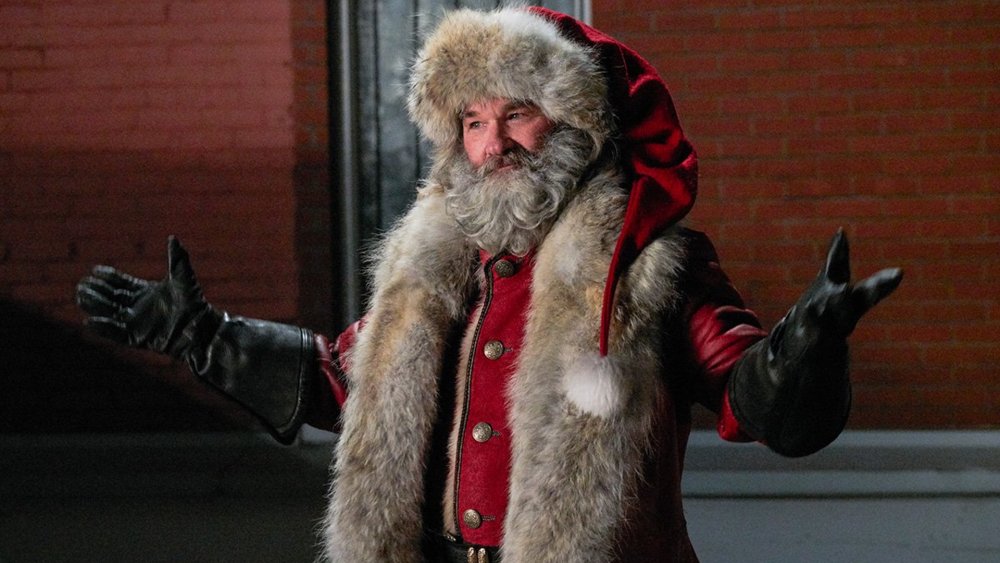 Netflix
While we don't know exactly when The Christmas Chronicles 2 will make its Netflix debut, we do have a much better idea about who's going to be in the film.
Obviously, Kurt Russell will once again sport that bushy beard to play Santa Claus. Fans of the first film will be more than happy to know that Russell's real-life love Goldie Hawn will also be reprising her role as Santa's better half, Mrs. Claus. Hopefully Columbus and his Christmas Chronicles 2 co-writer Matt Lieberman will see fit to expand Mrs. Claus' role in the sequel, as Hawn's appearance was little more than a winking cameo the first go-round.
It'll come as no surprise that Darby Camp and Judah Lewis will also be reuniting with Santa for the upcoming sequel, reprising their roles as Kate and Teddy Pierce, respectively. Additionally, Kimberly Williams Paisley is set to return as Kate and Teddy's hardworking mom — though it appears the family's dearly departed dad (played by Oliver Hudson in the first film) won't be returning via flashback or Christmas miracle for The Christmas Chronicles 2.
Perhaps the best news surrounding the casting of The Christmas Chronicles 2 is that Julian Dennison — the scene-stealing fire-starter from Deadpool 2 and breakout star of Taika Waititi's marvelously heartfelt romp Hunt For The Wilderpeople — is on board as the film's main antagonist. Dennison will portray a troublemaking Belsnickel who's out to eradicate Christmas. If you're not entirely sure what a Belsnickel is, we'd advise you to brush up on your Pennsylvania Dutch folklore, or re-visit one of Dwight Schrute's more memorable holiday moments from The Office. Either way, you should know that a Belsnickel is a being who spreads fear and chaos around the holidays, instead of that good old Christmas cheer we all love. Not for nothing, but we can't wait to see what the uber-talented Dennison brings to this particular role. 
What's the plot of The Christmas Chronicles 2?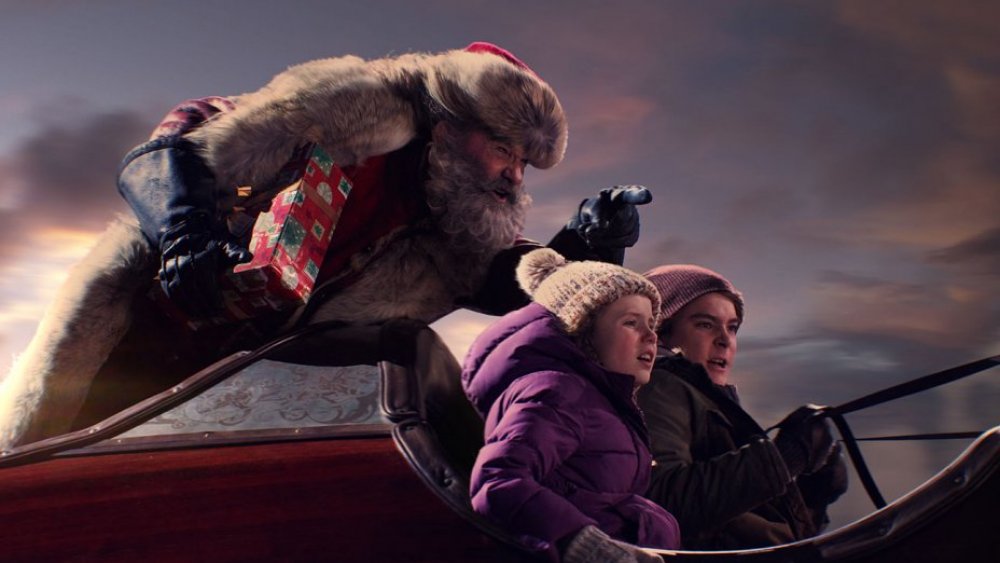 Netflix
Concerning the plot of The Christmas Chronicles 2, fans will have to wait a little bit longer to find out what's in store for Team Santa in the sequel, as Netflix has only given us the broad strokes of the story far. Based on the information provided in Netflix's press release announcing the project, The Christmas Chronicles 2 will presumably take place a year or two after the original film. It will also find Darby Camp's Kate unexpectedly hanging out with Russell's Santa Claus again, and facing off against Dennison's devious Belsnickel in hopes of saving the Christmas spirit from certain doom.
As far as what other narratives might be included in The Christmas Chronicles 2, well, we obviously don't have much to go on so far, but we'd lay heavy odds that we'll get to know the Pierces a little bit better in the upcoming sequel. It's a safe bet that we'll spend a little extra time in The North Pole this time around as well — which will be welcome news to those who absolutely adored the original film's slightly off-kilter take on Christmas elves. And hopefully we'll get a glimpse of that cranky Belsnickel's origins, too.
However The Christmas Chronicles 2 plays out, holiday season 2020 can't get here fast enough. Here's hoping Russell and the rest of The Christmas Chronicles 2 cast and crew can deliver the goods for a second time next Christmas.