Tom Holland Gives Us The First Look Behind The Scenes Of Spider-Man 3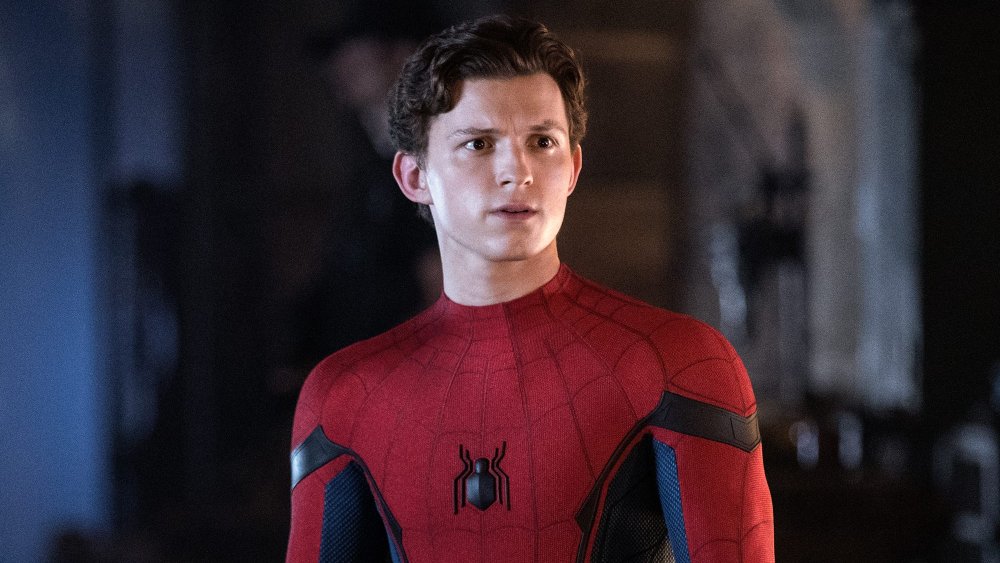 Sony/Marvel
While some of us have spent the past few months hunkered down on the couch in our apartments, Tom Holland has been on the go and hard at work. At the end of October, he finished filming the hotly anticipated Uncharted movie and almost immediately went to work on his next big blockbuster. That film is the third movie starring the latest iteration of Spider-Man.
We already learned that Holland recently arrived on the set of the currently untitled threequel, which was welcome news to fans of his take on the famed web-slinger. The film, which is a cornerstone of Phase 4 of the Marvel Cinematic Universe, faced delays due to the disruptions COVID-19 caused to the film and TV industry.
But unlike Thanos' snap, a global pandemic isn't enough to stop Peter Parker. Filming is now underway, and Holland recently dropped the first peek behind the scenes via a cheeky Instagram post that came with a rather cogent message for fans.
Fans got a look at Spider-Man 3 thanks to Tom Holland's Instagram
The photo in question looks exactly how you would expect a behind-the-scenes peek at a Spider-Man film to look. It features Holland in the iconic red and blue suit striking an agile pose in front of a blue screen, which will presumably be later filled in with the skyline of New York City. One of the most notable details is on Holland's face. Over the skintight hood of his costume, he's wearing a surgical mask, not unlike the kind that have now become incredibly common thanks to the COVID-19 pandemic.
As for the caption, Holland skipped the usual "so excited to start filming..." routine and went straight for a civic-minded message: "Wear a mask, I'm wearing two..."
We'll still have to wait until December 17, 2021 to see Holland's next outing as Spider-Man. But it's good to know that in the meantime he's still trying to keep the citizens of New York City (and the rest of the world) safe and healthy. And, if you need a Holland fix while waiting, you can always join the many Netflix viewers who have been checking out one of his early roles.