Why Some People Might Want To Avoid Watching The Mandalorian Chapter 10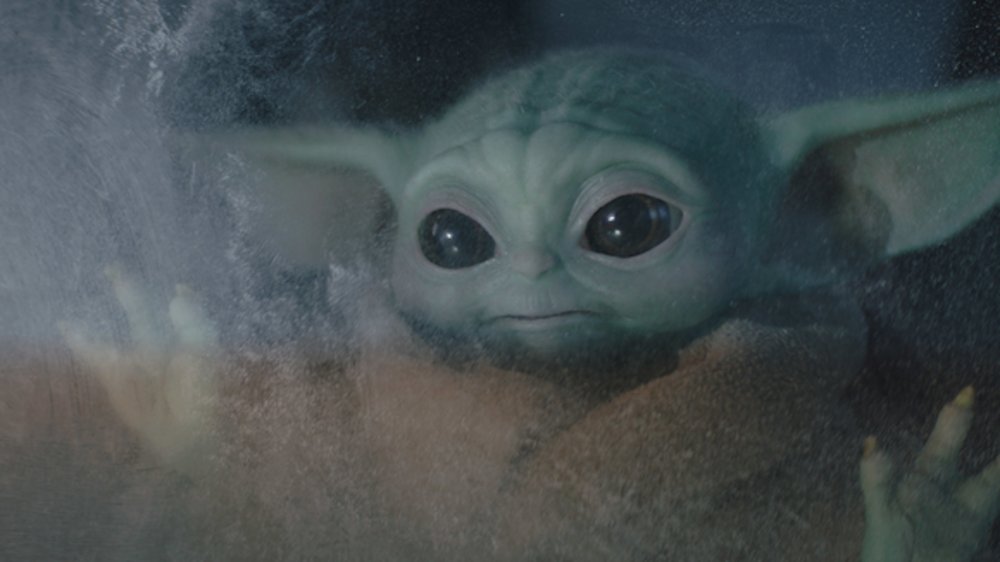 Disney+
Fans of The Mandalorian were met with a pretty unpleasant surprise during the tenth chapter and second episode of the series' second season. Spoilers ahead!
Disney+'s critically acclaimed flagship show returned to the streaming service on October 30, 2020, and fans are thrilled to see where the title Mandalorian (Pedro Pascal), and his adorable sidekick, The Child — known throughout the Internet as "Baby Yoda" — go as they explore the Star Wars universe together. Unfortunately, in chapter 10, titled "The Passenger," the dynamic duo discovered a planet inhabited with some extremely creepy crawlers.
After crash-landing on an unknown planet, Mando, The Child, and their passenger, Frog Lady, set out to explore their surroundings as safely as possible, but when The Child disturbs a giant spider army by snacking on one of their own, the trio ends up fighting for their life.
If you suffer from arachnophobia, you definitely won't be a fan of The Mandalorian's latest episode. Here's why anyone afraid of spiders might want to avoid watching The Mandalorian chapter 10.
The tenth chapter of The Mandalorian is chock-full of scary spiders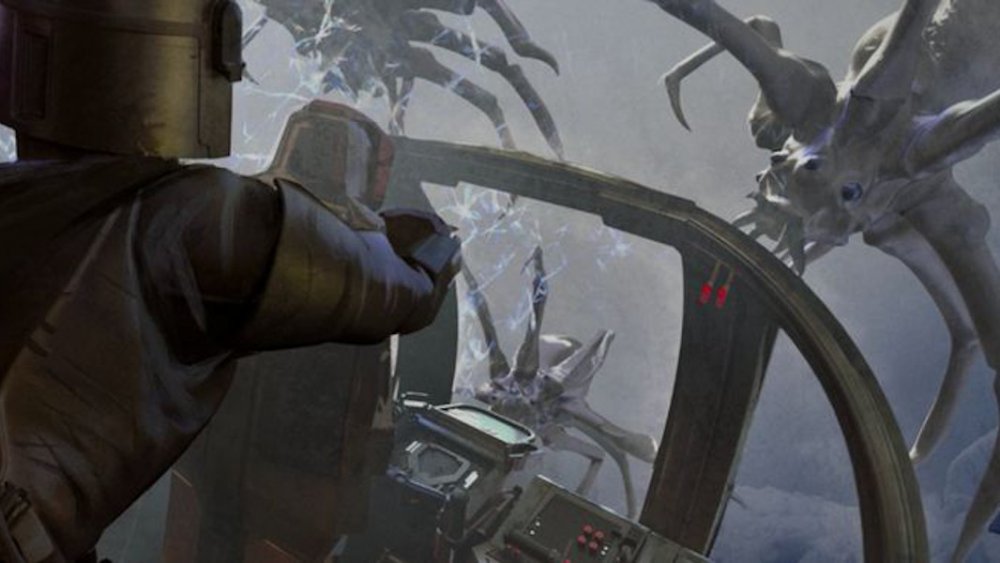 Disney+
After The Child awakens the spider army, Mando and his two passengers are besieged by spiders of all sizes, including enormous ones that threaten to destroy Mando's entire ship with just a few blows from any one of its legs. Naturally, viewers didn't take kindly to the spiders, who scuttled all over Mando's ship, and even found their way onto The Child's head.
Twitter blew up with reactions over the spiders, and suffice to say most fans weren't excited about these creepy critters. User @gromhellscreen simply wrote, "Alien Spiders. Why u do this to me, Mandalorian?" Meanwhile, @enthuxiasm shared a warning of their own about the episode, writing, "Ayo, I'm not even through with it yet but I gotta say this one thing: if you have a fear of spiders just go ahead and read the wikipedia summary because this is NOT for you. I don't have a fear of spiders and this is lowkey uncomfortable for me."
User @notvieuxlabbe, a proclaimed arachnophobe, definitely wasn't happy, writing, "The Mandalorian really brought out a horde of creepy spiders and their giant mother and my arachnophobic a** has no choice but to sit through it." @ThatBeastJason was much more aggressive, Tweeting, "WHY DOES THE NEW MANDALORIAN DEAL WITH SPACE SPIDERS. Just cancel this god damn episode."
However, @KatieChow found a positive spin on the episode: "This week's Mandalorian was great because I, too, have wanted to use a flamethrower against a spider."
If you're not an arachnophobe, you can check out chapter 10 of The Mandalorian on Disney+ now, and new episodes drop every Friday.