The Magical Nicolas Cage Adventure You Can Catch On Disney+ Right Now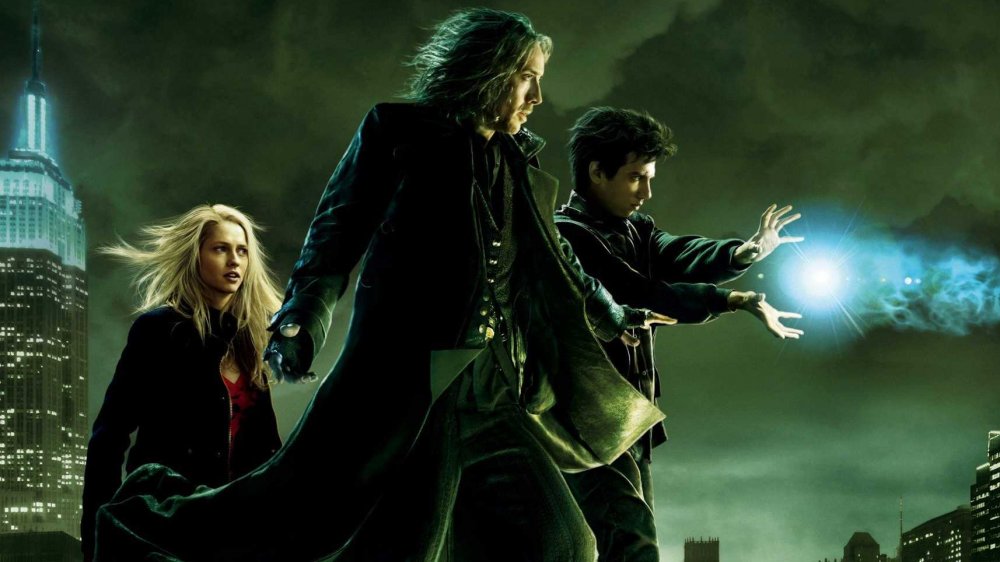 Walt Disney Pictures
Since breaking into the Hollywood A-list with offbeat turns in beloved films like Valley Girl, Raising Arizona, and Moonstruck, Nicolas Cage has carved out one of the most adventurous careers in cinema history. He's been an indie stalwart, a romantic lead, a bonafide action star, and even an Academy Award winner. Along the way, Cage has also managed to work with some of the most important filmmakers in the biz — including David Lynch (Wild at Heart), Martin Scorsese (Bringing Out the Dead), and Spike Jonze (Adaptation). 
For much of the 2000s, Cage was very much part of mainstream Hollywood — earning raves for his work in Adaptation, Matchstick Men, and The Weather Man, and even fronting Disney's National Treasure and its sequel Book of Secrets. The dawn of the 2010s found Cage re-teaming with his National Treasure producer Jerry Bruckheimer and director Jon Turteltaub for a different sort of adventure — one that brought some serious magic to the streets of New York City.
Unfortunately, 2010's The Sorcerer's Apprentice didn't score quite the same box office success as National Treasure, and largely faded from memory shortly after release. Luckily for those who missed out on the film way back when, The Sorcerer's Apprentice is now available to stream on Disney+.
Nicolas Cage fronted a brilliant cast in Disney's The Sorcerer's Apprentice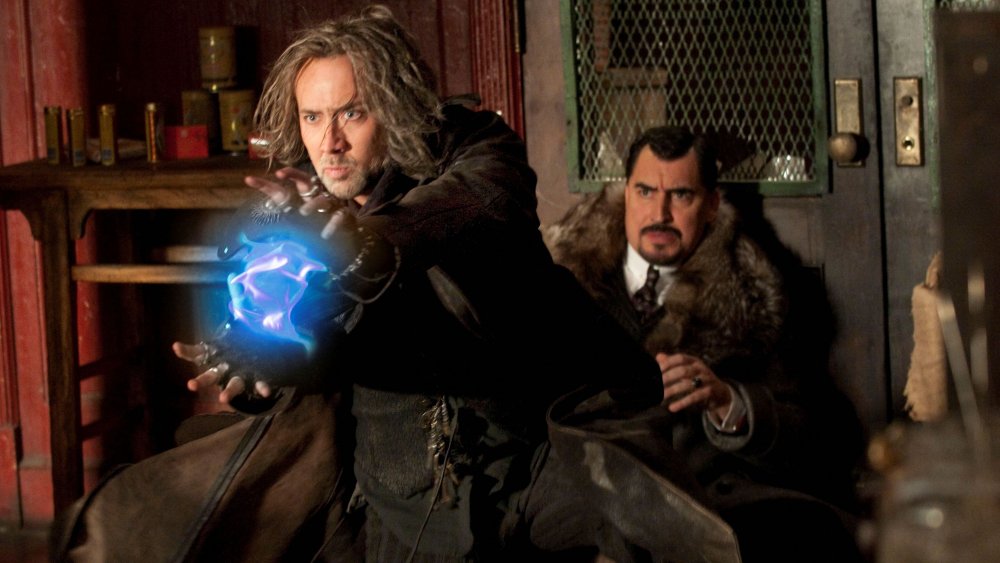 Walt Disney Pictures
The Sorcerer's Apprentice wasn't exactly a box office bomb. The film actually earned north of $200 million in worldwide ticket sales. Much of that take was earned overseas, however, with The Sorcerer's Apprentice netting just over $60 million stateside — and given the film's reported budget of $150 million, those numbers were no doubt disappointing to all involved. 
Cage's name was probably the reason the film — which was hardly a hit with critics — posted even middling box office numbers. And truth be told, Cage really is quite good in this fantastical tale, playing Balthazar Blake, an eighth century Merlinian magician who trains his reluctant protégé Dave Stutler (Jay Baruchel) for a magical showdown with an evil wizard in modern-day New York. 
As far as plots go, The Sorcerer's Apprentice's is a bit ridiculous even for fantasy fare. It also somehow manages to be both overly complicated and overly simplistic. But plot is hardly the point here, serving merely as a device for Turteltaub to conjure some serious CGI magic and a handful of artfully executed set pieces that should more than satisfy the action-fantasy set. 
While Cage clearly has loads of fun as the centuries-old sorcerer Balthazar, Baruchel matches him every step of the way as the titular apprentice in a turn as funny as it is earnestly humanizing. As the magical mayhem unfolds, they're joined by an impressive supporting cast that includes Alfred Molina (Spider-Man 2) as Balthazar's enemy Maxim Horvath, Teresa Palmer (Light's Out) as Dave's love interest Becky, Monica Belluci (The Matrix Reloaded) as the sorceress and Balthazar's love interest Veronica Gorloisen, and Toby Kebbell (Planet of the Apes trilogy) as Drake Stone, a Morganian-turned-celebrity-magician.
All in, those actors pull The Sorcerer's Apprentice's ramshackle narrative together in delightful fashion, making it an overlooked treasure in the Disney vaults.