Marvel Studios Head Chops Down Blade Rumors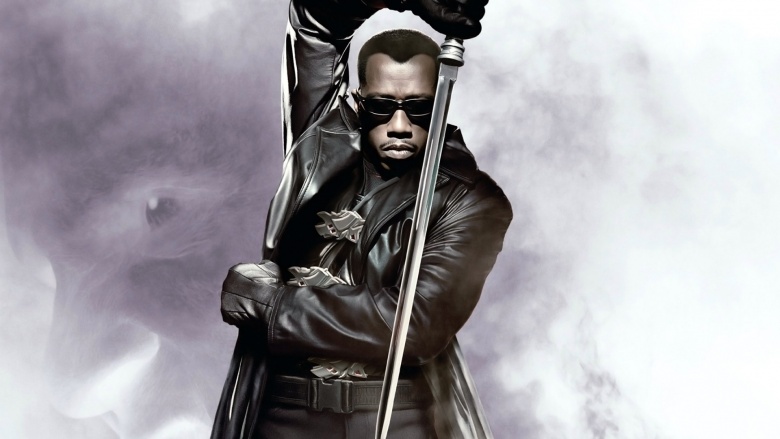 New Line Cinema
Sounds like any Blade crossovers will have to wait for another day (or night, really).
During a panel at New York Comic Con, Underworld: Blood Wars star Kate Beckinsale was asked if the likeminded vampire hunter Blade (originally featured in a film trilogy starring Wesley Snipes) would show up in the Underworld series. She responded by saying Marvel was "doing something" else with the character, prompting plenty of theories (like this one by The Independent) that the character could soon make an entrance somewhere in the MCU.
But Marvel Studios head Kevin Feige opened up (via The Playlist) about the rumors at a screening of Doctor Strange, and he revealed that while Underworld producers did enquire about the character, there's nothing tangible on the horizon for Blade.
"They did ask a long time ago and I think our answer was, 'No, we'll do something with Blade at some point,'" he said. "That's still the answer. We still think he's a great character. He's a really fun character. We think [Doctor Strange] going into a different side of the universe would have the potential to have him pop up. But between the movies, the Netflix shows, [and] the ABC shows, there are so many opportunities for the character to pop up as you're now seeing with Ghost Rider on AGENTS of S.H.I.E.L.D., that rather than team up with another studio on that character, let's do something on our own. What that is? Where that will be? We'll see. There is nothing imminent to my knowledge."
And Feige would definitely know. But, as CinemaBlend points out, while he leaves the door open for Blade to make a comeback, it's probably more likely that Marvel just doesn't want to hand over one of their cult favorites to another studio.
Meanwhile, a little while back, we came up with a few ideas about where Blade could appear in the MCU. While he didn't show up in Captain America: Civil War and won't be in Doctor Strange, there's still plenty of room for him to resurface.