The Crime-Centric Christmas Movie Heating Up The Netflix Charts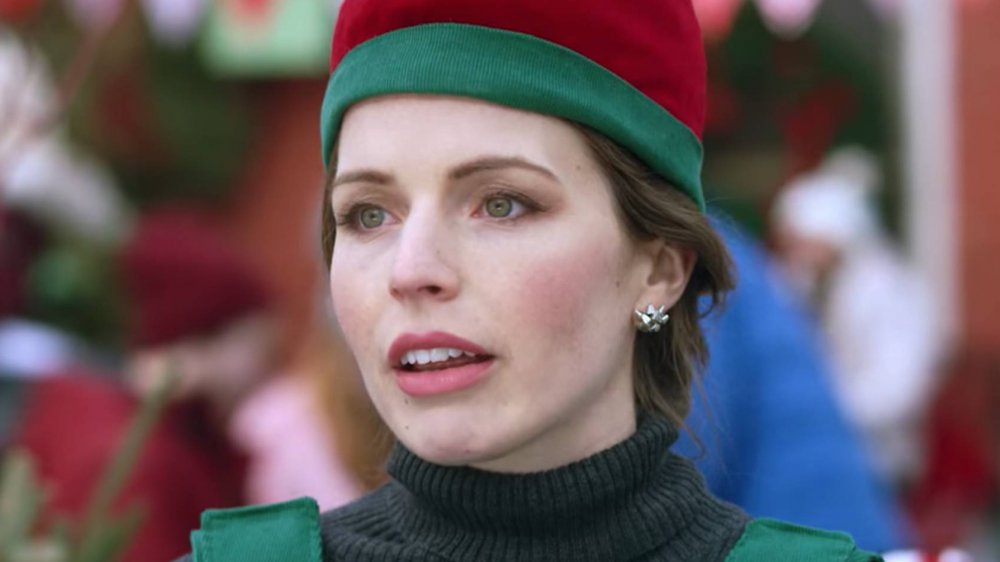 UPtv
With November finally here, the countdown to Christmas has begun. It's that time of year to start purchasing gifts for loved ones (or at least think of doing so until you ultimately put it off until the last minute). 'Tis the season to start loading up on hot cocoa and finding the perfect elf costume to put your dog in for when the big day comes around. It's never too early to start planning your Christmas movie playlist either, and Netflix has an assortment of holiday-themed flicks to put you in a festive spirit. 
The streaming giant has numerous original Christmas movies – from A Christmas Inheritance to The Holiday Calendar – available to stream, but you'll also come across lesser-known holiday films that originally aired on other networks. If you feel like treading down the path less traveled, or if you're just tired of watching The Princess Switch for the 50th time now, then you can check out Christmas Catch, which has already cracked Netflix's Top Ten before Santa has even loaded up his sleigh. 
What's the plot of Christmas Catch?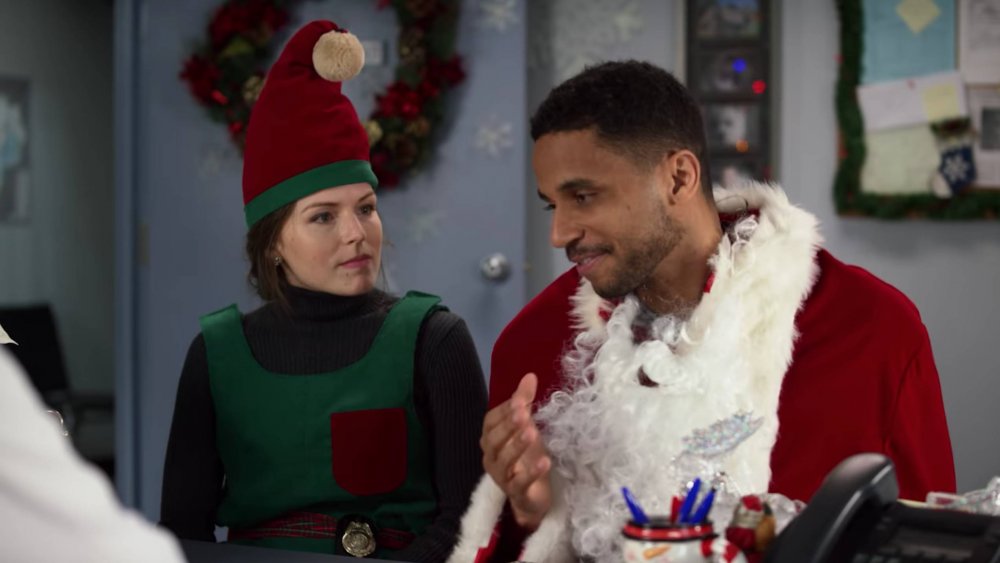 UPtv
2020 has been a stressful year, so it makes sense some people would want to unwind with a light, breezy rom-com set around Christmas. Christmas Catch is that — but it's unique in that its plot centers around a crime. 
The movie follows Detective Mackenzie Bennett (Emily Alatalo), who begins tracking suspected diamond thief, Carson (Franco Lo Presti), alongside her coworkers. While she's great in her field, she has less stellar results when it comes to her love life, which her captain (Lauren Holly) and partner (Andrew Bushell) constantly tease her for. When Mackenzie goes to a single's mixer, she meets the person who could be the man of her dreams: Carson (Franco Lo Presti). The two instantly hit it off, and Mackenzie thinks she may have found the one. The only problem is that when she goes into work later and discovers the newest criminal for her to track down is ... none other than Carson. 
She starts developing feelings for the suspected criminal, and even starts to think that Carson may have been framed for the diamond heist. Is Mackenzie's team trying to grab the wrong perp, or are her new feelings clouding her judgment?
Should you watch Christmas Catch?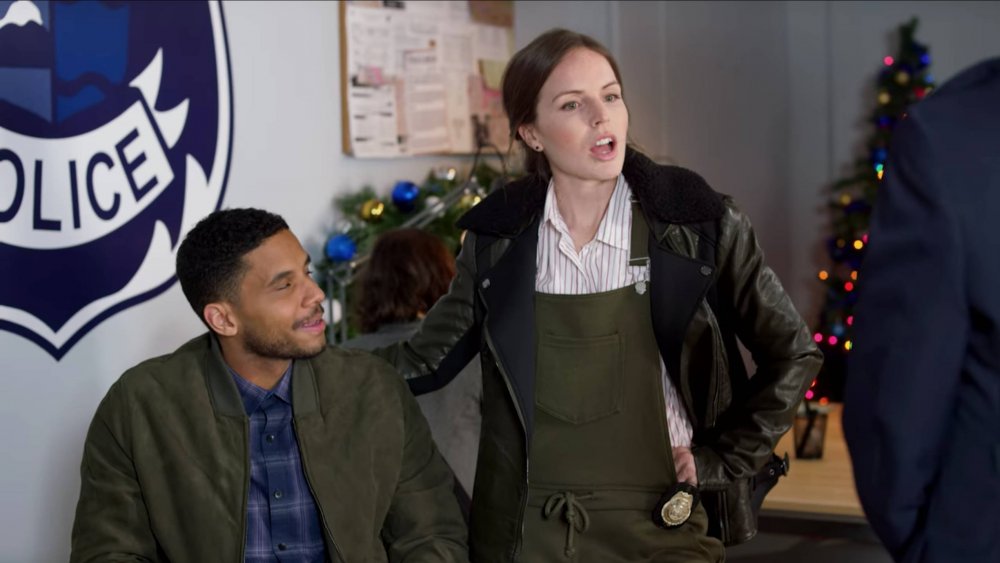 UPtv
Christmas movies are supposed to make you feel all warm and fuzzy inside. By and large, their primary goal is offer you 90 or so minutes to forget about your troubles, or to simply have as background noise as you wrap presents. And it seems as though Christmas Catch checks all of those boxes. 
Writing for Vocal, critic Trevor Wells praised many of the performances in the film, writing in his review, "A Christmas Catch is moderately fun and heartwarming, thanks much in part to the charming cast behind it. [...] Franco Lo Presti is charming as Carson, striking a solid chemistry with Alatalo and playing Carson as so sweet and adorkable that you'll likely join Mackenzie in believing his innocence."
With only a few more weeks until Christmas, you have plenty of time to really make a dent in Netflix's offerings. Plus, the streaming service has plenty more Christmas movies to be released throughout November and December 2020. Before you become inundated with Christmas flicks, you can check out Christmas Catch today.