Rise Of The Teenage Mutant Ninja Turtles Voice Cast Revealed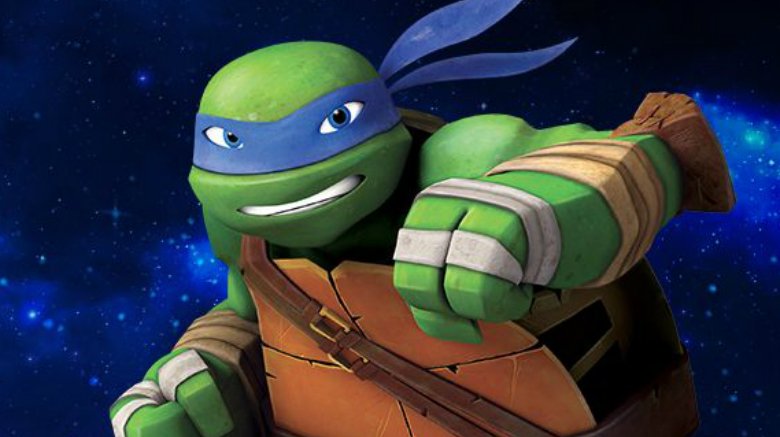 There's a new version of Teenage Mutant Ninja Turtles in the works, and some of the voices on the show will sound very familiar.
According to The Hollywood Reporter, Nickelodeon announced the voice cast for the 2D-animated Rise of the Teenage Mutant Ninja Turtles, the new series that will debut next year.
Omar Miller (Ballers) will play the new leader Raphael, Ben Schwartz (Parks and Recreation) will voice the self-proclaimed "coolest" turtle Leonardo, Josh Brener (Silicon Valley) will play tech-savvy Donatello, Brandon Mychal Smith (You're The Worst) will voice the skateboarding Michelangelo, Kat Graham (The Vampire Diaries) will play their human pal April O'Neil, and Eric Bauza (Teenage Mutant Ninja Turtles) will voice their sensei Splinter.
"This incredible roster of voice actors provides a fresh take on these globally recognized characters, and they are going to bring this version of the Turtles to life in a whole new way," said Nickelodeon executive Chris Viscardi. "We have reimagined the series to be filled with humor, loads of action and a dynamic look, and it's packed with all-new heroes, villains and cityscapes for the Turtles to explore."
The first season will consist of 26 episodes and follow the sibling turtles as they "encounter new allies and villains and discover a mystical world they never knew existed beneath the streets of New York City." 
Teenage Mutant Ninja Turtles first launched as a comic book series in the '80s before it became a pop culture sensation with the original animated series that ran from 1987 to 1996. The franchise expanded to multiple movies including the first film in 1990 and a 2014 reboot produced by Michael Bay. There have also been several different animated iterations over the decades, most recently with Nickelodeon's CGI-animated Teenage Mutant Ninja Turtles, which premiered in 2012.
Longtime voice actor Rob Paulsen will direct the series. He voiced Raphael in the original series and Donatello in Nickelodeon's latest version.