What Happens When Locke & Key's Characters Turn 18
Netflix
When Netflix's mystery horror Locke & Key returns for its second season, fans will get closer to finding out what's in the cards for Tyler, Kinsey, and Bode as they age up — and potentially out of magic. 
One of the biggest hooks to the lore and drama of the small-screen adaptation of Joe Hill and Gabriel Rodriguez's comic is that the magic of its keys. Forged with whispering iron — the black metal left over when a demon passes through the Black Door tucked deep inside the Drowning Caves — these keys all possess specific powers that can be controlled by whoever is in possession of them. There are lots of caveats to the dark magic of these keys, particularly who can wield them. In the case of the Locke siblings, they must willingly hand over a key to anyone who isn't related to them, but others can freely borrow or steal them from one another. 
The keys also only reveal themselves to specific people. As viewers discover during season 1, all three Locke siblings can "hear" their whispers to help them locate a key, but even that doesn't come without limitations. The keys will technically call to Tyler (Connor Jessup), Kinsey (Emilia Jones), and Bode (Jackson Robert Scott) for as long as they're under the age of 18. But once they hit legal adulthood, their connection to the magic will be lost, and they'll fall victim to its mind-fogging powers, much like their mother did.
In an interview with Bleeding Cool, co-showrunner Meredith Averill revealed that this catch will play a big part in the Locke siblings' season 2 arcs. "The first season, we always thought of as being the story of the kids learning that they're the new Keepers of the Keys. With season 2, we want to explore what that responsibility means," said Averill. "What does it mean as they get closer to being 18 years old—the age when you age out of magic — what does that mean? What does that look like?" 
The Locke siblings will face things far heavier than grief and death in season 2 as they approach adulthood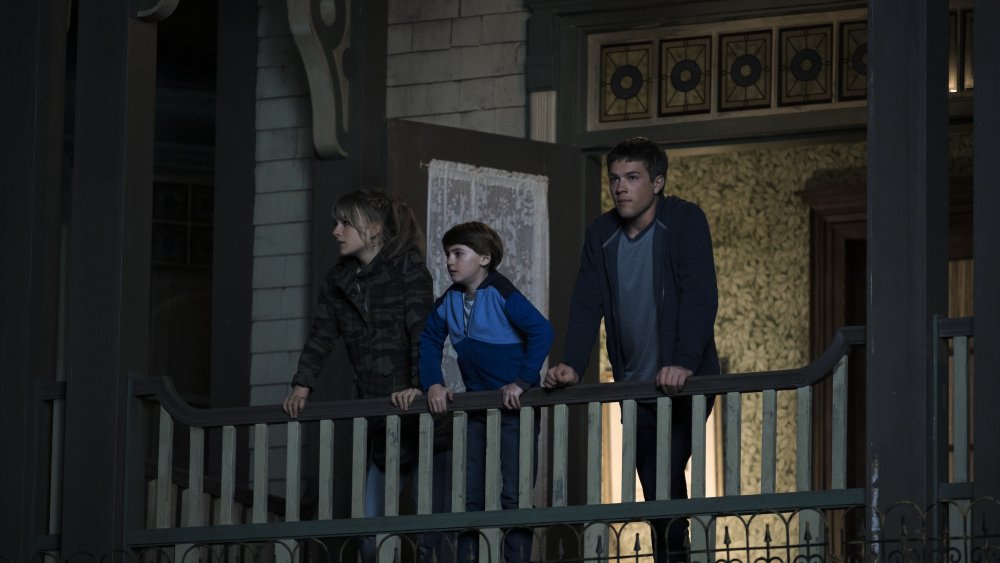 Netflix
Some fans have noted that while season 1 tackled a swath of storylines from Hill's comic, much of the lore behind Locke & Key's magic wasn't explained. Averill told Bleeding Cool that fans should expect more around the lore on the upcoming season, including the impact of the siblings "aging out" of magic: "We cover so much of the comics in the first season, but there's so much of the lore that we held back on and new keys we created for the show that we're excited to share." 
So, what does that mean for viewers who liked season 1? The Locke & Key co-showrunner assured fans that "tonally" much of what they loved will remain. What will change is what keys are present, as well as how deep the story goes into the magic and issues the characters are faced with as they fight to save the world from a powerful demonic entity. "I think we intend to keep the show the same, but we do want to deepen the characters' lives and the issues they're dealing with," explained Averill.
Specifically for Tyler and Kinsey, who Averill already teased might have smaller roles, Averill promised that the theme of grief explored on season 1 will still be a part of their storylines, but room will be made for other even darker issues.  
"The older kids are moving closer to their graduation, and while grief is something that you never fully let go of, the kids are going to be able to begin moving on because, at least for now, they know the truth of what happened to him. If you can believe it, the Locke kids are going to be dealing with things far heavier than the death of their father in season two," she said.
Locke & Key fans will find out what new horrors are in store for the Locke siblings when season 2, which is currently filming, debuts on Netflix.