The Ozark Character Fans Think Will Be Major In Season 4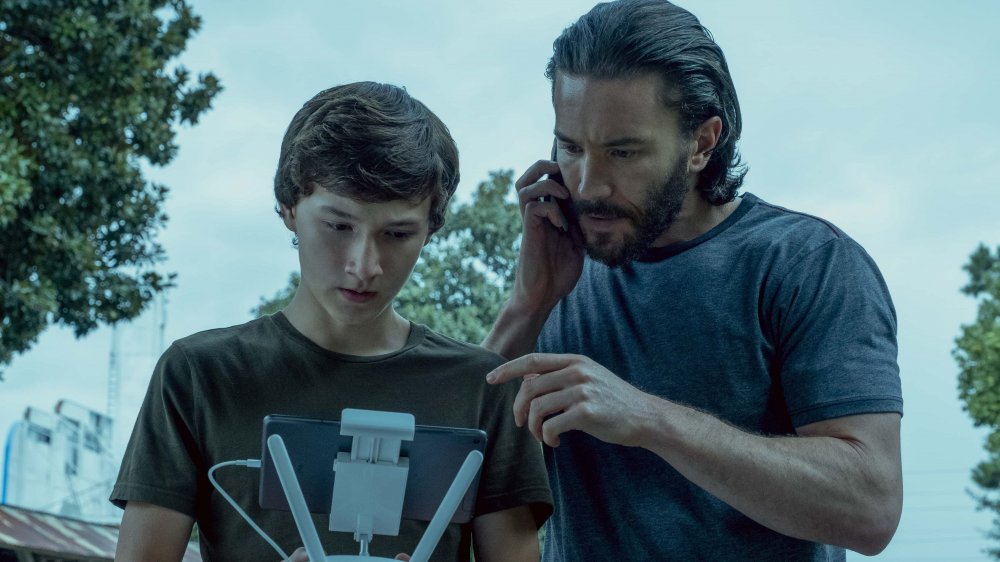 Netflix
Anyone who's binged even a single episode of Netflix's white-knuckle crime drama Ozark can attest to the fact that the series packs as many shocking twists and soul-crushing turns into a single episode as most dramas do in an entire season. And with the upcoming fourth season of Ozark primed to be the show's last, there's little question the hits will continue to come fast and furious, moving forward.
After the shocking events of Ozark's explosive third season, it's clear the Byrde family's tale is likely to end with a bang unlike anything the television world has seen before. The way things are going, when matters inevitably come to a head between the Navarro Cartel, the Kansas City Mob, the FBI, and the ever-unpredictable Snell faction, it's crystal clear any path forward will be paved in bullets and blood. The only real question left for Ozark creatives to sort out is who will survive the coming massacre.

That list is getting shorter and shorter with every passing episode of Ozark, as the series has made no qualms about taking even major characters off the playing board at any given moment. At this point, it's safe to assume the lives of Marty and Wendy Byrde (Jason Bateman and Laura Linney) are far from safe. Ditto for their kids Charlotte (Sofia Hublitz) and Jonah (Skylar Gaertner), by the way, who continue to wade deeper and deeper into the treacherous waters of their parent's affairs. 
Jonah, in particular, seems primed for peril in the upcoming season, with some fans believing his final scene in season 3 may signal the beginning of his troubles. For that reason, many of those same fans think he's also about to become a major player in the coming fray.
Jonah may become a dangerous player in the final season of Ozark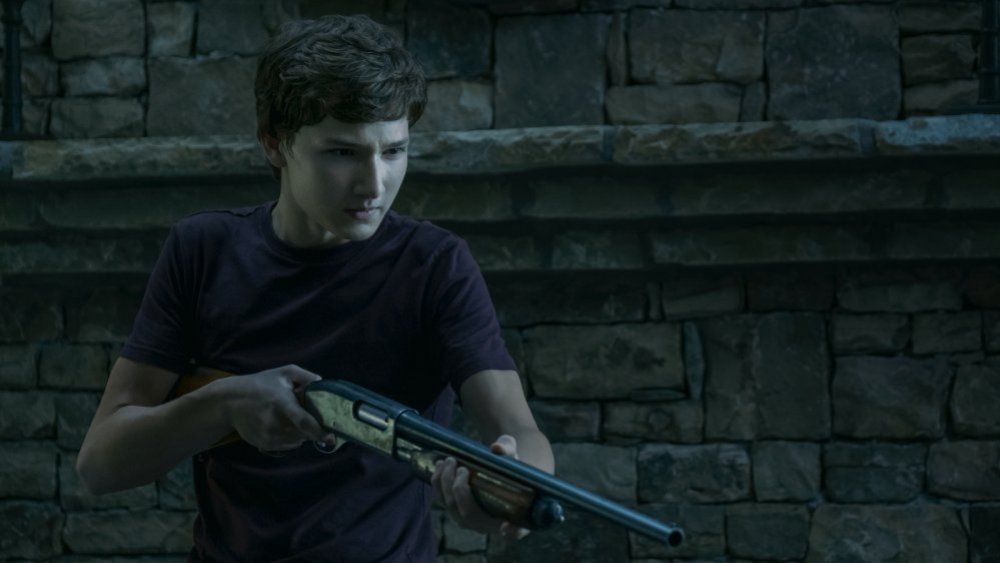 Netflix
The possibility of Jonah's role becoming major in season 4 recently found its way into an Ozark Reddit thread dedicated to the series' most memorable acting performances. Among the noted scenes, Redditor sodangbutthurt mentioned Jonah threatening Helen Pierce (Janet McTeer) with a shotgun in the season 3 finale was among their favorite scenes.
That prompted OrganicHearing to respond, "I think Jonah is gonna have a massive role next season," with sodangbutthurt adding, "That boy super pissed." As the thread continued majinhanzo joined the commentary noting that Jonah's history of pointing firearms at one character or another will almost certainly escalate into an act of violence sometimes the near future. "Jonah's first kill when they went hunting with the Snells has to be a slight foreshadowing for this next season ... it's been teased too many times through how many people Jonah's had at gunpoint."
Ozark die-hards can confirm those are all valid points, which certainly signal Jonah will be at the center of at least some of the major action in the series' final season. But unlike most of the more dangerous players in the Ozark landscape, Jonah's anger will be directed solely at his parents; specifically his mother, whom he now knows was directly involved in his Uncle Ben's (Tom Pelphrey) death.
Jonah's anger over that matter alone may push him over the edge, and onto a collision course with his own family. Maybe he'll end up pointing a gun at his mom, or maybe he'll just drop a dime on Marty and Wendy and be done with them. Either way, Ozark fans can expect a shocking turn or two for Jonah as the series reaches its tragic end.