You'll Barely Recognize George Little From Stuart Little Now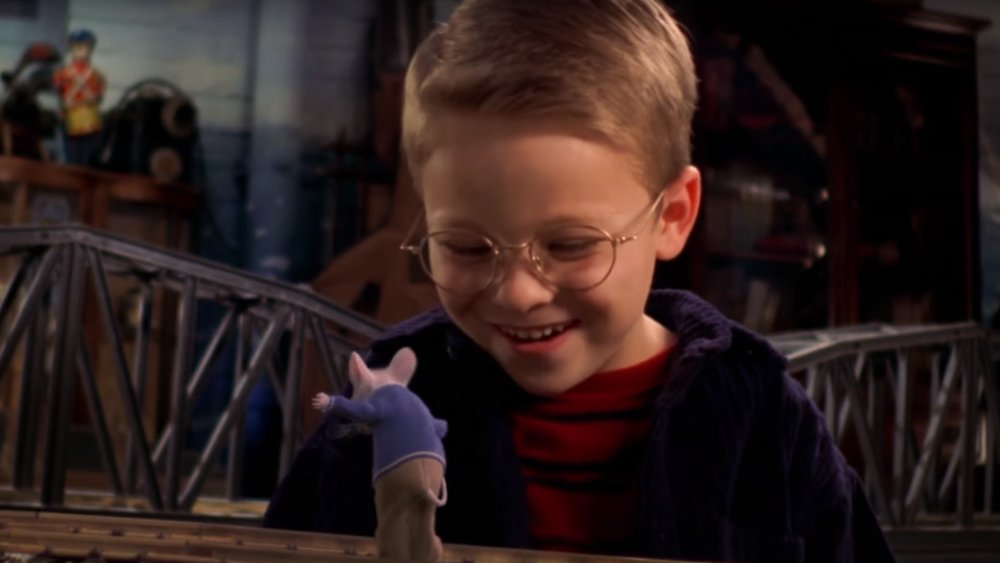 Sony
When it comes to child stars who made our childhoods great, who could forget George Little from the 1999 Stuart Little film?
Portrayed by Jonathan Lipnicki, the character and the actor behind him became the poster child for the quintessential adorable child star. He may have made his big screen debut in 1996's Jerry Maguire (and starred alongside rising rapper Bow Wow in 2002's Like Mike), but those who were kids in the nineties probably remember Lipnicki from Stuart Little, when he played George Little, a bespectacled boy whose parents adopt an anthropomorphic mouse, voiced by Michael J. Fox, who becomes his newest sibling.
It's a heartwarming family film, and the role earned Lipnicki a Young Star Award for Best Young Actor and Performance in a Motion Picture Comedy in 1999. He went on to play other memorable roles in films like 2000's The Little Vampire and the Stuart Little sequel in 2002.
Have you ever wondered what Lipnicki is up to these days? Well, wonder no further. (And, spoiler alert? He's ditched the glasses.)
Jonathan Lipnicki from Stuart Little is barely recognizable today
Jonathan Lipnicki may have made a name for himself as the uber adorable Stuart Little star, but these days, he's all grown up and looking completely different.
His Twitter bio today suggests that he's now a jack of all trades, one who describes himself as an "Actor/Dogfather/Brazilian Jiu-Jitsu Blackbelt/Kickboxing." His latest Instagram photos show that he's barely recognizable as the nerdy kid he played on film; he has a fighter's build, one that he undoubtedly earned from his martial arts training. He was awarded a black belt in Brazilian Jiu Jitsu earlier this year, according to a February 2020 Instagram post.
During an interview with ESPN in 2012, Lipnicki explained that he got into competitive fighting first by learning to box, but he then progressed into Jiu-Jitsu. While he seemed unsure about the prospect of competing in an MMA fight, he has fought competitively in the past, and told the outlet that his time on the mat has helped him hone his skills as an actor.
"My focus is really acting right now, and jiu-jiitsu is a passion of mine," he said. " I feel like that is what keeps me very level and very concentrated. There's a certain level of concentration that's required that makes me a better actor."
Jonathan Lipnicki is still an actor today
Lipnicki explained during a visit to The Real last year that he took a break from acting in his teen years to live a normal life and "go to highschool ... go to prom." However, he still acts today, and was in the TV show Roomies last year as well as the 2020 horror film Broil.
As he explained during his interview with The Real's hosts, acting remains his main passion, even if he hasn't seen quite the same level of mainstream success as he did during his years as a child star. 
"There's nothing I'd rather do with my life," he said. "Whether I'm doing big movies like I did in my childhood ... I've actually done more work as an adult. It's just that, the films I've done haven't hit quite as hard as the ones I did as a kid. But if you love what you do, you gotta chase that."
In addition to acting, these days, Lipnicki is spreading his message with his own line of merch called Litnicki, which, according to his now-defunct website, was created "to spread positivity and awaken the rockstar that lies in each of us."