The Michael J. Fox Ghost Movie You Need To Stream Right Now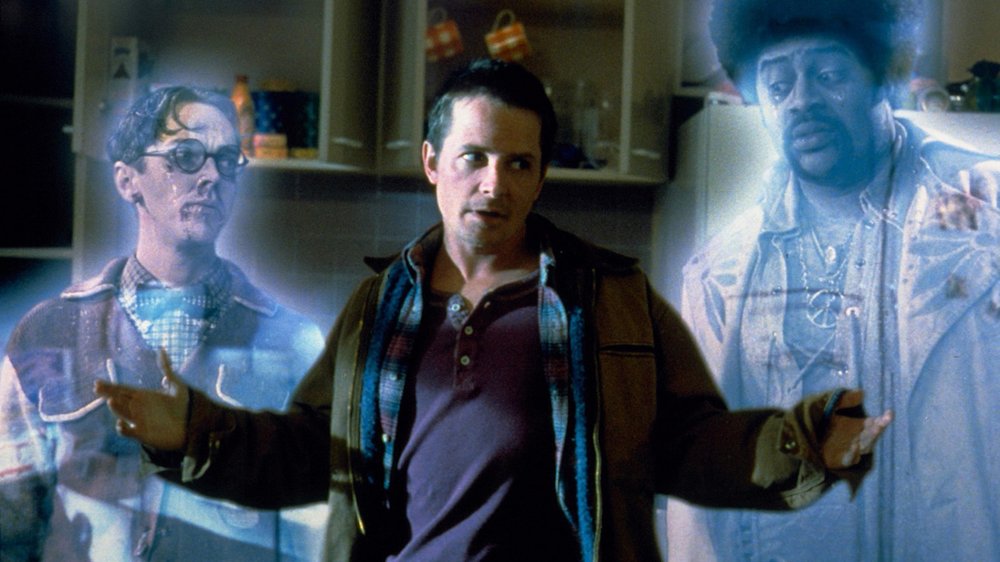 Universal Pictures
He fronted hit sitcoms, and he has been the face of a blockbuster franchise. He voiced a beloved animated character, has proven himself a dramatic force on screens big and small, and even did a little directing in his day. Along the way, Michael J. Fox has become one of the most beloved actors of his generation: his mere presence in a film or TV show inspires what can only be described a soothing sense of calm among even his most casual fans.
Clearly, there really isn't much Michael J. Fox hasn't done in the showbiz realm. While much of Fox's fan base would obviously (and rightfully) drop names like Back to the Future, Teen Wolf, Family Ties, and Spin City when discussing his decades-long career, there's a legit treasure trove of largely overlooked offerings in Fox's oeuvre, that also deserve a mention right alongside those iconic projects. Among them you'll find a harrowing drug drama (Bright Lights, Big City), a classic nineties comedy (Doc Hollywood), and recent sci-fi stunner (Netflix's See You Yesterday). You'll also find at least one genuinely underrated genre comedy. 
It's called The Frighteners, and was released in the summer of 1996 to little fanfare and middling box office (even in spite of a decent critical reception). And in the years since, it's all but fallen off the cinematic radar, save for a small but fiercely devoted fan base who continue to champion it as an unheralded horror classic.  Here's why.
The Frightners finds Fox working with a pre-Rings Peter Jackson in a killer supernatural thriller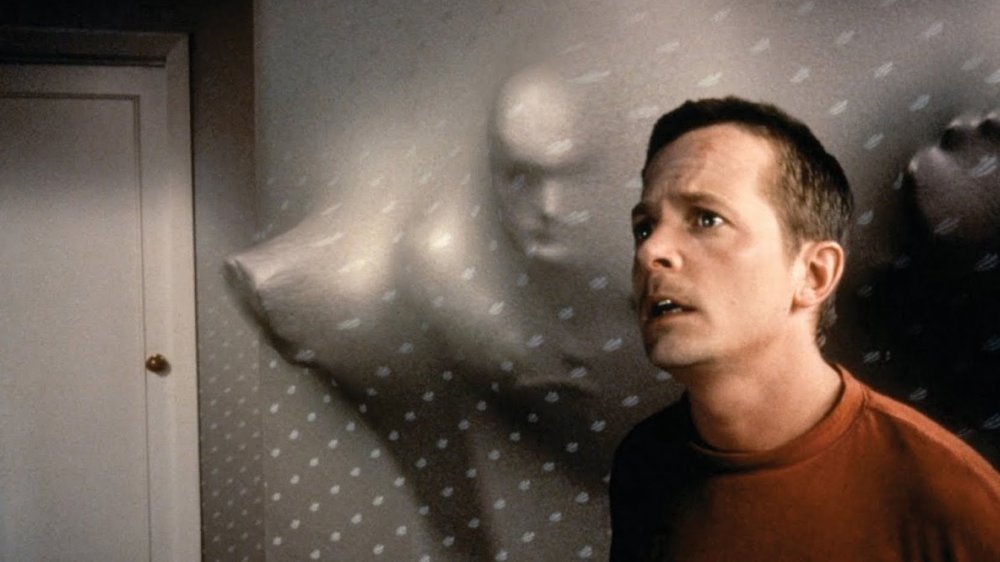 Universal Pictures
If The Frighteners has landed on your radar in the past couple of decades, it's likely because you're a fan of Peter Jackson, the Oscar-winning filmmaker who brought Middle Earth to vivid life on the big screen with the Lord of the Rings trilogy. Prior to that, he'd made a name for himself on the cult cinema scene with gory camp classics like Bad Taste (1987) and Dead Alive (1992). He'd also caught the attention of Hollywood insiders with his mid-nineties dramatic masterpiece Heavenly Creatures. 
Jackson's work on Heavenly Creatures earned him a shot at the big time, with Universal Pictures ponying up some serious dough for his followup, this effects-heavy supernatural chiller about a man (Michael J. Fox) gifted the ability to speak with spirits in the wake of an unimaginable tragedy. After befriending three friendly ghosts (Jim Fyfe, Chi McBride, and R. Lee Ermey) he puts his newfound talent to work hustling unsuspecting homeowners by planting, then removing his spectral pals from dwellings for a hefty fee. This con that proves fruitful enough, until a vile, murderous spirit turns up with a serious score to settle.
From that frightfully clever setup, Jackson spins a whip-smart, tragi-comic tale of unfathomable loss, unexpected redemption, and supernatural delights. Rest assured, The Frighteners is as vintage a Peter Jackson film as he's ever made, which means it'll make you laugh as quick as it makes you cry, and may just blow your mind via mind blowing special effects work.
And yes, the entire hilarious-slash-unholy endeavor is anchored by one of the finest (and most underrated) performances of Michael J. Fox's career. So add The Frighteners to your queue today, as it's currently streaming on HBO Max.