What You'll Really Find When Visiting American Pickers' Antique Archaeology Store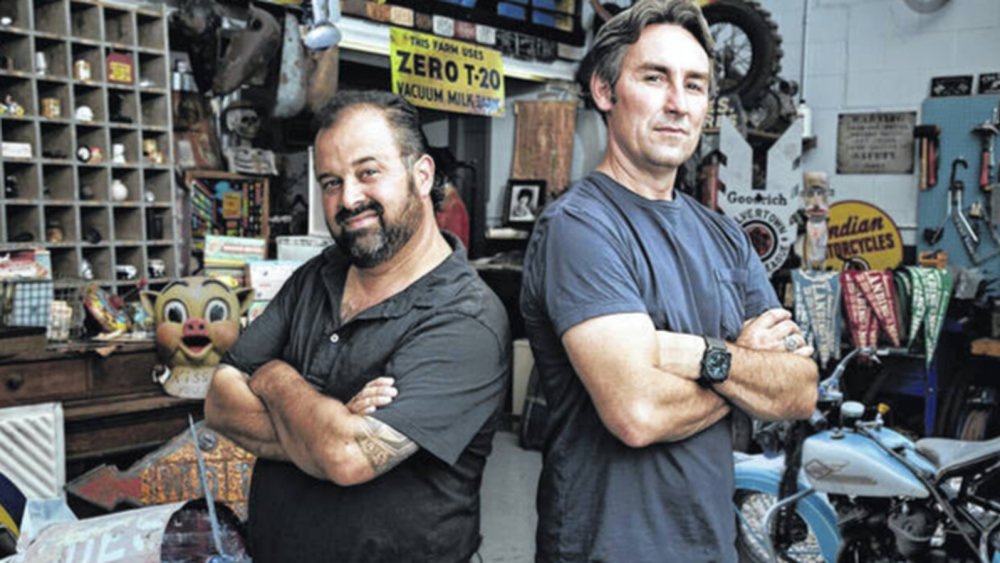 History
Since 2010, fans of the hit History show American Pickers have come along with Mike Wolfe, Frank Fritz, and Danielle Colby on their myriad of antiquing adventures. Across its 21 seasons, the show has depicted some truly fascinating discoveries from all over the United States, oftentimes of immense monetary value. Each episode is also infused with a thorough backstory based on their many purchases, providing some added entertainment to the program. As a result, Pickers has gone from a niche show for history geeks into a pop culture phenomenon, contributing to its longevity and marketability.
The ultimate goal for die-hard American Pickers fans is to, one day, visit one of Mike Wolfe's famed Antique Archaeology shops, where a handful of he and his colleagues' best finds, from both onscreen and off, now reside. Currently, there are two locations — the original in LeClaire, Iowa, and the much newer one found in Nashville, Tennesee — for viewers to visit and browse at their leisure ... although, if you're looking for treasures of a bygone era, or an item from a specific episode, you'll more than likely end up disappointed by the time your trip concludes.
In reality, the Antique Archaeology store, away from the cameras, is vastly different than the one depicted on American Pickers.
Antique Archaeology is mostly merchandise, with only a few antiques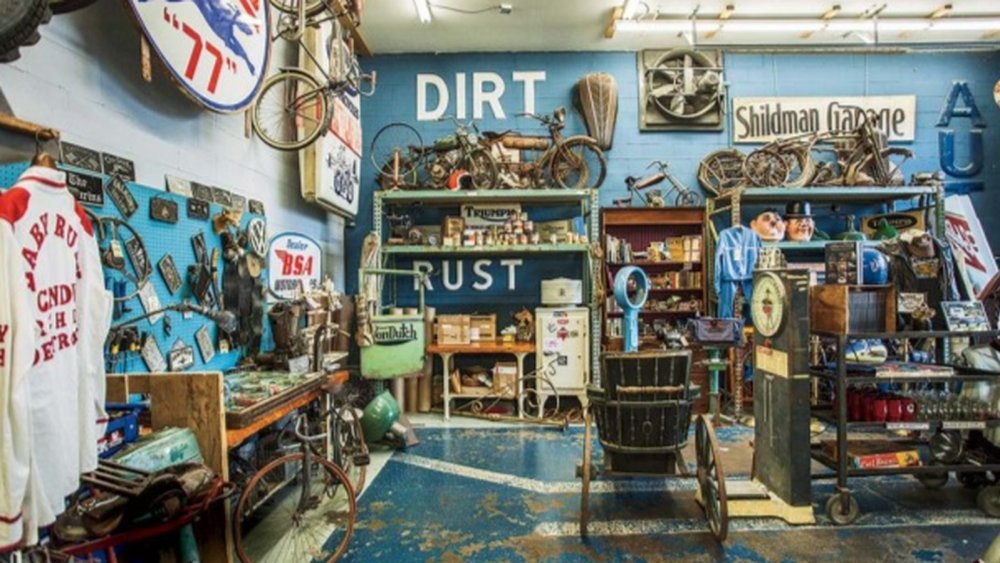 Antique Archaeology
In September of 2020, Reddit user katiericky asked the American Pickers community if they'd ever been to one of the Antique Archaeology locations, and the responses were rather telling. Magic-Man-14 chimed in with their positive experience at the Nashville location, revealing that "It is pretty small but if you have watched the show for a long time you will see quite a few products in there from the show. There are also quite a few shops in the same old building." 
While that particular personal anecdote is rather positive, not all of them were so glowing.
To follow up, Redditor moneyman74 tossed in their slightly more critical two cents, saying that "I've never been but I've heard most people who have been have been a little disappointed, to not find any actual antiques but only t-shirts and mugs for sale." This makes a lot of sense, taking into account just how popular and lucrative American Pickers apparel has become in recent years. In fact, Mike Wolfe has made a living for himself based on merchandising alone, even launching his own clothing brand, Two Lanes, which is primed for a mass retail release.
The main draw for Antique Archaeology's patrons is undoubtedly the trinkets put on display on American Pickers, but, sadly, they're not as plentiful as some would like them to be. However, at the end of the day, Mike and Frank are running a business, and if non-antique goods rake in profits, then it makes sense that they would dominate the bulk of their sales floor.