Why Yellowstone Fans Are Taking Another Look At Malcolm Beck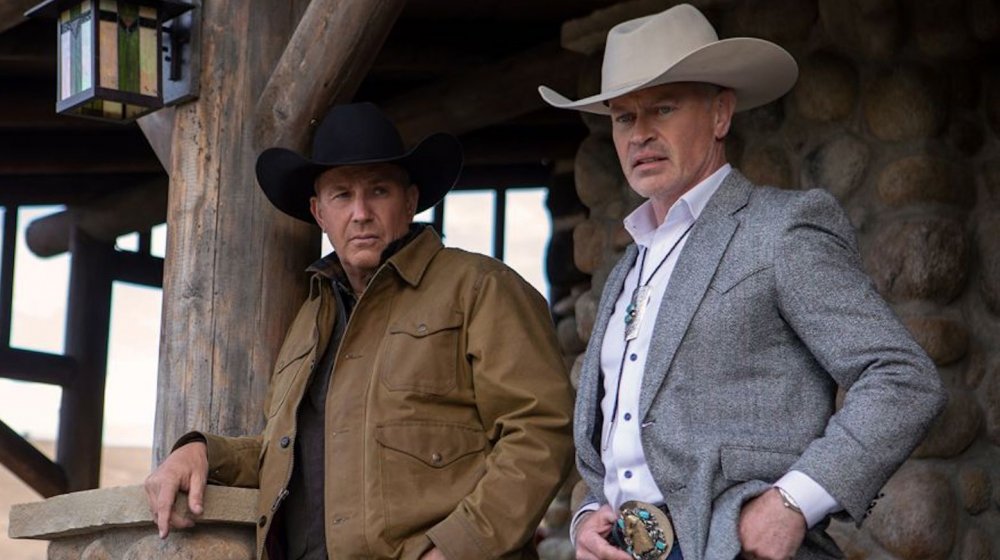 Paramount Network
To date, Paramount Network's austere neo-Western drama Yellowstone has aired a mere 29 episodes. But series creator Taylor Sheridan and the Yellowstone creative machine have packed enough pulse-pounding drama, jaw-dropping twists, and nefarious characters to fill a run twice that long. And if the series' head-spinning season 3 finale is any indication, they'll be following that formula for seasons to come. 
As a reminder, that season 3 finale found key members of the Dutton family (Kelly Reilly's Beth, Luke Grimes' Kayce, and Kevin Costner's grizzled paterfamilias John) under siege in coordinated attempts on their lives via mail bombs and gunmen. As the episode ended, the fates of those three players were left very much up in the air, with the whole of Yellowstone fandom wondering if Sheridan and Co. are planning to kill off a major character when season 4 hits the airwaves.
Even as that question continues to dangle in the crisp blue of the Big Sky Country strastosphere, a far more important question lingers regarding who actually ordered the hits. Given the long list of land developers, politicians, and shady business sorts who've tried to swindle the Duttons out of their prized Montana ranching lands, the mastermind really could be anybody's guess. 
Some Yellowstone die hards would be quick to point out the fact that wayward (and recently discovered adopted) son Jamie Dutton (Wes Bentley) was not among those targeted in the would-be killing spree, which may signal he had something to do with it himself. As unlikely as that shocker of a twist would be, even crazier theories abound among the series' fans. One of the craziest involves season 2's big bad Malcolm Beck (Neal McDonough) seemingly coming back from the dead to take the Duttons out once and for all.
The possible (if improbable) return of Malcolm Beck has Yellowstone fandom buzzing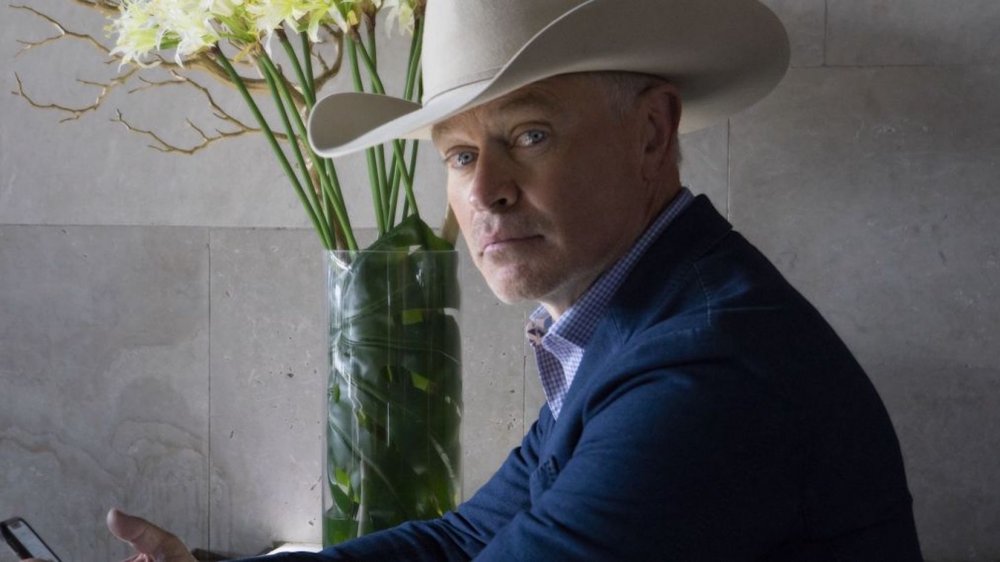 Paramount Network
That theory has recently caught fire on Reddit. When last we saw Beck, he lay mortally wounded by John Dutton himself, and left to die alone in the darkness. Only we never saw Malcolm Beck die, a fact that has some believing the door remains open for his eventual return.
Redditor FLAquaGuy was the first to seize on this fact, stating bluntly, "We never actually saw Malcolm Beck dead." He goes on to make a case for Beck being behind the hits, noting in particular the attire worn by one of the gunmen. "The hitman that burst into Kayce's office was dressed in all black. Similar to the outfits worn when Beck's men took out Jenkins and his guard and when they assaulted Beth."
While many remain suspect of those insights (including FLAquaGuy himself), MagpieBirb relents, allowing that it's not entirely impossible. "I mean, anything is possible. This show has gone off the rails (not a complaint, mind you)! we can probably expect ANYTHING from the writers at this point!"
Unwilling to completely cede his argument, FLAquaGuy even breaks down the body count from that season 2 finale bloodbath, positing the numbers don't add up, and that Malcolm may not be accounted for.  
RipsLittleCoors responds to that with another sly jab at Yellowstone scripting, "I've seen enough from the writers here that if they want to bring back beck they'll bring him back and they won't be worrying about accounting for body count accuracy."
Truth is, Malcolm Beck is not only Yellowstone's best villain to date, he's one of those characters most creators usually regret killing off. Even still, it would be beyond crazy if Yellowstone creator Taylor Sheridan actually brought him back. Even moreso if he's also the man behind those finale triggers.