An Important Person At Marvel Knows Who The Villain Of The Suicide Squad Is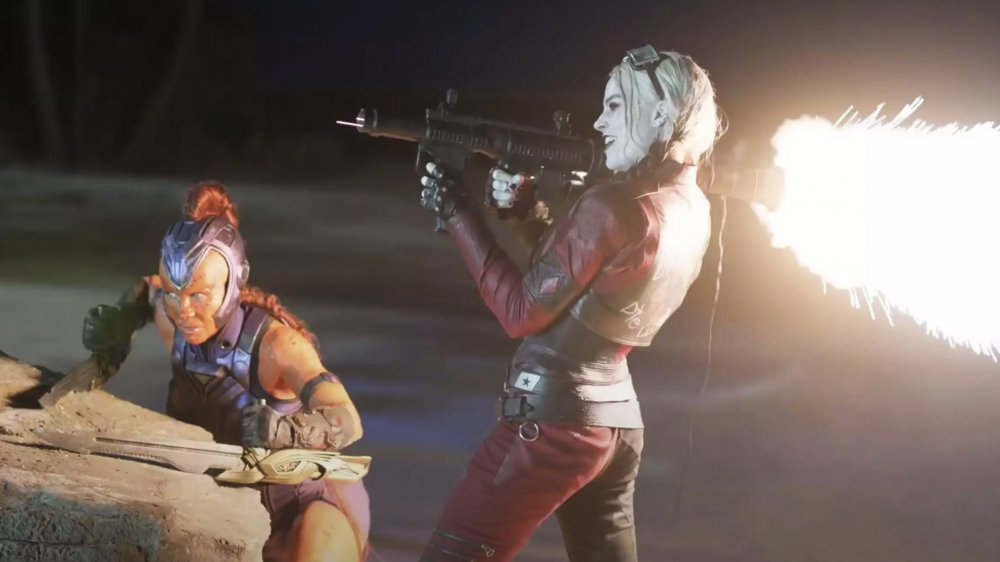 Warner Bros./DC Entertainment
James Gunn had one wild and crazy 2018. After Gunn was fired from Guardians of the Galaxy Vol. 3 due to some controversial old tweets of his resurfacing, DC and Warner Bros. quickly snatched him up or another superhero film: a sequel-slash-reimagining to 2016's Suicide Squad, simply entitled The Suicide Squad.
While we know that a lot of characters will show up in The Suicide Squad, like fan-favorites like Harley Quinn (Margot Robbie) and Captain Boomerang (Jai Courtney), there's still quite a bit about the upcoming movie that remains under wraps. One big mystery is which major villain the Suicide Squad will go up against this time around. The rest of us will have to wait until the movie (or a more spoiler-filled trailer) comes out, but there's one person who's not in the dark: Marvel Studios' head honcho Kevin Feige.
James Gunn told Marvel's Kevin Feige about The Suicide Squad's villain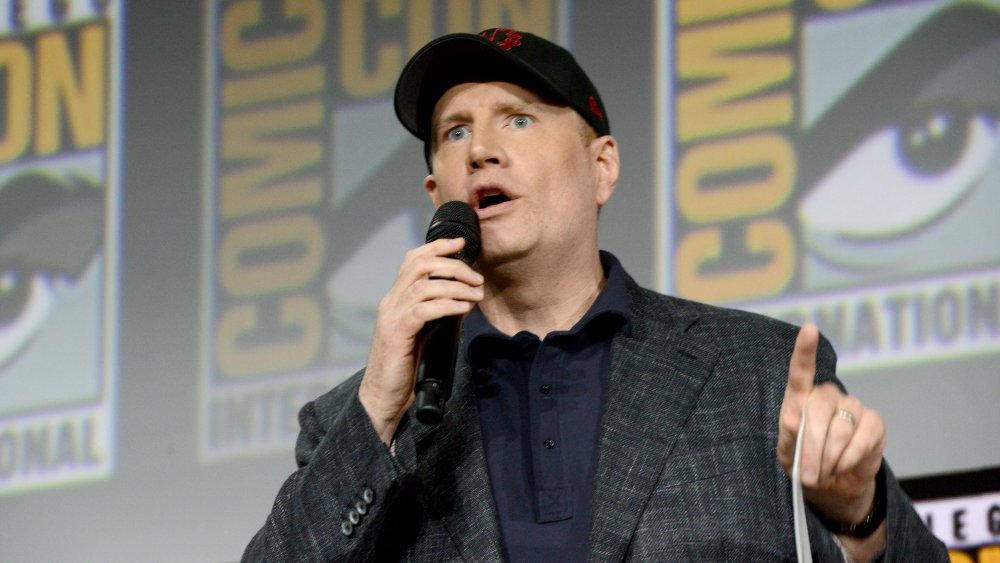 Albert L. Ortega/Getty Images
While Marvel and DC have a friendly rivalry going on, Gunn apparently wasn't restricted in what information he could share with Feige, the reigning President of Marvel studios and Chief Creative Officer of Marvel Entertainment, provided he was willing to sign the proper paperwork. 
In a recent interview with Empire, Gunn shared, "Kevin [Feige] knew who all those characters were for months before we revealed them at FanDome," referring to the huge line-up shown in a roll-call-style video at the digital DC event held in August 2020. Gunn then added, "He still knows who the villain is. I think he's pretty trustworthy with his NDA!"
It's safe to say Feige isn't going to spill the beans any time soon. He has more than enough on his plate figuring out the future of films in the Marvel Cinematic Universe as well as how to translate certain heroes to Disney+ original properties. 
While Feige might be privy to this sensitive Suicide Squad information, fans are still working themselves in circles trying to ascertain the identity of the movie's vilain. Everyone from Vandal Savage to Starro has been thrown out as a possibility, and not even the trailer released at DC's FanDome gave much information as to who Task Force X would have to contend with. Instead, the focus of the trailer was squarely on the bad-guys-turned-government-mercenaries and the team dynamic on display. 
General audiences will simply have to wait a little while longer until they discover who's causing Harley Quinn and her compatriots problems when The Suicide Squad hits theaters on August 6, 2021.