Why Young Diana From The Wonder Woman Movies Looks So Familiar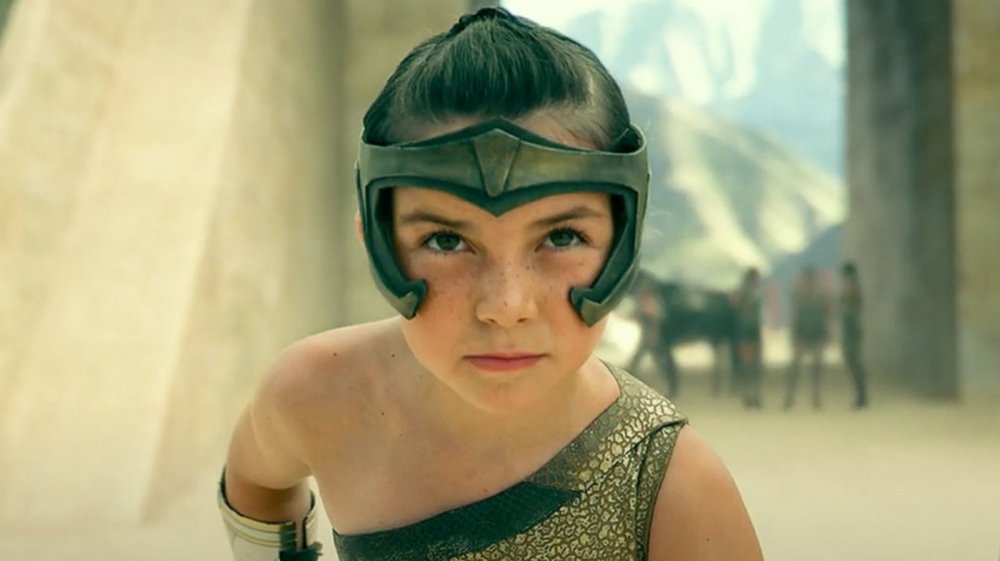 Warner Bros.
Given the delays it's suffered thanks to the ongoing COVID-19 pandemic, it's astounding to think that Wonder Woman 1984 was initially supposed to reach audiences back in December of 2019. Now waiting for an uncertain December 25, 2020 release date, fans continue to ride out the storm in anticipation of the next chapter in Diana Prince's (Gal Gadot) story, which pits her against mysterious businessman Maxwell Lord (Pedro Pascal) and Barbara Minerva, better known as the villainous Cheetah (Kristen Wiig). In preparation for its eventual premiere, several trailers, teasers, and TV spots have popped up over the past several months, giving audiences a taste of what to expect in the sequel.
The first teaser set the stage for the film, giving off some totally tubular '80s vibes with the song "Blue Monday" by New Order and revealing the return of Steve Trevor (Chris Pine). The second trailer only upped the ante, providing a flashback to Diana's younger years on the island of Themyscira among her Amazonian family and peers, highlighting the titular heroine's time as a child. The actress portraying this youthful Wonder Woman in the making, Lilly Aspell, might seem familiar. Here's where you might have seen her before.
Lilly Aspell already has a handful of acting credits to her name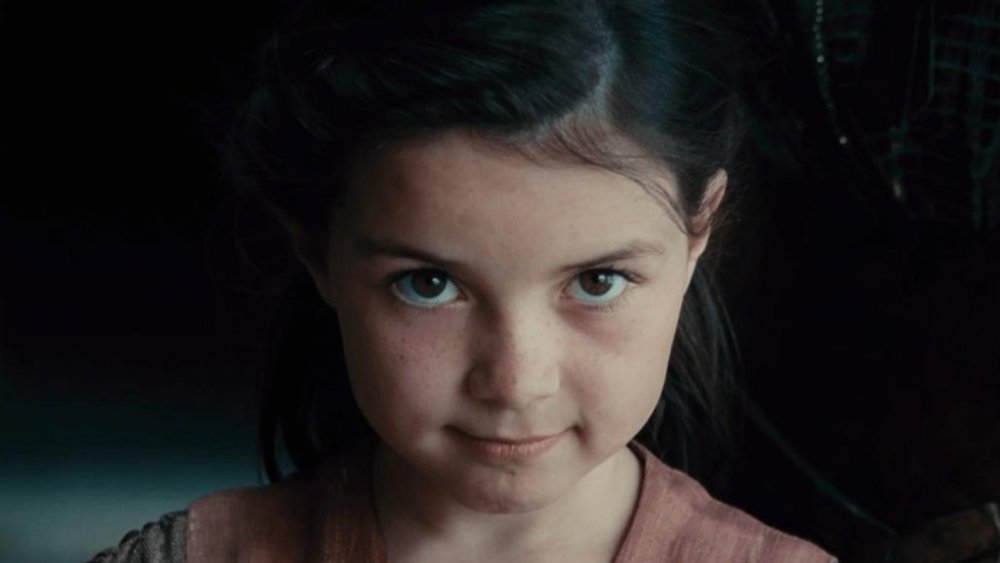 Warner Bros.
At only 13 years of age, Lilly Aspell still has a long way to go in solidifying herself as a Hollywood mainstay, although, finding her start in the Wonder Woman series is an impressive big-screen introduction. In fact, her turn as young Diana Prince for Wonder Woman 1984's flashback sequences isn't even her first outing in the role, as her cinematic debut actually came in 2017's Wonder Woman. In a roundabout way, her acting career is tied just as closely to the character as that of her adult counterpart, Gal Gadot.
Aspell is best recognized for her work in the DC universe, but she has a handful of other acting credits under her belt from some pretty major projects. Following the first Wonder Woman film, she signed on for the 2018 science fiction drama Extinction as Megan, alongside the likes of Michael Peña and Lizzy Caplan. After that, she took part in the Will Ferrell and John C. Reilly comedy Holmes & Watson in the unnamed and relatively minor role of the newschild. 
As far as upcoming productions go, Lilly Aspell will appear in at least one episode of the TV miniseries The Pursuit of Love, but it's highly unlikely that's the last viewers will see of her. While she still has a long way to go before cementing herself as a star, she clearly has a promising future in the film industry. So far, her filmography is short but strong and should indicate to audiences everywhere that Lilly Aspell will be an on-screen talent to watch in the coming years.