The Laura Linney Scene That Haunts Ozark Fans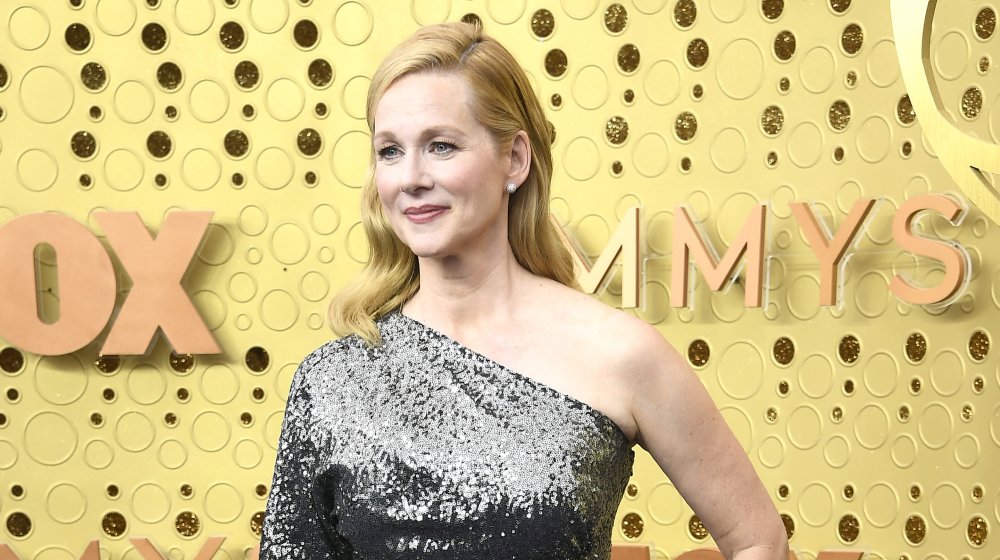 Frazer Harrison/Getty Images
The crime drama Ozark has been a huge success for Netflix. Although the streaming service doesn't provide specific numbers and traditional TV ratings don't apply, Ozark is clearly very popular with viewers, and critical response has been glowing. Over the course of its three seasons, Ozark has been nominated for 32 Primetime Emmy Awards, with star Jason Bateman winning for directing in 2019 and Julia Garner winning Outstanding Supporting Actress in 2019 and 2020.
Laura Linney has been nominated for the Outstanding Lead Actress Emmy twice for the series, but has yet to win. As Wendy Byrde, she begins the series as the somewhat alienated wife of Bateman's drug cartel money man Marty Byrde, but their marriage grows stronger as she becomes more involved in his criminal enterprises over the course of the series. Her acting has been as strong as anyone's in the show's impressive cast, and some might even argue it's the strongest. In fact, there's one scene to which fans can point as proof of the amazing work she's doing on the series.
A troubled family member on Ozark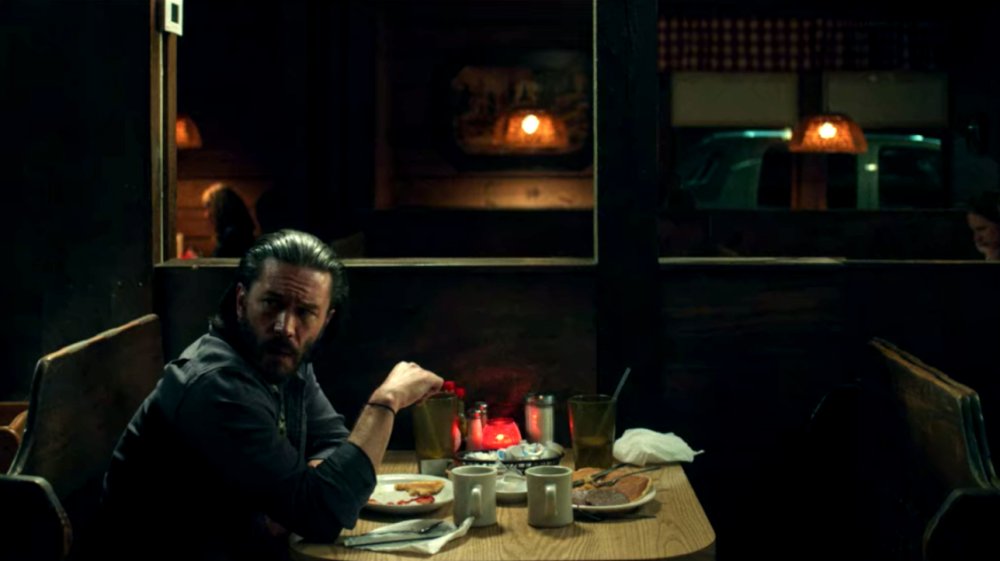 Netflix
Ozark season 3 introduced Tom Pelphrey as Ben Davis, Wendy Byrde's brother. Ben suffers from bipolar disorder, and has an unfortunate tendency to avoid treatment for it. As he gets closer to the Byrdes' criminal operations, his erratic behavior becomes more and more dangerous for everyone. The Mexican drug cartel for which Marty and Wendy work does not play around, and the Byrdes are used to keeping their heads above water and their family alive through rigorous self-control and keeping a tight lid on anything that might turn the cartel against them. Ben just isn't capable of that level of careful behavior, and it's only a matter of time before he gets himself in more trouble than the Byrdes can get him out of.
When Ben crosses a vicious cartel lawyer, Marty and Wendy attempt to fix the problem, but Ben keeps making things worse in his attempts to make things better. Finally, Wendy takes matters into her own hands.
The only choice Wendy felt like she could make on Ozark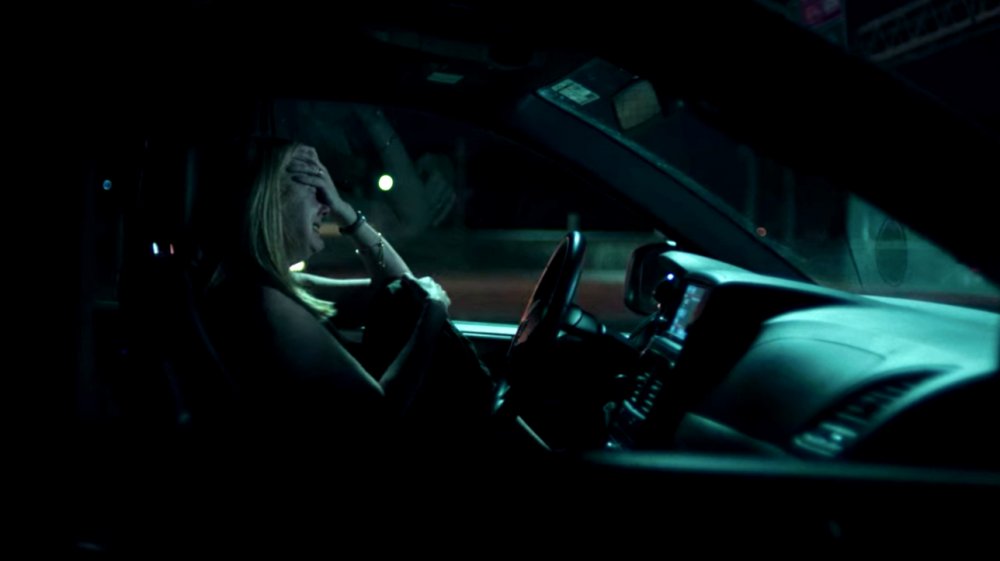 Netflix
When Ben is marked for death, the Byrdes have to pretend to go along with that decision, lest they and their kids end up dead too, but Wendy takes Ben on the run, hoping to find a place where he can hide and stay alive. Ben continues to be a problem, however, and Wendy comes to realize that even if she hides him, he can't be trusted to stay hidden. As they're finishing dinner at a roadside diner, Wendy tells Ben she'll be right back, but then gets in her car and drives away. Just then, the cartel hitman arrives at the diner, and it becomes clear that Wendy has betrayed her brother.
Wendy calls Marty from the highway, but she's too upset to talk. She pulls the car over, and that's when she fully breaks down. The raw emotion that Laura Linney displays in this scene is truly wrenching. She knows what she's done is evil, but she also knows she had to do it. It's visceral acting on level that's rare on television, and Linney pulls it off beautifully. Despite being a scene of one person alone in a car, it's one of the strongest moments in a series with no shortage of dramatic set pieces.
What's more, if Wendy turns out to be the ultimate villain of the series as some fans believe, this may turn out to be the moment when she painfully shed the last of her humanity. On the other hand, some fans still think Ben might turn up alive, but that seems like a longshot. We'll all find out together when Netflix releases Ozark's fourth and final season, and all this drama gets tied up in some kind of (probably bloody) conclusion.