Why Liz From Holidate Looks So Familiar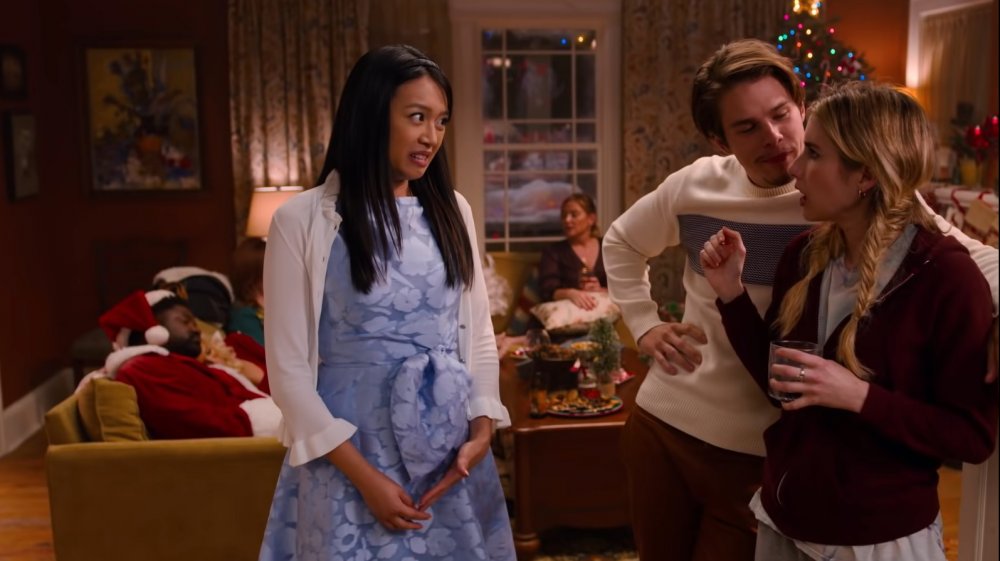 Netflix
If you've ever had to roll up to a family holiday function single, feeling like everyone is obsessed with your lack of a partner, then Netflix romantic comedy Holidate was made specifically for you. The film follows Sloane (Emma Roberts) and Jackson (Luke Bracey), two singles who decide they'll start dating ... but only to avoid the awkwardness of being alone on major holidays. Of course, things get more complicated the longer Sloane and Jackson collaborate on this experiment in modern courtship. For Sloane, it's all made even more confusing by her extended family, and their relationships to relationships. Her sister, Abby (Jessica Capshaw), is married with kids, but isn't necessarily feeling fulfilled, while her aunt Susan (Kristin Chenoweth) is single and loving it (and even doing some "holidating" of her own), despite the rest of the family thinking she's a spinster.
Sloane's brother, York (Jake Manley), has his own strange relationship to relationships. He has recently proposed to his girlfriend of not that many months, Liz. While Sloane is gun-shy when it comes to romance, Liz isn't afraid to say yes if her gut tells her to, even if it looks rushed from the outside.
Liz is played by actress Cynthy Wu. Even if that name isn't ringing any bells, there's a good chance you recognize Wu from one of her other many roles on TV or in movies. Here are some of the most notable.
Cynthy Wu got wrapped up in high school mysteries in Twisted and American Vandal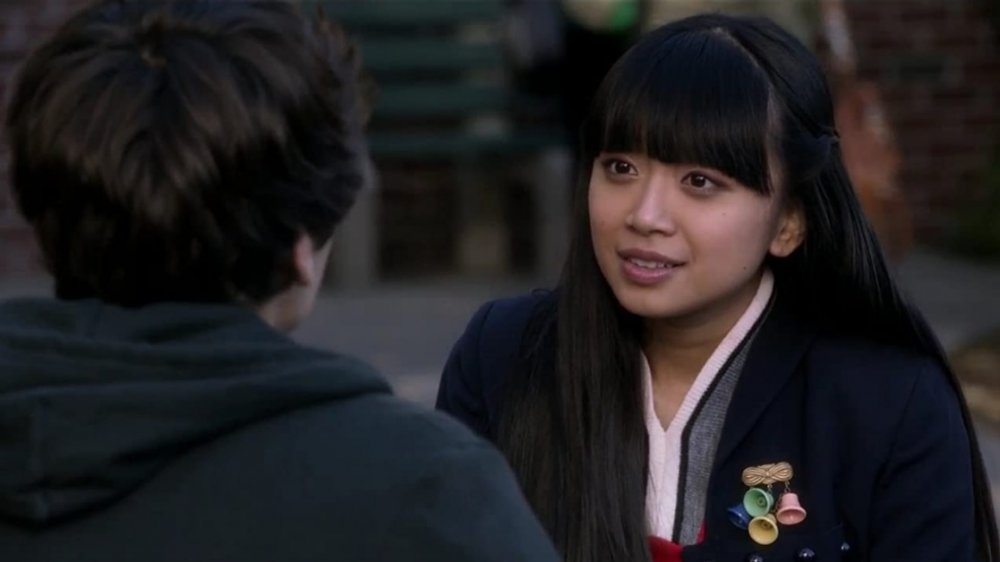 ABC Family
So far in her relatively young career, Wu has co-starred in two different TV shows that involve high school students wrapped up in a serious crime. However, the crimes at the center of both shows could not be more different.
ABC Family's Twisted follows sixteen-year-old Danny (Avan Jogia) who is trying to reenter society after being released from juvenile prison, where he was serving time for a murder he didn't commit. Trying to get your footing after being in prison is hard enough, but when a classmate is murdered, all eyes point to Danny as the most likely suspect.
Wu guest stars on a number of episodes as Andie Dang. In an appearance on AfterBuzz TV's Twisted aftershow podcast, Wu described Andie is a typical shy nerd, but one who isn't afraid to push back when she needs to. When the hosts asked her how she prepared for her role, the actress replied, "I guess I didn't really have to do much work ... I just remember what it felt like ... it was just tapping into the nerdy side of me."
In season 2 of American Vandal, Wu once again played a high school student caught up in a seriously twisted mystery. However, this time, instead of a murder, it's the question of who has been committing a series of scatological pranks on the students of the effete St. Bernardine Catholic high school. While the crime may be slightly less grievous, the hysterical mockumentary treats its subjects and the chorus of students giving interviews to get to the bottom of things as serious as, well, a murder.
Cynthy Wu's film roles took her from high school to The Happytime Murders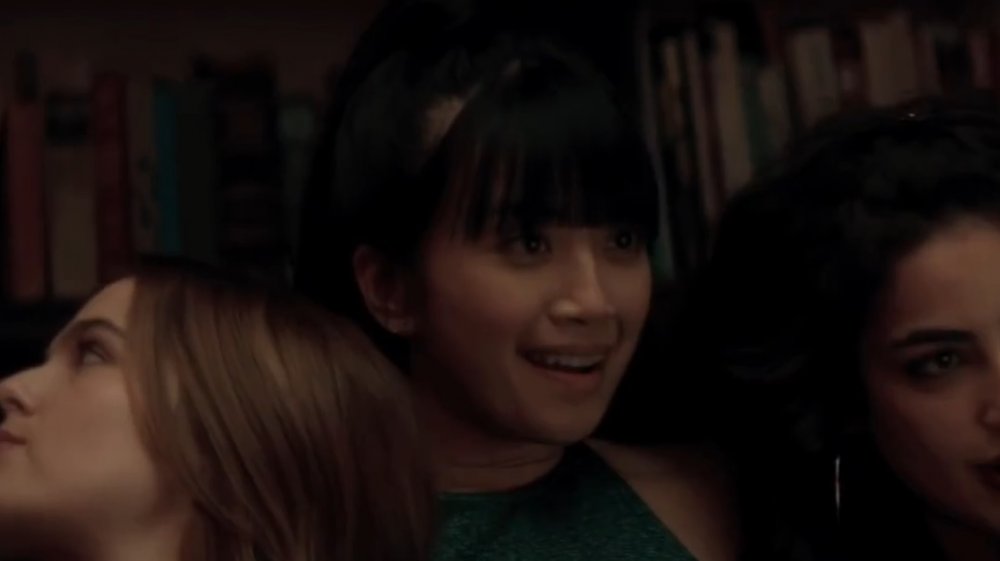 Open Road Films
Wu's penchant for playing high schoolers involved in strange circumstances continued over to her film work. In supernatural teen drama Before I Fall, she plays Ally, a member of a popular clique of girls, one of whom is stuck reliving her last day on earth over and over again after dying in a car crash. While Ally isn't the main character of the story, she is an important part of establishing the touching social messages of the movie.
Even though some actors pull it off well into adulthood, nobody can play a teenager forever, and Wu is no exception. Her career hasn't been solely confined to high school set stories, and no project is more emblematic of that than the hilarious and baffling Melissa McCarthy starring The Happytime Murders. Set in a BoJack Horseman style world where Jim Henson-esque puppets co-exist with human beings, the movie follows a human-puppet detective duo who must solve a string of murders involving the cast of a popular children's variety show.
In the movie, Wu plays Brittenie Marlowe, the girlfriend of TV star puppet Larry Phillips (Victor Yerrid). In one of the most memorable scenes in the movie, Brittenie witnesses her beau having the stuffing ripped out of him by a pack of tiny, but terrifying, dogs as part of an organized hit job.
Now We're Talking gave Cynthy Wu a supporting role to sink her teeth into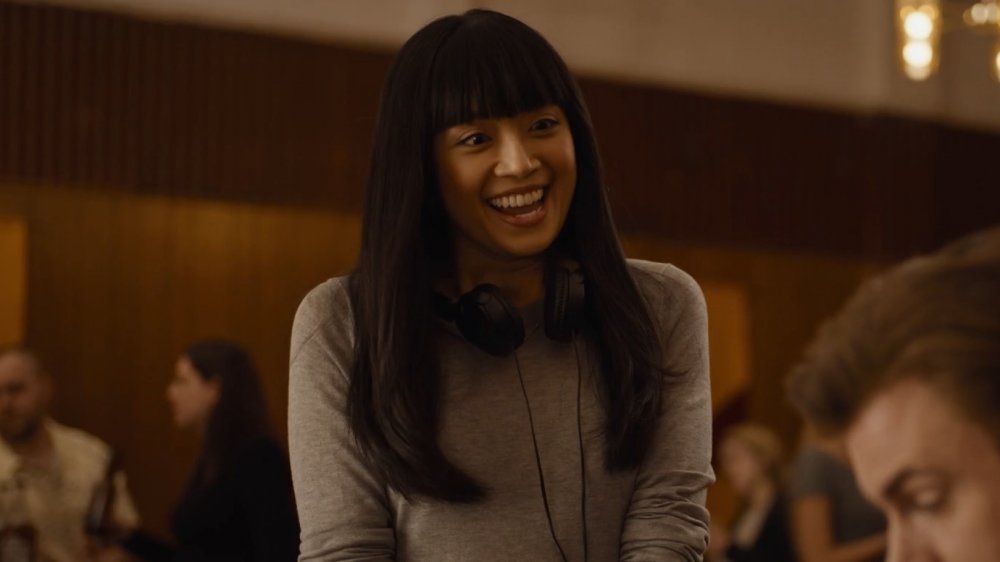 CW Seed/Blue Ribbon Content
Mystery, murder, and time loop dramas are all exciting, but sometimes, you just want a wholesome laugh. Wu got a lighthearted break when she joined the cast of season 2 of Now We're Talking. This CW Seed series follows two former professional football players, Tug (Tug Coker) and Tommy (Tommy Dewey), who want to try their hand at sports broadcasting now that they're retired. Unfortunately for the duo, neither were particularly successful as football players...and they aren't having much success as sports broadcasters, either.
Wu co-stars on the second season of the series as Jasmine, who works for a sports streaming service called Cusp Sports. As Tug and Tommy book gigs commentating on professional darts matches, Jasmine is there to keep them on assignment. No matter how dumb the gig is, or how much Tug and Tommy resent that this is where they're at in their careers, Jasmine's determined optimism is a constant and provides a funny and refreshing balance to the otherwise silly circumstances.
From high school murders to chipper sports broadcasting producer to Holidate, Cynthy Wu is consistently killing it in supporting roles.