The Haunting Of Bly Manor Line That Has Fans Theorizing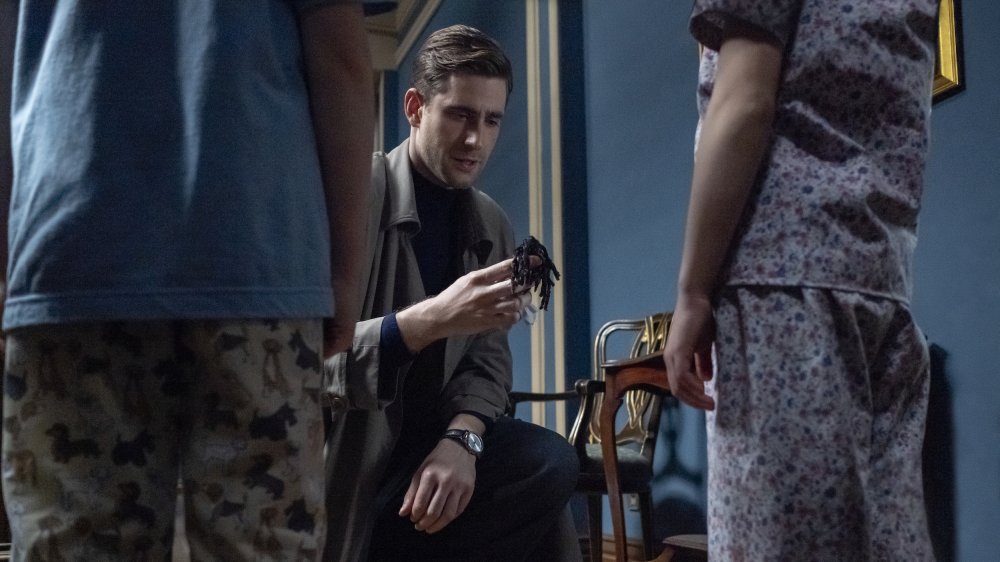 Netflix
The Haunting of Hill House follow-up The Haunting of Bly Manor premiered on Netflix early October 2020, to great reviews from critics and audiences alike. The new season, based on Henry James' The Turn of the Screw, is just as spooky and intense as the first season, but with a more heartfelt central theme. Hill House tells the story of the Crain family, haunted by their past childhood at Hill House and the death of their mother, while in Bly Manor, the protagonist is Dani Clayton (Victoria Pedretti), a young woman who takes on a job as a governess in England to flee bad memories and death back in America.
The similarities and factors that tie the two seasons together don't stop there. While Hill House was praised for its attention to detail, with foreshadowing and ghosts everywhere, Bly Manor is no different, and fans are rewatching very closely to find every clue. Everything from how the Wingrave parents died, to the many dolls hidden around Bly Manor, requires substantial audience sleuthing to figure out.
In that spirit, fans have a new theory about the significance of a specific line featured in episode 3 of Bly Manor, "The Two Faces, Part One" — a line spoken by fan-favorite character Hannah Grose (T'Nia Miller).
Hannah Grose predicted the death of Peter Quint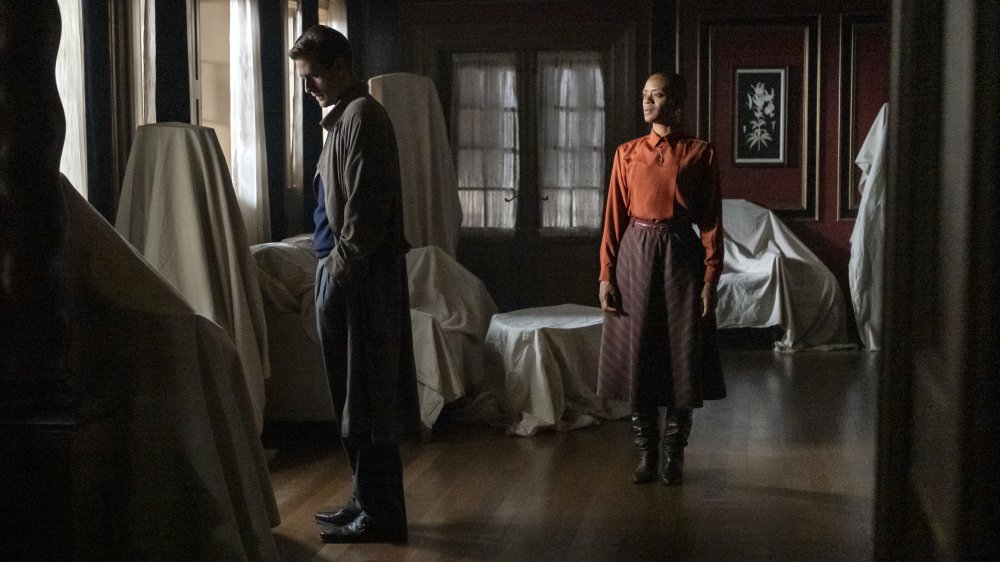 Netflix
In episode 3, the story goes back and forth from the present day to when Rebecca Jessel (Tahirah Sharif) was still alive and falling in love with Peter Quint (Oliver Jackson-Cohen). In one flashback, Hannah finds Rebecca and Peter in the closed-off bedroom of Charlotte (Alex Essoe) and Dominic Wingrave (Matthew Holness). To say she's angry is putting it lightly. She tells Peter, "If I ever, ever find you in here again, in Charlotte's things, ever again, so help me God, I will drag you out of this house by your bloody ear and throw you into that dirty lake."
At that moment, it feels like hyperbole, but her words later prove prophetic, a fact fans have highlighted in a recent Reddit thread. User tonytocayjuega pointed out how this "is exactly what happened to [Peter] the next time he got caught there." Though it isn't by Hannah's hand, when Peter once again enters the Wingrave's bedroom to steal some jewelry, he becomes the victim of the Lady of the Lake, who drags him right out the door and underwater.
This line is one example of the great foreshadowing and detail in Bly Manor that make the series a great candidate for repeat viewing. While some fans simply wanted to admire the forethought on the part of the writing team, others continued to dig deeper, coming up with a new theory as to why the Lady of the Lake kills Peter.
The Lady of the Lake might have been doing Hannah a favor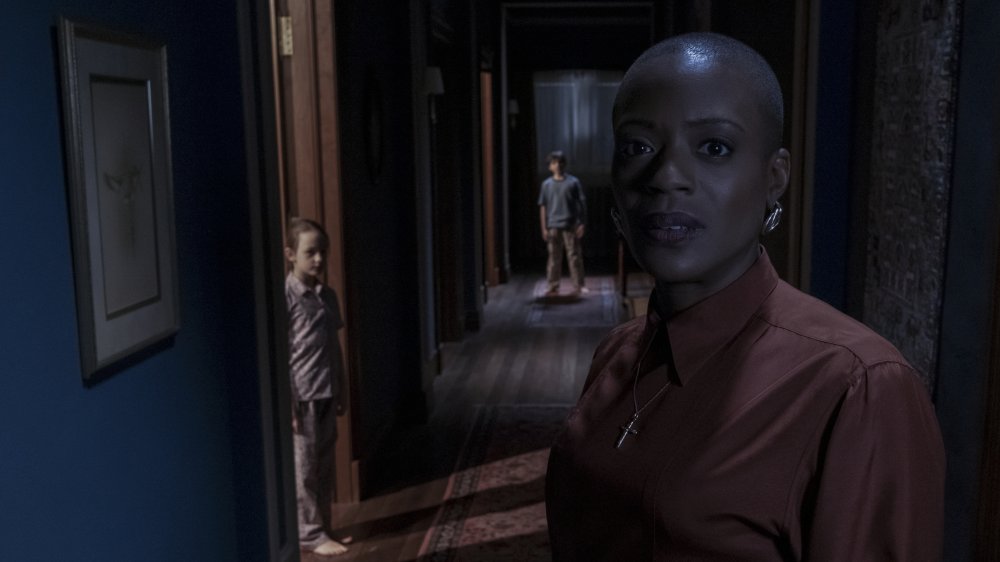 Eike Schroter/Netflix
According to Redditor u/Brandamn3000, the new theory is that the Lady of the Lake — also known as Viola (Kate Siegel) — "felt guilty that Hannah had to keep mopping up her muddy tracks, so when she found out that Peter was taking Charlotte's things while Hannah was sleeping, Viola took it upon herself to fulfill Hannah's wishes. To say thank you." Considering how protective Viola is of her home and family while alive, it's not a stretch to think she would be sympathetic to Hannah's plight. 
Viola's emotional connection to Bly Manor, and her desire to protect what she sees as hers, is what keeps the Lady of the Lake going, and Peter can definitely be labeled a threat to the estate's survival. On her way into the house that fateful night, Viola might've seen Peter conveniently in her path and thought that she could accomplish two things at the same time: get rid of Peter and all his schemes, and do Hannah a favor — a gift for taking care of Bly Manor.
Though fans might never know the true reasoning behind some events in The Haunting of Bly Manor, the fun that comes from theorizing about them adds another layer to the experience of viewing the show. Keep watching, and you might just uncover a huge secret hidden as well as season 1's secret ghosts.