The Little Boy Who Played Tommy In Halloween Is Unrecognizable Now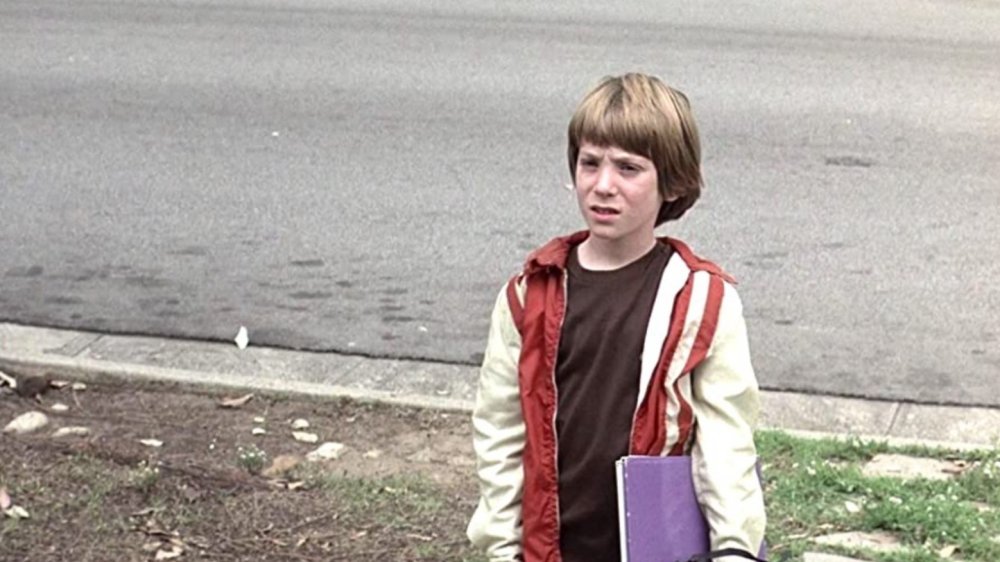 Compass International Pictures
The Halloween timeline wibbles and wobbles, picking up and dropping narrative threads with the reckless abandon normally reserved for Terminator sequels and revisionist European history. The inconsistencies are far-reaching. Main characters come and go. One entry, Halloween III: Season of the Witch, doesn't even feature Michael Myers, the horror movie equivalent to leaving Indiana Jones out of an Indiana Jones movie. Still, there are beats that keep coming up. Laurie Strode is, generally, a constant presence. Someone, at some point, will probably get stabbed. And when the stars align, young Tommy Doyle will make an appearance.
Tommy first showed up in 1978's Halloween, the babysittee to Laurie's babysitter. Since his debut, the character has been reimagined on several occasions. It was recently confirmed that Anthony Michael Hall will portray Tommy in Halloween Kills, and 1995's Halloween: The Curse of Michael Myers saw a 25-year-old version of the boy played by Paul Rudd. Since answering the question "What does Paul Rudd look like two and a half decades later" would be an exercise in redundancy, let's instead focus on the original Tommy actor, Brian Andrews.
Andrews was 11 years old when he filmed his role in the original Halloween, landing the part after performing in a handful of TV movies and television shows. But what does the kid, whose parents probably never trusted Laurie to babysit again, look like more than 40 years later?
Tommy from Halloween grew up in the last 40 years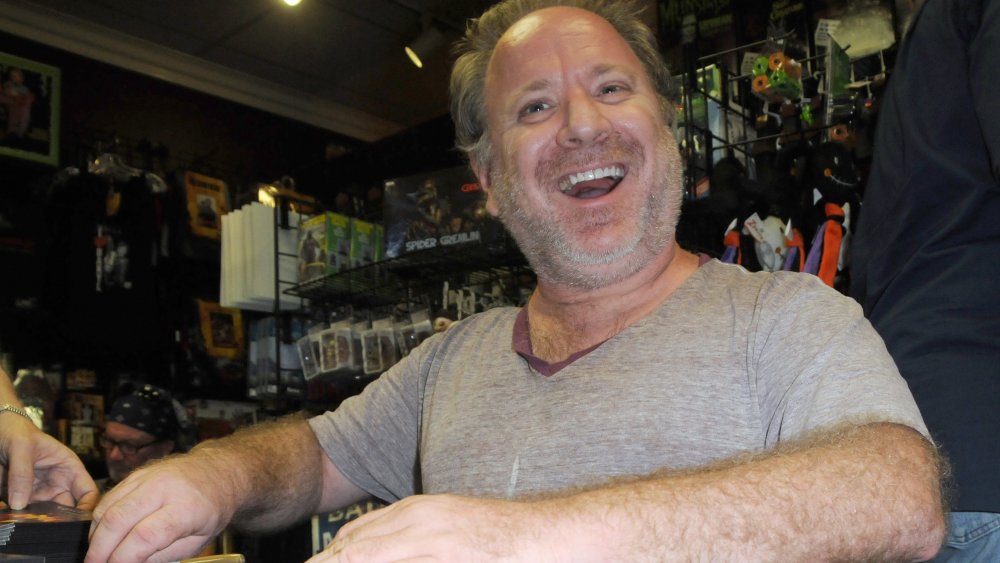 Albert L. Ortega/Getty Images
Since appearing in Halloween, Brian Andrews has popped up in a few minor film roles. The ten years following his performance as Tommy were his most busy, but a 27-year acting hiatus beginning in 1987 more or less ended his time in the spotlight. In recent years, he's made appearances in a few low-budget horror movies and, for one glorious 2010 episode, The Real Housewives of Beverly Hills. Aside from that, the 54-year-old actor has become a staple of horror conventions and Halloween retrospective documentaries.
Following the news that Anthony Michael Hall would be taking up the mantle of Tommy Doyle in Halloween Kills, a 2019 fan petition was posted on Change.org, calling for Andrews' return. "Blumhouse has brought Jamie Leigh Curtis, Charles Cyphers, and Nick Castle back to reprise the roles they originated in HALLOWEEN (78)," the petition's mission statement reads, "yet they have the audacity to recast the pivotal role of Tommy Doyle for HALLOWEEN KILLS. Rather than casting the iconic Brian Andrews to again recite unforgettable lines like 'But you can't kill the Boogeyman,' 'The Boogeyman's outside,' and 'Was that the Boogeyman?', producers, for some inexplicable reason have cast Anthony Michael Hall to play Tommy Doyle in the new films. As HALLOWEEN purists, we find this decision to be outrageous, audacious, and wildly offensive and we must take a stand."